Homebuying in Hawaii Before the Holidays
Seasonal tips to consider from List Sotheby's International Realty.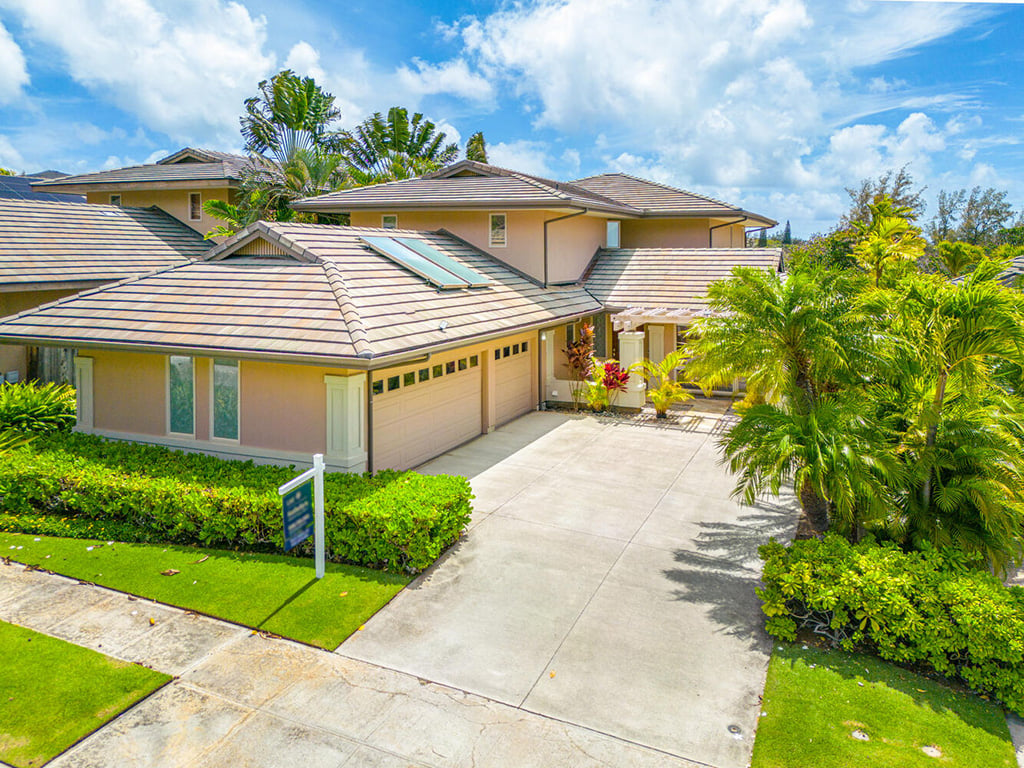 As summer comes to an end, many people begin to think about the fall and winter holidays ahead. Traditions of gathering family and friends at home for Thanksgiving, Christmas and New Year's Eve are exciting to look forward to, especially in Hawaii where the ohana spirit is celebrated warmly.
The transitional period between summer and the holiday season is an interesting time for potential homebuyers. Thoughtful collaboration with a real estate agent can make it easier to explore options and plan out timelines to get you a home in Hawaii for the holidays.
Real estate agents Akimi Mallin and Scott Startsman of List Sotheby's International Realty share insights and tips for potential homebuyers to consider.
According to Startsman, Hawaii's seasonal homebuying trends are different from the mainland. "I don't think there is a good or bad time to buy a home in Hawaii," he explains. "In the summer there are more listings, but more competition. We don't have vast weather trends, which usually results in fewer sales on the mainland."
Mallin notes that condos and single-family estates in the Islands "have longstanding stamina in terms of appreciation in value regardless of the time of the year they are put on the market." Hawaii is a desirable place to live for its beautiful environment and gracious communities — "this is reflected in the real estate market, which is attractive to many people who already live here, as well as to those who visit and wish they could make this their permanent home," she adds.
The homebuying process tends to pick up right before the holidays, Mallin observes. Despite local property prices being relatively high in an ongoing seller's market, this year in particular "will be a good time for buyers and sellers to come together because since mortgage interest rates have started to rise, there appears to be a minuscule downward trend in prices," she explains.
"Thus, it is to their mutual advantage to work together in the holiday spirit," says Mallin. "The market is in transition, meaning that buyers and sellers are more likely to make deals that are satisfying to both parties."
Startsman advises potential homebuyers to "have a little more patience" when searching for a home in Hawaii before the holidays. "I suggest planning a trip, working with a realtor, making sure there is enough time to fulfill your goals and not condensing your timeline too tight," he says. "It takes a few months to move in and get situated."
Mallin echoes the tip on patience. Getting contracts into escrow, she says, takes longer during this time of year. "What used to take only weeks is now taking a month or more," she shares. "Buyers are starting to get the upper hand again because there's more inventory to explore, so they can pick and choose."
"If mortgage interest rates continue to rise, as they are expected to do, it's wise to buy now before the end of the year rather than wait until next year when they could be even higher," adds Mallin.
Startsman notes that homebuying before the holidays is advisable. When vacations, gatherings and activities pick up later in the year, it can be a "disruptive" time for scheduling onsite walkthroughs or showings.
According to Mallin, buying a home before the holidays could work in a client's advantage as some sellers are inclined to be "more flexible in granting concessions to the buyer to close the transaction as quickly as possible."
A new home "is sure to be a gift that will create enjoyment and memories for decades to come," she says.
List Sotheby's International Realty can help you find the right property for your needs. To learn more or connect with a real estate agent, visit listsothebysrealty.com.
Akimi Mallin, Realtor®, HI License RB-17936, (808) 397-4480, amallin@listsir.com. Visit her agent profile here.
Scott Startsman, Realtor-Associate®, HI License RS-62384, (808) 291-5441, scott@hiestates.com. Visit his agent profile here.