Homemade Kitchen Essentials
What's on our radar.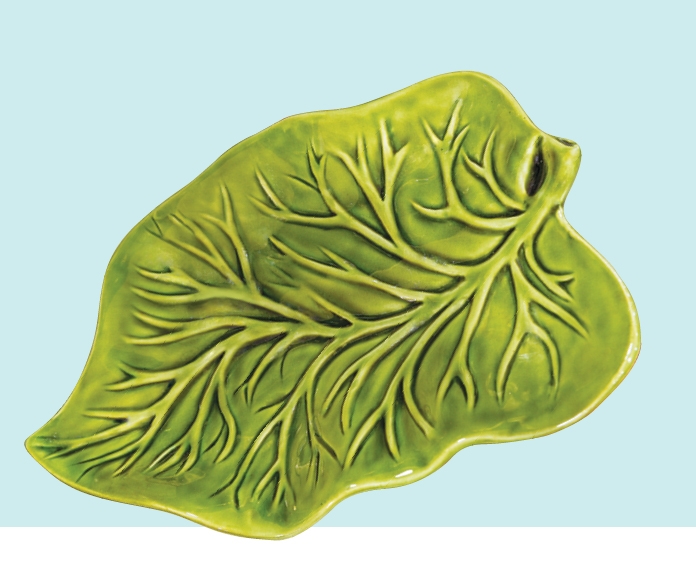 We love homemade meals, especially when prepared, served and enjoyed on unique pieces designed and created in Hawaii.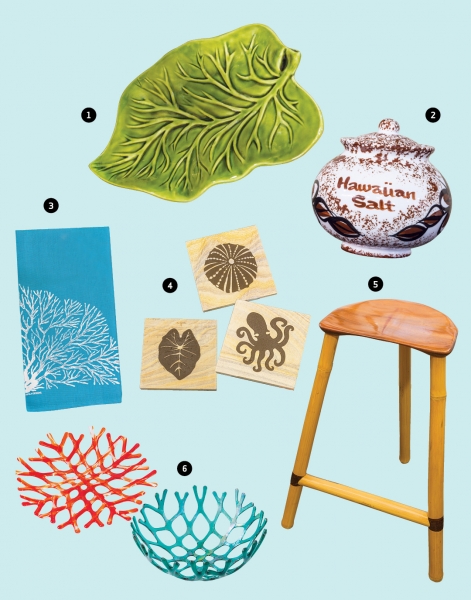 1. The detail in this Small Leaf Dish caught our attention. $10, from Aloha Ceramics.
2. Grab a pinch of salt from this petite Hawaiian Salt Jar Tapa, $10, from Aloha Ceramics.
3. Dry your dishes on this decorative Coral Tea Towel, $20, from Palapala Designs.
4. Rest your glass on a coaster that's sure to soak up condensation. Sandstone Coasters, $10 each, from Stoneface Hawaii.
5. Take a seat on this sturdy bar stool, constructed from bamboo grown in Nuuanu and topped with a koa seat. A variety of wood choices and custom orders are available. Hawaiian Bar Stool, $590, from Werk Arts.
6. The vibrant colors of the Fused Glass Coral Platter and Coral Bowl will brighten up your dining table. $75 each, from Moonlight Creations Hawaii.