Hosting the Holidays with HawaiiUSA
Get the most out of your next gathering or potluck with a new refrigerator.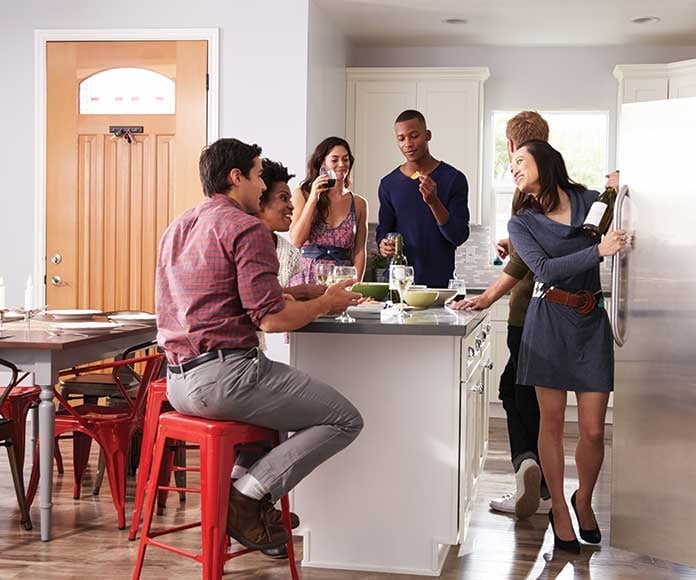 With the holidays right around the corner, family and friends will be gathering around to partake in scrumptious meals. Before all the shopping, cooking and baking begins, it may be time to look into upgrading your refrigerator.
A variety of options are available, so shop around and find one that complements your lifestyle. Beyond colors and finishes, you'll want to consider the many styles available. A top-freezer will offer great bargains on pricing, while the style of a bottom-freezer allows easier access to foods. Side-by-side refrigerators divide freezer and fridge down the center, being wide instead of deep, making them ideal candidates for those with narrow kitchens.
Factors to Consider
Figure Out Your Needs: Keep costs down by identifying must-have features that fit your lifestyle.
The Case for Space: Measure your kitchen before purchasing a refrigerator. If space is limited, consider single-door or under-counter features to maximize functionality.
$ Practical and Stylish, MSRP: $2,999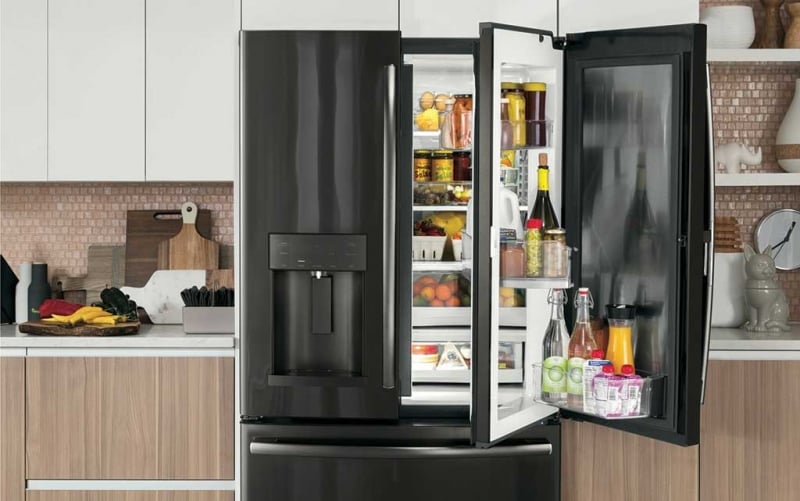 Door-in-door configuration
1 rotating fresh food door bin, 6 total bins
French-door, bottom-freezer style
GE Model GFD28
Available from Servco Home & Appliance Distribution
Featuring a proprietary TwinChill™ temperature management system, this model maintains two separate environments in both freezer and refrigerator. Cold, dry air prevents freezer burn, while the cool, moist air prolongs the freshness of your food items. An extra compartment is built into the door, providing an ultra-quick way to access your most used ingredients.
$$ Contemporary and Classy, MSRP: $6,420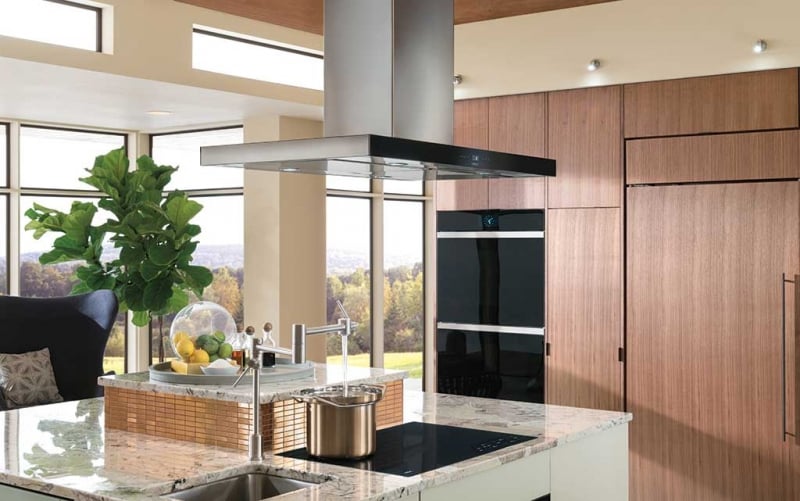 Magnetic door system seals in freshness
Customizable panels for seamless design
Air purifiers to combat viruses, bacteria and food spoilage
Sub-Zero Model BI-36R/O
Available from Riggs Distribution
This 36-inch built-in refrigerator model features an incredible amount of storage, allowing you to store food in an ultra-organized manner. Crisper and deli drawers are designed near the built-in evaporators to ensure optimal temperature control and distribution for foods that need it most.
$$$ Ultimate Culinary Experience, MSRP: $9,475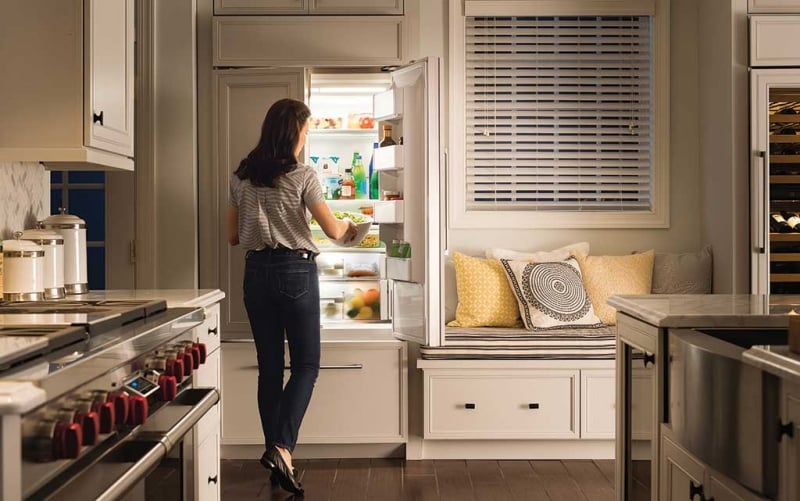 Dual cooling systems
Air purification system
Adjustable, spill-proof shelving
Customizable fit and finish options
Sub-Zero Model BI-42UFD/O
Available from Riggs Distribution
This luxurious 42-inch built-in French door refrigerator is the ideal tool for hosting any family gathering. Compartments for freezer and refrigerator have individual cooling systems to provide the ideal conditions for storing just about anything you can imagine. Specially coated shelving means spills never spread far and can be cleaned up in an instant.
"No matter the situation, we'll go that extra mile to help, because at HawaiiUSA, every member's life matters."
– Sydette Ling, Ewa Branch Manager, HawaiiUSA FCU