How Tidying Up Can Lead to Remodeling Joy
By envisioning your dream lifestyle and living space, you're able to take the necessary steps to achieve it.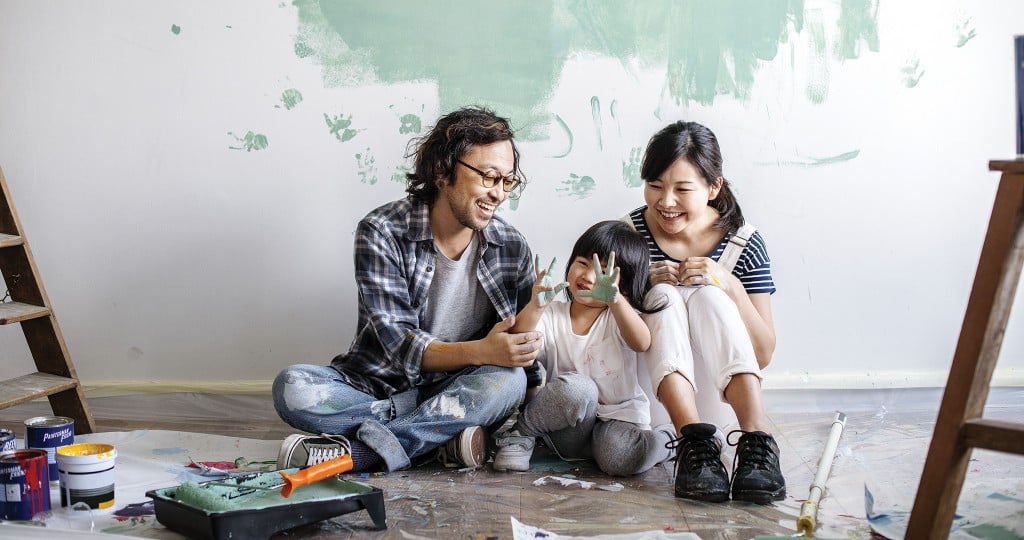 if it doesn't spark joy, get rid of it. That philosophy is at the very center of the KonMari method—best-selling author and Netflix star, Marie Kondo's, technique of tidying up your home. And through that method, she's sparked a decluttering movement that's swept across the world and has people young and old looking through their belonging for the things that bring happiness, or in her words, spark joy.
And it's that proactive approach towards home organization that can translate to aspects of home remodeling. By envisioning your dream lifestyle and living space first, you're able to take the necessary steps to achieve it.
'I love mess'
In her Netflix series, Marie Kondo reassures a couple she's helping that she won't be scared off by a seemingly daunting decluttering project because she "loves mess." With that charming enthusiasm, she's able to quickly win over skeptics. When applying the KonMari method to decluttering, Marie Kondo teaches to take all your possessions and bring them out into the open. Once that happens, you're taught to categorize items into their designated groups. Now the real hands-on tidying up can begin. When remodeling a home, setting up categories and groups can be just as helpful in keeping things organized and manageable. For example, the needs for remodeling a roof differ drastically from those of a living room. So, if things seem as though they're starting off in a bit of an unorganized mess, take the time to understand the types of resources and considerations you'll need for your project before trying to undertake it in earnest.
Think it, do it
Visualization and figuring out what your goal looks like before you start is another integral part of successfully following the KonMari method. When it comes to remodeling, that can take the shape of new kitchen countertops, redesigning your bathrooms, or perhaps even an overhaul of a master bedroom. Whatever the project, a clear picture of what your dream home looks like will help you maneuver through those feelings of being overwhelmed and uncertainty that typically accompany larger projects. By choosing wisely and staying focused on the lifestyle that matters the most to you, you'll not only put yourself in a position to accomplish what you started, you'll also be better prepared for future successes.
Next steps
If you're looking for help financing those sparks of joy, HawaiiUSA Federal Credit Union has a team of financial wellness experts ready to answer all your questions. At HawaiiUSA, their award-winning belief is there should be a better way to bank—a more effective, less invasive way where members are valued and have access to the products and services needed to improve financial wellness and make financial dreams come true. Making a difference in the lives of their members and communities is the foundation of their Life matters commitment. Visit any of their conveniently located branches across the State of Hawaii, send an email to contactus@hawaiiusafcu.com, or reach their Call Center at (808) 534-4300 or toll-free at (800) 379-1300 to see how they can help you to choose wisely today.
HawaiiUSA Federal Credit Union
Equal housing lender, insured by NCUA
www.hawaiiusafcu.com