How to Care for Your Kitchen and Bath Cabinets
Keep your cabinetry clean with these easy maintenance tips.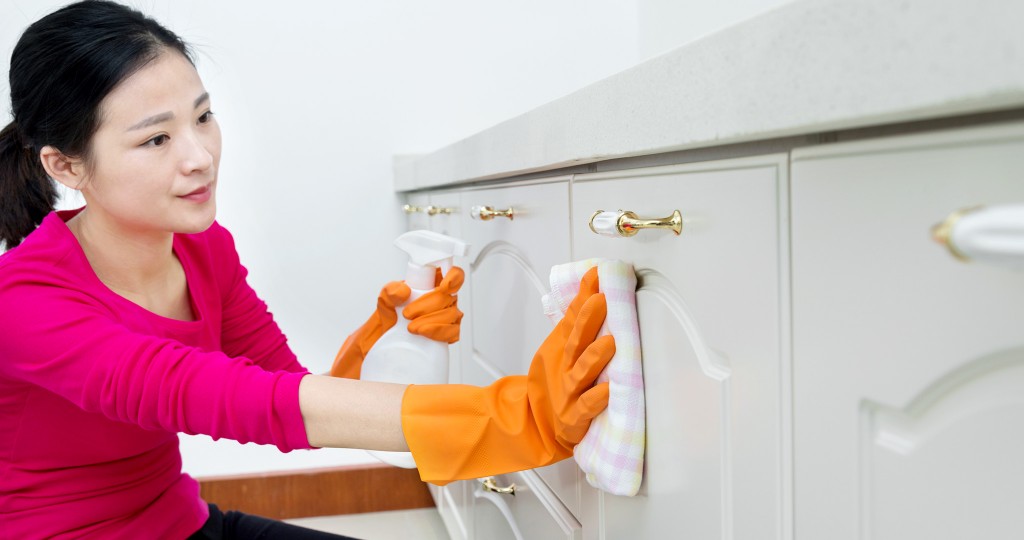 There are many incidences that can leave your cabinets looking a bit dinged up, from using the wrong cleaner to your keiki coloring on them like a canvas. Whatever the case, here are three easy maintenance tips to keep your cabinets clean and in great shape, courtesy of April Acquavella, an independent kitchen and bath designer.
Avoid abrasive cleaners
Acquavella recommends avoiding abrasive cleaners, especially on custom cabinets that have a lacquer coating.
Keep it simple
"Treat it like furniture," she says when thinking about your cabinets. Use simple solutions, such as Pledge, to wipe down your surfaces.
Bring it in
If the going gets tough — with damages you can't handle — and you have custom cabinets, then bring the damaged door to the cabinetmaker who created it. The great thing about custom cabinets is you can bring it in to the maker for repairs, mentions Acquavella. Local cabinet company Bekin Cabinets specializes in custom frameless cabinetry, and can repair or replace cabinets at its Honolulu shop.