How to Create a Healthy, Holistic, Eco-Friendly Home
Here's what local businesses are doing to cater to Hawaii's desire to live a greener lifestyle.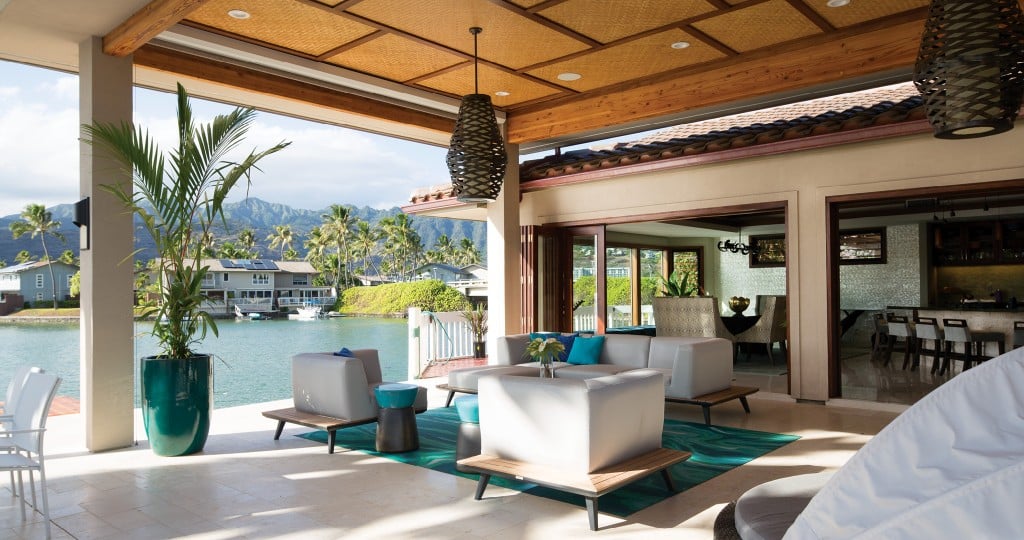 As local residents become more conscious of the environmental impact their home design choices may have, Hawaii Home + Remodeling celebrates the rising trend in eco-friendly homes. From construction and remodeling to interior design and maintenance, local businesses are catering to Hawaii's desire to live a greener lifestyle.
Begin Green
Green building design integrates and optimizes traditional building materials and aesthetics to create a high-performance home with a low carbon footprint. Green design often begins with the optimization of a site — including evaluating existing structures and the site's natural resources such as waterways, trees and animal habitats. The team at Homeworks Construction works closely with homeowners to evaluate properties before new construction or remodels begin, assessing the orientation of streets and homes for passive and active solar or cooling features to improve energy efficiency from the ground up.
"Starting green means first compiling comprehensive data about the lot and its surroundings. This information will determine the best house orientation, location and how it will be affected," says Marshall Hickox of Homeworks Construction. "The seasonal track of the sun, trade winds and physical obstacles such as large trees or other structures, either on your lot or a neighbor's, may influence wind flow or sunlight. This information will also be used to drive the layout and design of the home such as overhangs, and room window placement to minimize heat gains in summer and capture the proper cross-breezes to optimize cooling."
Smart Design is Flexible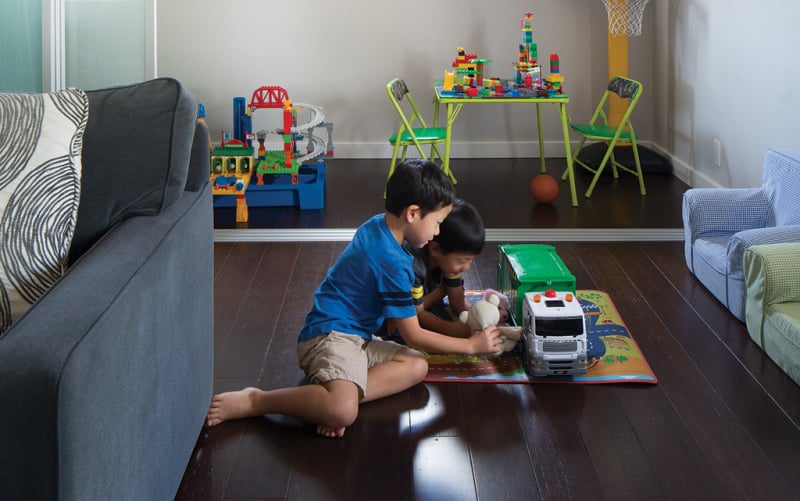 Flexible design — the principle of designing with future adaptations in mind — extends the utility and value of your home. Eliminating the need to update or renovate spaces for different life stages, from child-rearing to aging-in-place, saves homeowners money and lessens the amount of construction waste that may enter a landfill.
"If a home is crafted with a universal design emphasis, there shouldn't be need for making modifications in the future," says Glenda Anderson of Details International. "The same principles for safety and ease of living for little children also apply to the aging population."
Eco-conscious Materials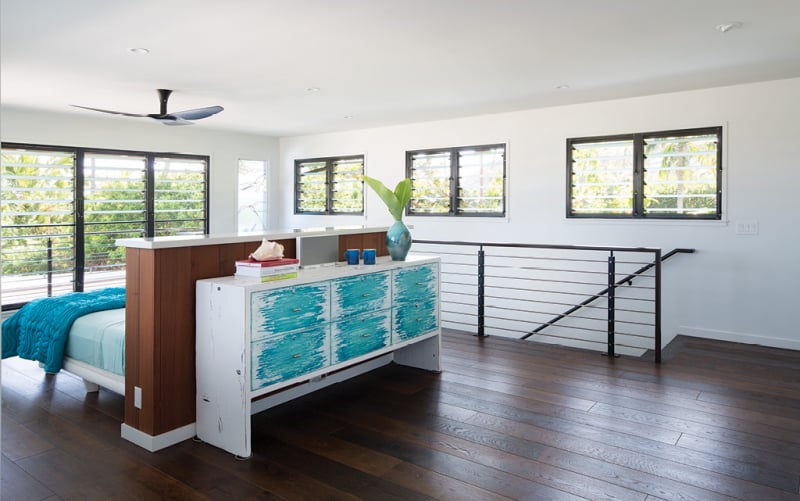 Using environmentally preferred building materials is another way Hawaii residents incorporate green design into the fabric of their homes. Products that are salvaged, made with recycled materials, reduce overall material use, or reduce pollution or waste during manufacturing have a lasting impact on a local and global scale.
Indoor Environment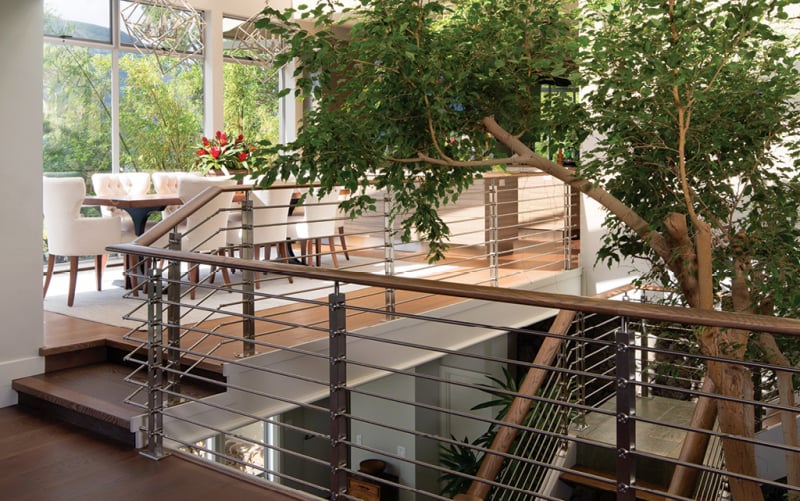 Construction and design choices have a direct impact on indoor environmental quality. Designing spaces with excellent acoustical, thermal and visual qualities enhances the health, comfort and productivity of occupants. Maximizing daylight, channeling appropriate ventilation, managing humidity, and the use of low- or no-VOC products create interior spaces that are healthy and low-maintenance.
Think Outside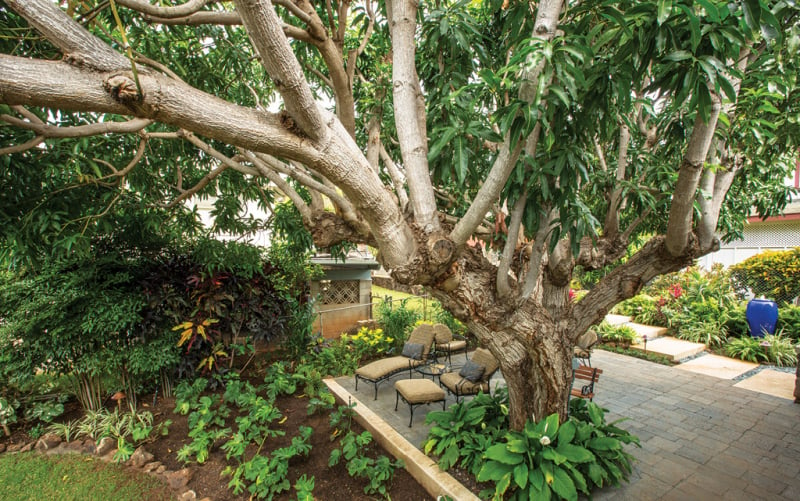 Conserving and protecting water, in the home and surrounding landscape, is an essential element to green home design. Reducing or controlling site runoff, designing a home to conserve water, and using recycled rainwater for landscaping are just some of the ways to protect this precious resource.
Safe Cleaning
A growing selection of green materials and systems is available to reduce home maintenance requirements. That means you'll be using less water and energy to upkeep your home, and fewer toxic chemicals. Unpleasant odors, mold and mildew can now be effectively removed with nontoxic, organic materials that are safe for residents and pets, eliminating the need for caustic chemicals and cleaners.
Interior Design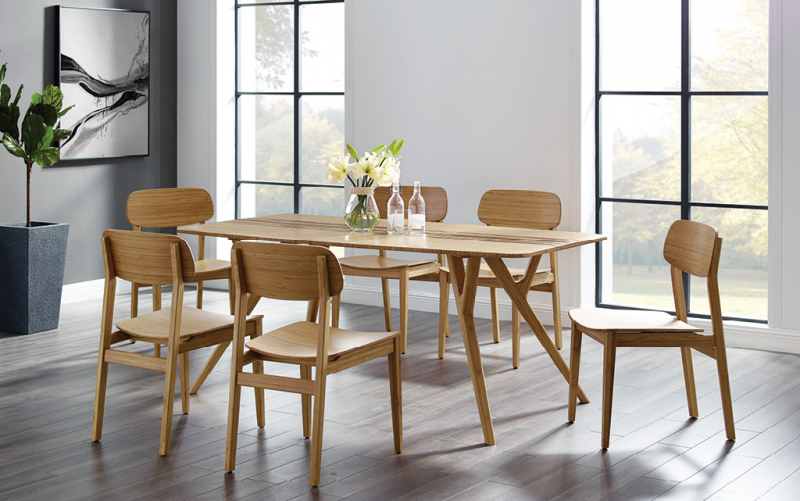 The easiest way to incorporate environmentally conscious choices into your interior design is to select furniture and décor made from environmentally friendly materials, or to purchase high-quality items you intend to keep for years to come. Furniture made with sustainably harvested wood, such as bamboo, or salvaged material, are trendy options that blend with a wide variety of styles.
Appliances
Replacing outdated home appliances with energy efficient ones, such as ENERGY STAR®, is another easy way to conserve energy, save money and reduce your home's carbon footprint.