How to Design a Peaceful Place
In our work-from-home world, flexibility is key.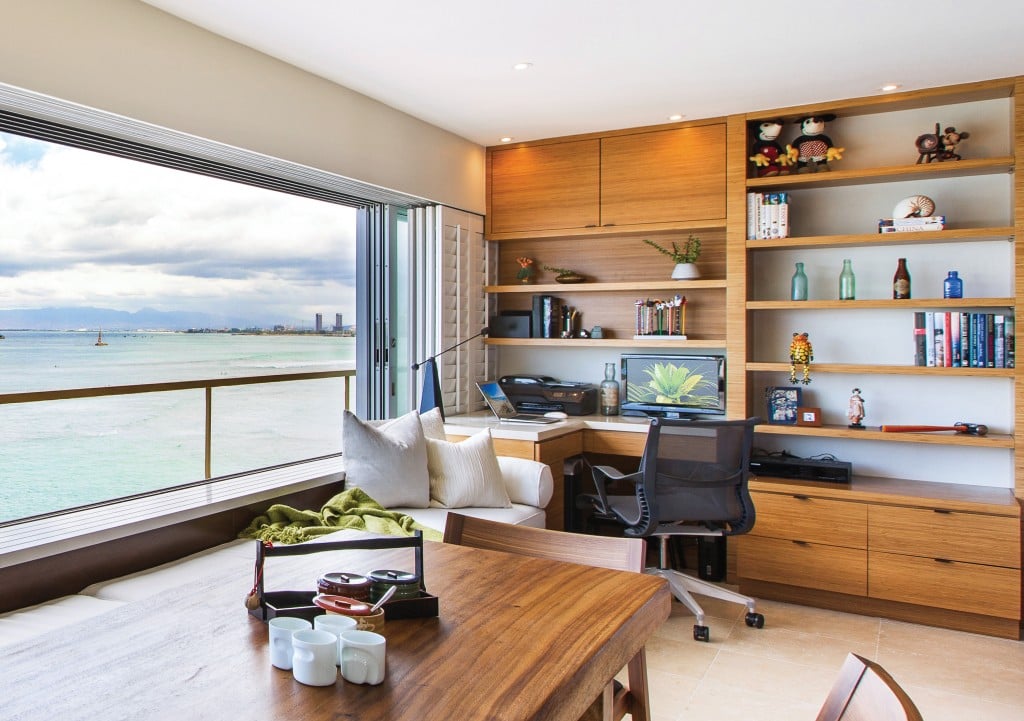 Our home is our sanctuary, a comfortable place where we can relax after a long day of work. However, the pandemic led to an abrupt shift to working from home, forcing us to reevaluate the spaces there. So what can we do to create a place of retreat? Here are some tips to help shape your home into a beautiful haven, allowing flexibility that won't compromise on design.
Take advantage of the natural light in your space. Maximizing the natural light in your home not only makes it a more comfortable, uplifting atmosphere, but it also is a great way to bring the outdoors inside while boosting creativity and focus. Incorporating large windows and skylights, adding mirrors in a space and refreshing your walls with new paint can bring more natural light into your home.
Adding greenery is another fantastic way to breathe life into your space, reduce stress and improve mental health. There are many beginner-friendly, low-maintenance indoor plants that can easily add a breath of fresh air to your home.
Define your workspace. Maintaining a balance between your workspace and the rest of your home can be a challenge. As designers, we search for furniture that can be used for multiple purposes. Nowadays, there are many sources with well-designed pieces that are both beautiful and functional. Fully, a company that makes and sells office furniture, promotes efficient workspaces within the home. Its selection of multifunctional furniture is clean and aesthetically pleasing.
If there is anything we have learned these past few years, it is the importance of comfort and flexibility — and that creating spaces within our own homes that are smart and multifunctional is more essential than ever.
Christine Reimer is a senior interior designer at MCYIA Interior Architecture and Design and president of the ASID Hawaii Chapter.