How to Encourage Home Wellness
Having healthy spaces is more important than ever.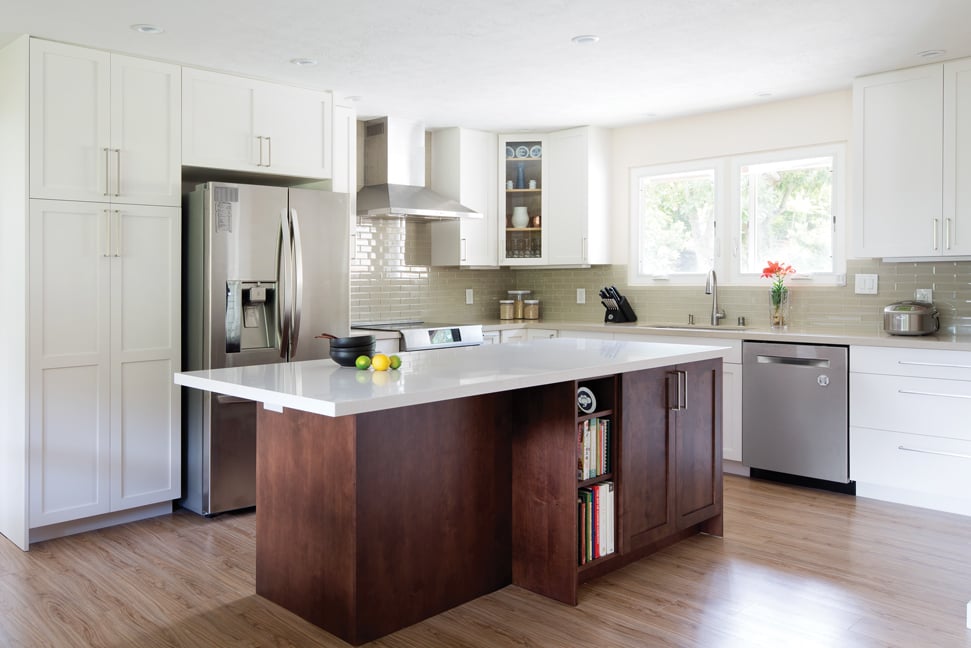 Wellness is on our minds now more than ever. The pandemic has raised awareness of the need for cleanliness, and now that we're spending much of our time inside, we're also noticing the ways in which our homes support our physical and mental wellness. Take this opportunity to ensure your home is set up for your health.
Both local and national experts recognize the importance of healthy living to design and remodeling. "If a homeowner isn't benefitting mentally and physically from the new makeover, then we haven't brought the space up to its full potential," says Brenton Liu of DTC Hawaii. "Making sure your new kitchen promotes health and well-being is just as important as a stunning design."
In a recent webinar by the National Kitchen and Bath Association, CEO Bill Darcy described wellness as having "monumental significance." Read on for some of the ways the NKBA recommends incorporating wellness into your home's design.
SPARK WELLNESS
Lighting can have a major impact on your mental well-being. Windows that maximize the sunlight you get throughout the day – and especially in the morning – will keep your sleep patterns healthy. Look into ways to control the intensity of your light throughout the day with window coverings, dimmer switches and floor lighting.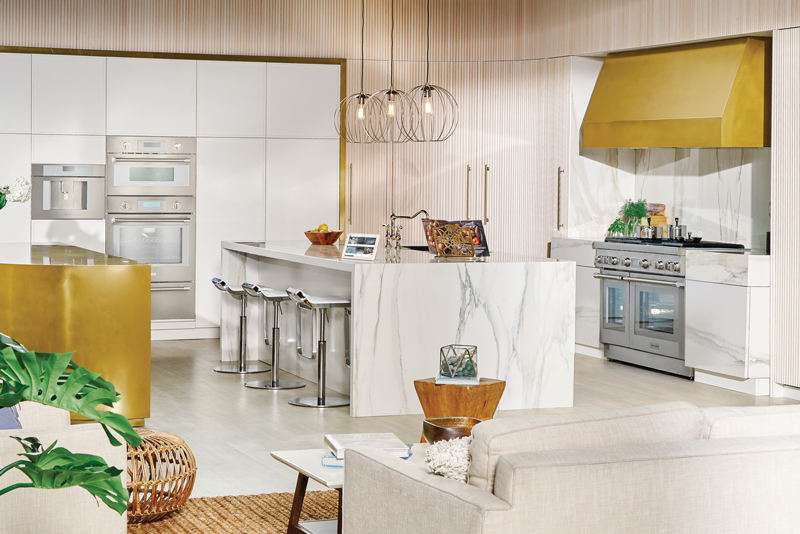 HEALTHY HEART OF THE HOME
To encourage wellness-friendly choices in the kitchen, make sure the room is set up to promote healthy eating. Smart cabinetry for optimal storage without clutter and large layouts that allow for meal prep will keep you from relying on the convenience of takeout. Large sinks and refrigerators with flexible cooler drawers are good for preparing and storing plenty of fresh produce.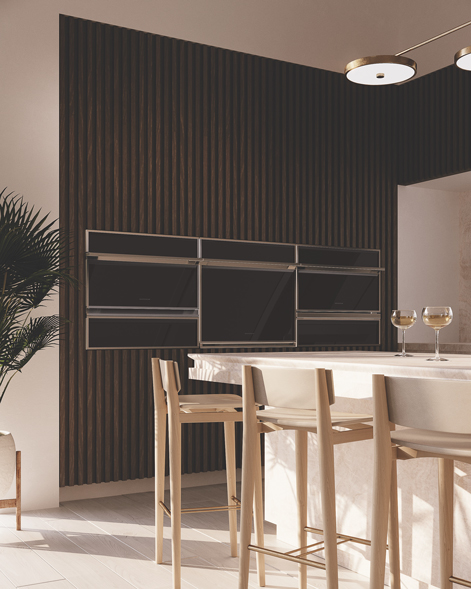 If you're looking to expand your kitchen, speed and steam ovens are two examples of appliances that help you make healthier choices. Speed ovens are relatively new inventions that combine the instant heating abilities of a microwave with all the comforts of a traditional oven. They heat food quickly without leaving meals rubbery, which encourages cooking from home instead of ordering in, even on busy nights when time is short. The Thermador Masterpiece Speed Oven offers microwave cooking speeds alongside baking and broiling convection abilities.
Steam ovens are another nontraditional healthy option — steam cooking produces flavorful dishes that don't need the addition of excess fats or oils for moisture. The Monogram Smart Statement Steam Oven, for example, offers an oven capable of combination steam and convection cooking inside an elegant and hand-finished exterior.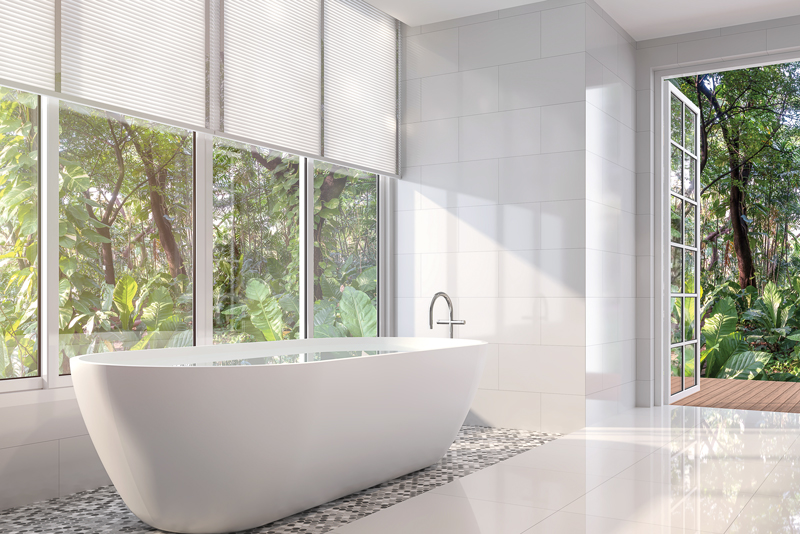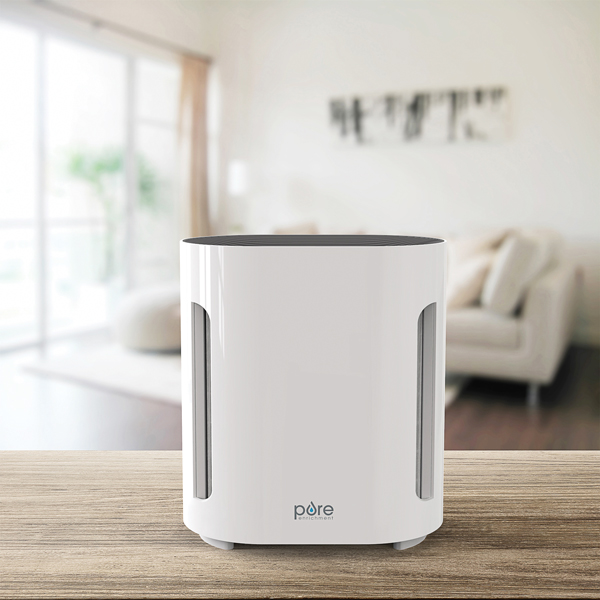 SMALL CHANGES, BIG DIFFERENCES
Smaller additions to your space might include an air purifier. What kind of filter you want to invest in depends on your priorities: UV filters are best for removing bacteria, mold and potentially harmful germs; HEPA filters very effectively take out larger particles, including mold, dust, pollen and other common allergens; activated charcoal filters screen for odors; and ionic air purifiers, which, while they won't remove smells, will remove virtually everything else — from smoke to viruses. If you're not looking for something specific, the PureZone 3-in-1 True HEPA Air Purifier offers a combination HEPA and activated charcoal filter as well as an optional UV-C light.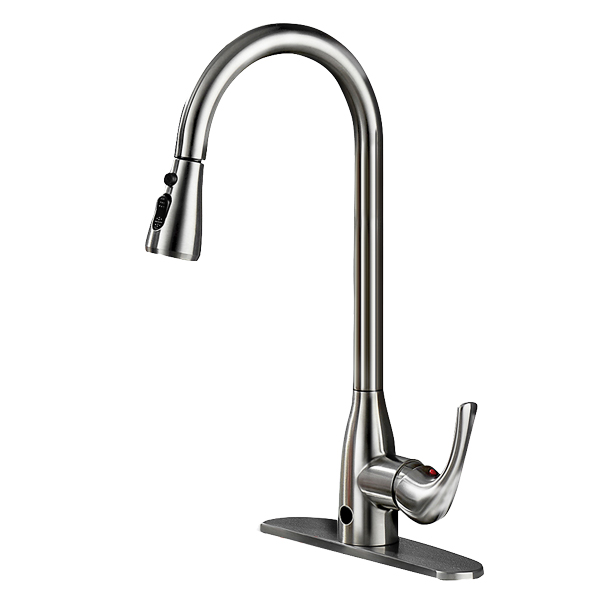 KEEP IT CLEAN
Another way to cut out toxins is to look at the paint you use on your cabinets and furniture. Water-based zero-VOC paints and finishes lack volatile organic compounds like formaldehyde and ethanol that can evaporate at room temperature, affecting your air quality. Lastly, motion-sensor faucets and light switches prevent the spread of germs from high-use fixtures. BadiJum Touchless Kitchen Faucets are a simple, affordable way to make your space a little safer.
For more ideas on kitchen and bath wellness, connect with an NKBA Aloha Chapter member. Visit nkbaaloha.org.