How to Entertain Guests in a Small Space
Tricks and tips to help maximize your square footage.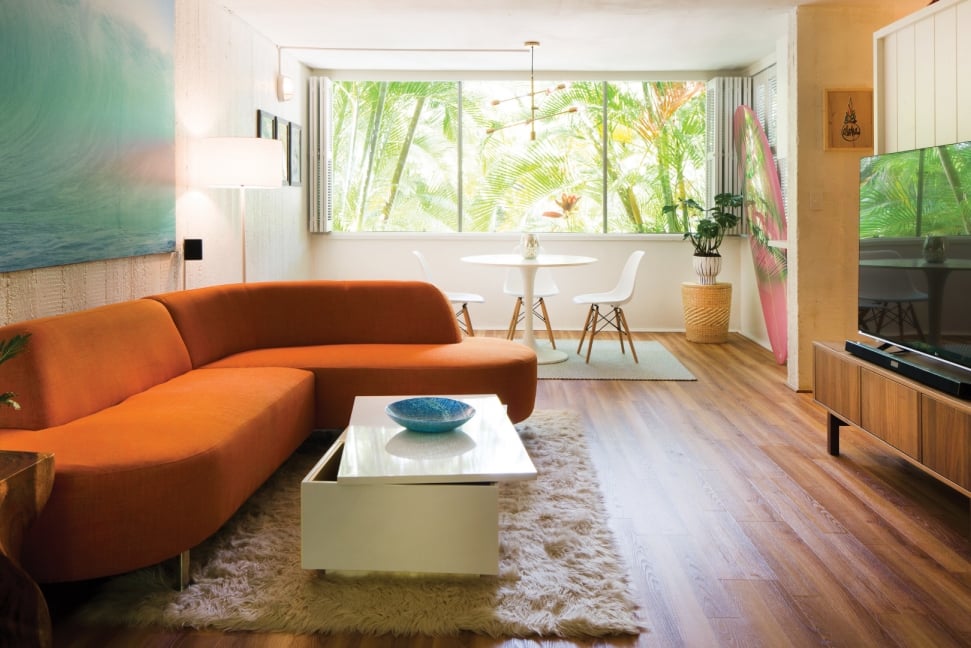 Afraid that your space is too small to have company over this holiday season? Then consider these three ideas to help you open up your home to make room for guests.
More seats, please. Expand your seating options to allow guests to mix and mingle throughout your home. For instance, this couple might have embraced the minimalist lifestyle, but they are still able to host guests in their small abode (featured above). Key furniture pieces, like their large couch and dining table that seats four, allow for plenty of space for family to gather around.
Use vertical space. Don't be limited by your square footage. Make use of your walls, bookshelves and other pieces to add more space for items. Think, a shelf dedicated to barware for mixing holiday cocktails, and using hooks on your entry wall so guests can hang their sweaters, keys and purses.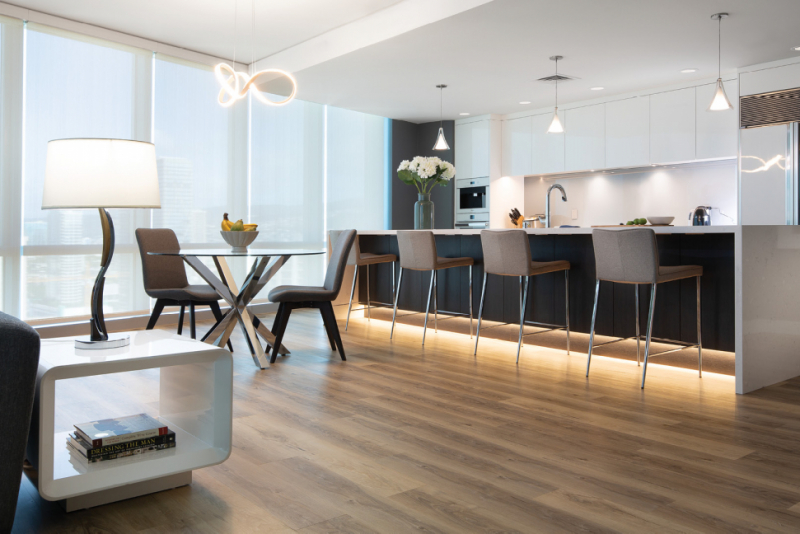 Storage helps. Having storage all around your home allows you to clear up your surfaces to make your space feel more open. This luxury condo's kitchen renovation gave way to an expansive island filled with ample storage space, making room for entertaining guests in the kitchen.