How to Turn Your Bathroom into a Spa
Create a calming, tranquil space to relax in.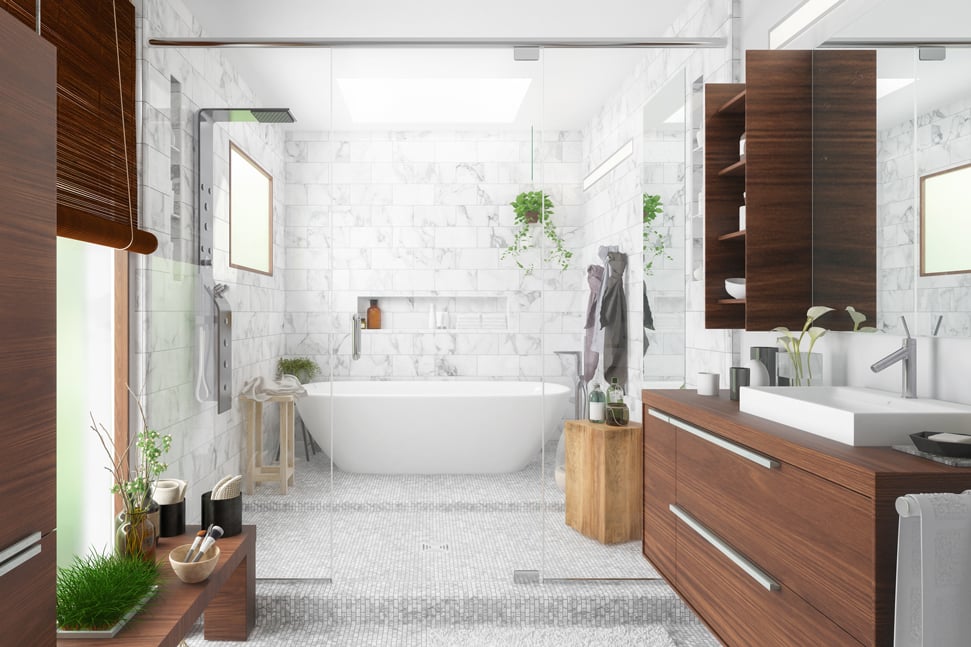 We're all in need of some relaxation and respite right now. So why not add some tranquility by transforming your bathroom into a spa? And those changes don't have to be major ones either. Give your bathroom the spa treatment with light upgrades and touches to make you feel at peace in no time.
Incorporate natural elements. Plants bring fresh benefits into any space. It purifies the air, creates an inviting space and brings a bit of the outdoors in. Tie together eucalyptus to hang in the shower for some aromatherapy as well.
Change out your shower head. Switching your normal shower head to a rain one is an upgrade that's luxurious yet inexpensive. Designed to mimic the feel of rain, this type of shower head can create a relaxing sensation in the shower.
Create a calming atmosphere. Set the mood with the addition of candles, ambient music and a cozy, comfortable rug to dry your feet off. Consider painting your room in calming colors, like soft blues or warm whites.
Fill the room with aromas. Adding a pleasant aroma to the bathroom can also help build up a relaxing ambience. Scented candles — jasmine or vanilla, for instance — or sprigs of lavender will smell great.
Soak it up. If you have a tub, make sure you have bath bombs and Epsom salts for a much-needed soak. Having a bamboo tray helps to hold items while you relax, such as a book you're reading or even a glass of wine.