HPM Design Centers Offer Creative Solutions
Beyond building materials, HPM provides design ideas to help residents navigate home trends.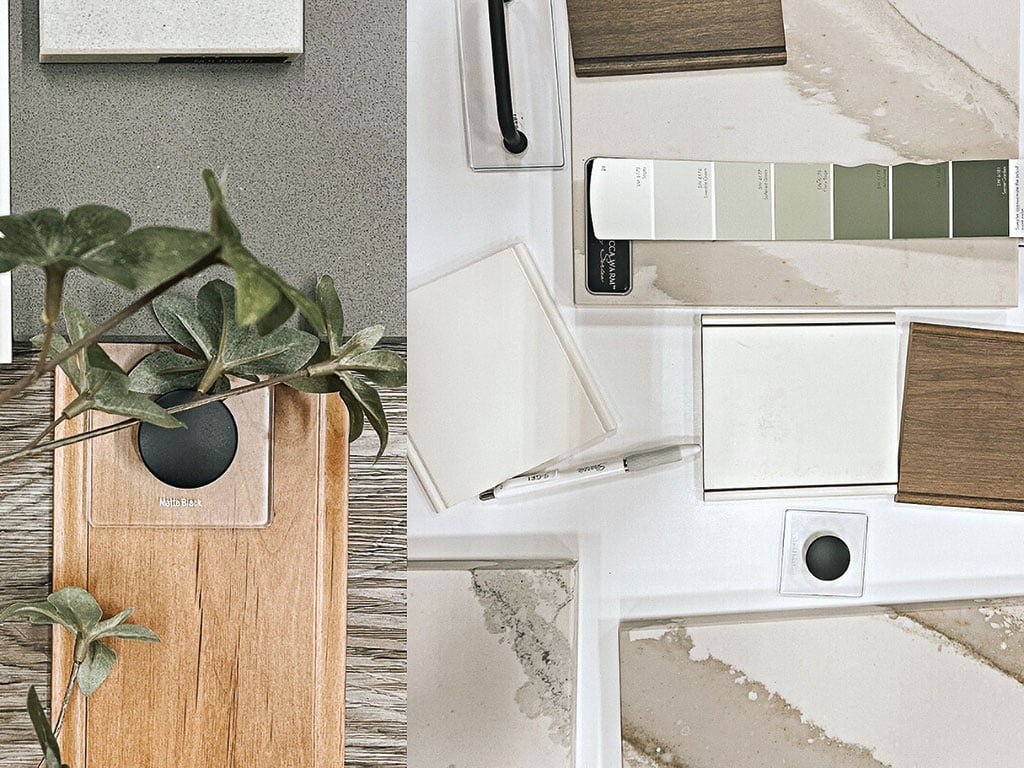 HPM Building Supply has been serving Hawaii for more than a century. Many Island contractors and homeowners are familiar with the company's building supplies, but lesser-known are the HPM Design Centers that address Hawaii home design needs, offering eye-catching ideas for kitchens, baths, flooring and more.
"HPM Home Design Centers are where homeowners can come to be inspired, ask for expert consultation, and meet with designers and home planners throughout a project," says Kapua Aguiar, HPM Home Design Center program manager. "This year marks the 25th anniversary of our kitchen and bath design services, [and] today, we have five HPM Home Design Centers throughout the state." Three of the centers are on Hawaii Island, one is on Kauai and the newest location in Kihei, Maui, opened last November.
The experts at HPM Design Centers can provide Hawaii home design advice and creative space planning solutions. The centers serve as resources for homeowners who know exactly what they're looking for, as well as those who aren't sure how to get started.
"It's … OK if you're not quite sure yet what you want," says Aguiar. "Our showrooms and our Pinterest profile can be a great source of inspiration."
If you're shopping around for a new home look, the HPM team is on top of all the latest trends in finishes and materials. Kaylen Halemanu, a senior kitchen and bath designer at the Hilo location, predicts slab backsplashes will gain in popularity through 2023. "Though white subway tiles are still trendy and provide a clean look, large-scale countertop slab backsplashes are working their way in," she says. "They are eye-catching, offer a seamless look, and are easy to clean as there are no grout lines."
Tom Reyes, a kitchen and bath designer II at the HPM Design Center in Kihei, says requests for a plain white aesthetic are becoming less common. "I've noticed that people are requesting cool colors more," says Reyes. "If they are getting solid-painted cabinets, they want to accent it with something that shows the wood grain. … Also, if getting a solid color, they would prefer some texture instead of being perfectly smooth."
Jesika Gray, a kitchen and bath designer I at the Waimea location on Hawaii Island, anticipates "Japandi," or Japanese/Scandinavian style, will reign supreme in 2023. "[It's] basically vertical lines, light-toned natural materials like wood and stone, and contrasting accents," she says.
With modern technology shaping fresh product collections and fabrication techniques, HPM Design Centers are at the forefront of providing new Hawaii home design options in a wide range of tactile details, colors and clean, modern lines.
---
Editor's Note: This article has been slightly modified from the original print version for optimal online reading. To view the full print story, subscribe to our digital edition or pick up your copy of Hawaii Home + Remodeling at one of our partner locations.