Human-centric Lighting in Your Home
Learn how lighting can aid and abet your well-being.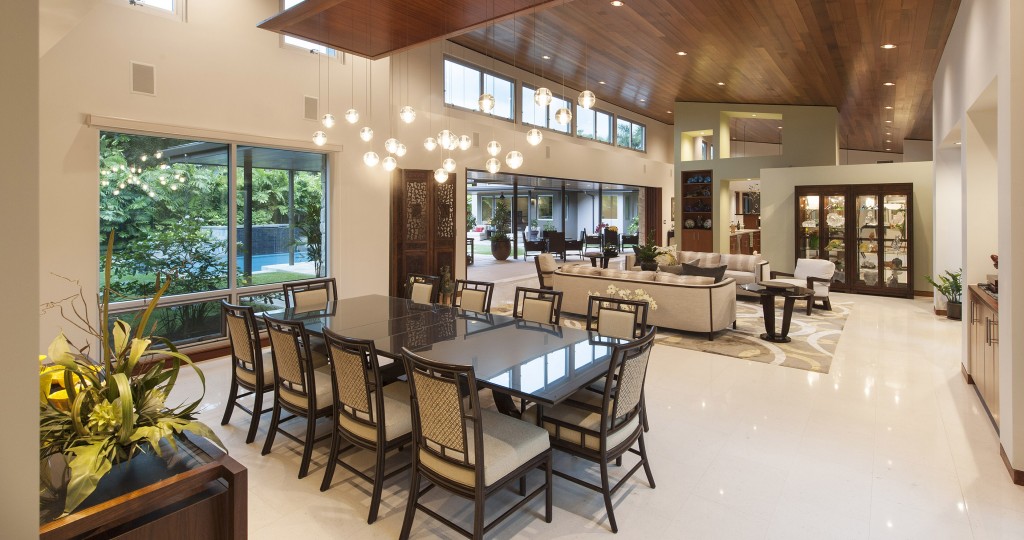 Lighting is an important aspect of design. A rising trend among designers, scientific researchers and homeowners alike is the design concept of human-centric lighting. Also known as circadian rhythm lighting, it focuses on your overall well-being.
Through the use of lighting and the colors that specific lights emit, designers are integrating this concept into the modern home — with the help of LEDs. LEDs are applauded for their eco-friendly and money saving qualities, but what about their utilization in home lighting design?
To bring human-centric lighting into your home, consider the atmosphere you'd prefer in each room. While warmer LEDs are used to create a cozy space where you can relax, cooler tones are used to increase productivity.
An important factor in choosing color temperatures in LEDs is your interior. "People have preconceived notions of what they like, but what's important is finding a color temperature that will enhance your interior," says Kyle Kamakura of Dial Electric. "Light will color-enhance anything."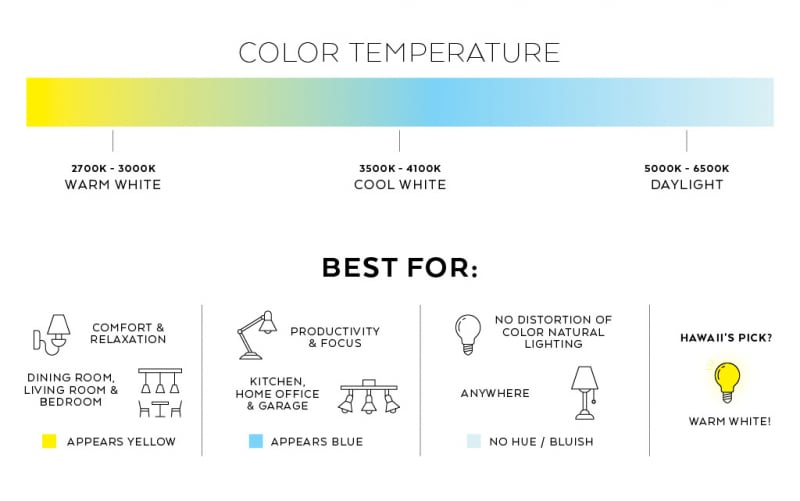 Health and Wellness
Human-centric lighting in your home provides a multitude of benefits that directly impact brain function, productivity, mood and health. LEDs do not contain mercury or other toxic substances that typical light sources do. They also transform energy directly into light, rather than both light and heat. By emitting little to no UV radiation, LEDs have much lower human toxicity potential. This is one of the many reasons that designers and homeowners are implementing LEDs into their homes, says architect Geoffrey Lewis. "LEDs are pretty much standard in the industry. All other lights now use too much electricity for their output."
Another reason centers on sleep-wake cycles. An important element of human-centric lighting is the regulation of circadian rhythms – the lighting mimics the correct colors and intensity of natural light. A circadian rhythm is the natural 24-hour internal process that manages the sleep-wake cycle. Although the process is naturally occurring, it can be affected by light. By simulating natural lighting in your home, you regulate your body's response to the time of day and maintain natural levels of serotonin and melatonin.
Whether it be an enhanced interior or healthier sleep habits, human-centric lighting is a design concept that will improve your way of living. And it's a cost-effective and sustainable lighting design that allows you to personalize your home lighting.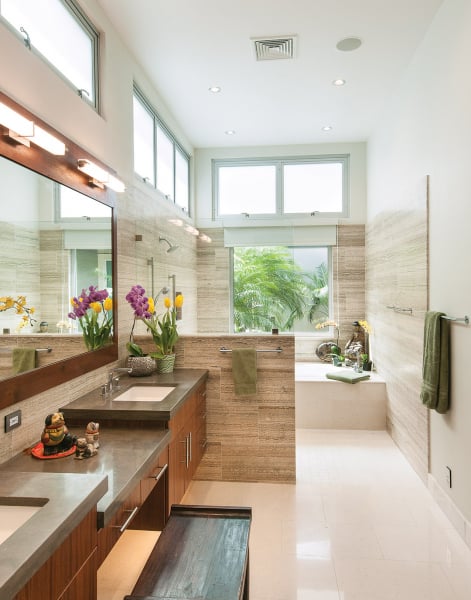 Tech Advances
And now, it is easier than ever to implement this concept into your home. Recently, new technology has allowed homeowners to control the intensity and color temperature of their LEDs through an app on their phone. "Downlights can be dimmed or even changed to the color temperature of your preference," Kamakura says. In addition, color adapting makes it easier for your lighting to sync with the color of your interior. These smart home products enable LEDs to conform to their lighting preferences or to simulate the sun's progression throughout the day — and can be controlled from your own personal device.
These advances in technology have allowed LEDs to be the go-to source for lighting in both commercial and residential projects. "The beauty is that LEDs are so versatile now. You're really just picking the fixture you'd like. It's given architects a lot more flexibility and allows them to be creative, whether it be to accent a wall or in response to more restrictive energy codes," Lewis says. "LEDs are here to stay."