Ideas and Inspiration for a Kitchen Renovation
Here are some of the trends we're eyeing for an updated, energy-saving kitchen.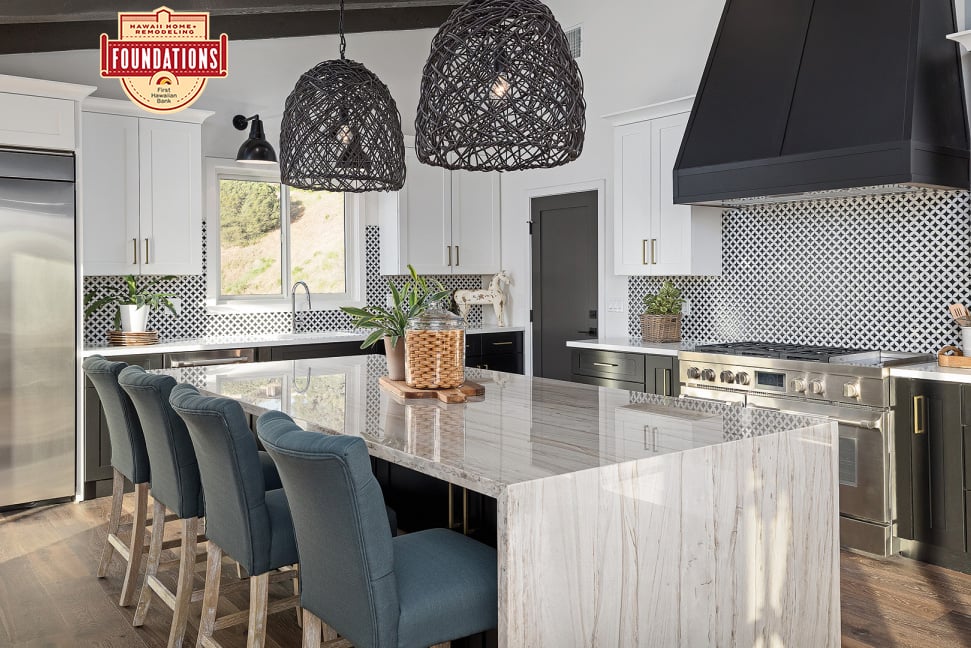 The thought of shelling out money for a kitchen renovation could give anyone pause. The truth, however, is that there are myriad reasons why you'll be happy you pulled the trigger on that home improvement project, from financial (a higher resale value on your home) to functional (the latest technology to level up your kitchen efficiency) to environmental (more sustainable energy-saving devices to cut your electric bill — and carbon footprint — in half).
And, when you tap into funding resources like a home equity line of credit, which gives you the freedom to decide just how much or little you need to borrow, and on a flexible payback timeline that works for you, you can give yourself breathing room to really get inspired. Here are some of the trends we're eyeing for an updated, energy-saving, cutting-edge kitchen in 2019:
Open It Up. Your floor plan and shelving, that is! Doing so will create an airy vibe, plus your cute dishware on display now doubles as décor.
Play It Bright. Folks can't get enough of bold uses of color, from bright green cabinetry to vibrant Moroccan tile backsplashes.
Go Organic. Raw wood, earthy basket weave fibers, unfinished stone: These ultra au natural textures add a clean elegance that will feel timeless.
No matter what your inspiration – or your budget, a home equity line of credit is a great way to upgrade your kitchen and other home improvement projects. To get started, talk to a personal banker at First Hawaiian Bank.
For more information, visit any First Hawaiian Bank branch or go to www.FHB.com.
Member FDIC, Equal Housing Lender.
---