Imagine a New Room with Roomvo
American Carpet One's app brings the showroom right to your home.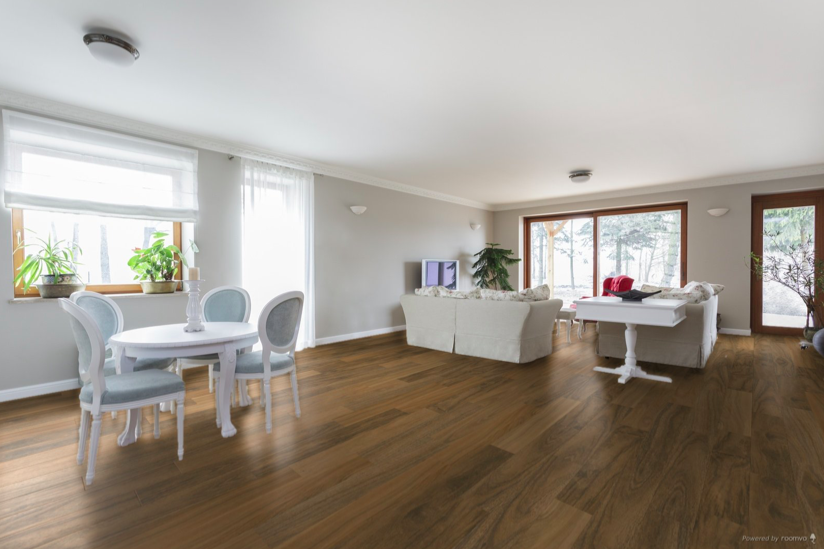 If you find yourself wanting to shake things up with a little home improvement, consider changing out your flooring. Not only will it impact the look and feel of a space, but it can also benefit you in the long term (think low-maintenance care, higher home value and much more). Now, you can figure out which flooring you want for your home from the comfort of your couch with American Carpet One's Roomvo.
"It's an app on your phone where you can take a picture of your room and insert flooring to see what it will look like," shares Daniel Arita of American Carpet One. "You can compare all your options … and the guesswork is taken out of just looking at a small sample."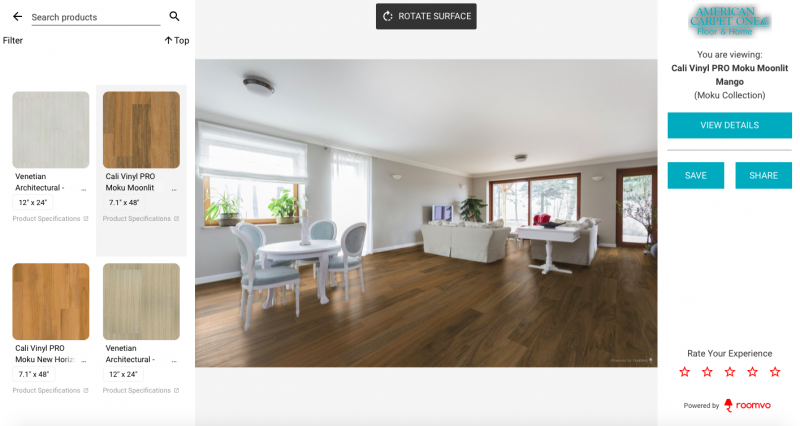 This visualizer application found on the website lets you upload an image of your own — or you can use one of the sample images provided to start — and select from more than 100 types of flooring to see what will match your space, sorting through collections, manufacturers and types, such as waterproof, hardwood or ceramic and porcelain tile.
You can even get the kids involved in the renovation by having them try out the app for their own rooms, suggests Arita.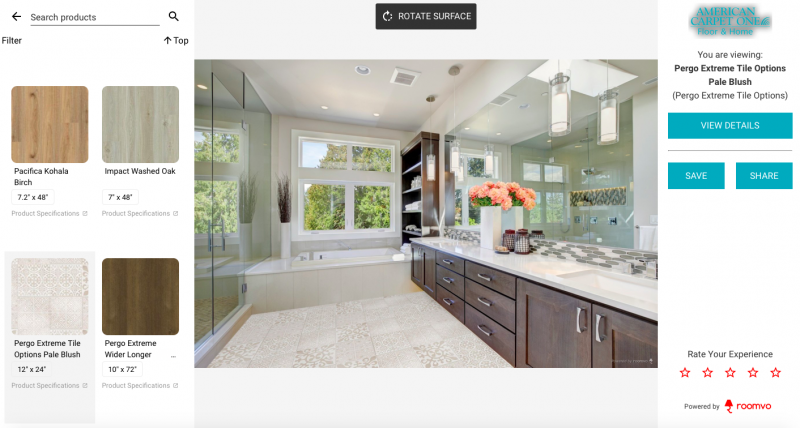 American Carpet One also provides virtual consultations, where you can meet online with flooring or remodeling specialists to help you find the perfect fit for your home and lifestyle.
"It's video consultation from the safety of your home," says Arita. "We will bring the showroom to your home."
Visit the American Carpet One website on your phone, tablet or computer to launch the Roomvo visualizer application. Upload your image, pick a flooring and snap a photo of your completed look. You can even save it to be downloaded or emailed, or share it on social media.