Industry Watch
7 simple ways to boost your home's curb appeal.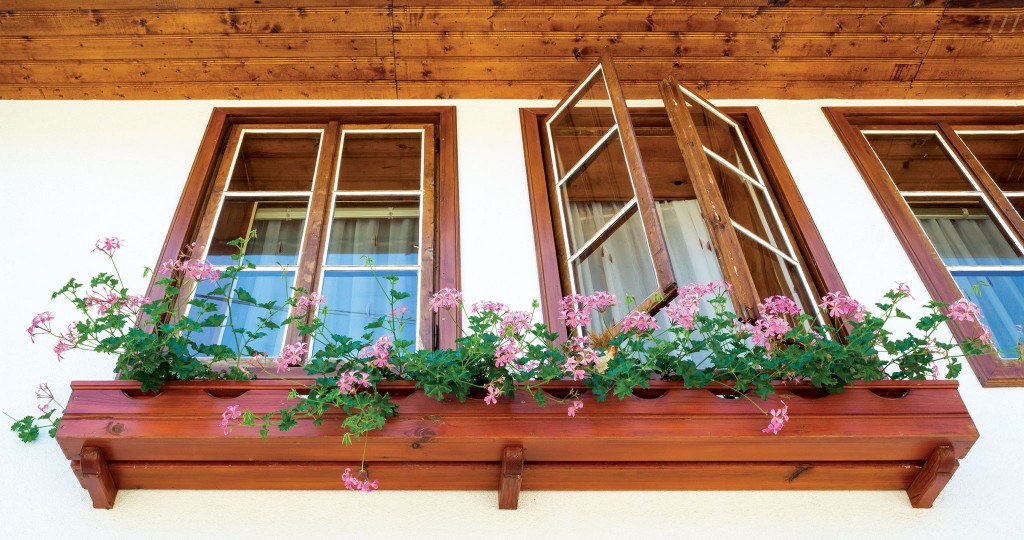 Spring is the perfect time to invigorate your home's facade. Even if you aren't trying to sell your home but merely want to spruce it up, there's a definite benefit to enhancing its curb appeal.
Exterior upgrades consistently rank among the best home-improvement projects for their strong return on investment. That's because many of these strategies are fairly simple and relatively affordable.
But all homes are certainly not alike. While some are in need of large-scale improvements like a repaved driveway, for example, yours might benefit most from some colorful flower beds and a fresh coat of paint.
The first step is to assess your home's appearance. But this time, look at it from a home buyer's perspective. Try to pretend you're seeing it for the first time, and then make a list of which characteristics are worth highlighting.
To help get you started, here are some areas to evaluate:
Clutter: Stow away — or consider throwing away — old furniture, bikes, knickknacks or any other personal items visible from the front yard that do not add to the aesthetic of the home.
Address Digits: Installing larger, bolder numbers can instantly make the home seem more modern.
Illumination: A dimly lit walkway is not only dangerous, it's also uninviting. Pathway lighting products are available in a wide variety of designs and price ranges.
Grime: You might think a heavy rainfall is like a shower for your home when, in fact, it's probably only making it dirtier. Use a high-powered pressure washer to give your driveway, front steps, walkways and vinyl siding a once over.
Paint: A fresh coat of paint on the front door, garage door and window trim can make a huge difference.
Grass: Having a well-maintained lawn is critical, and is at the top of the list of outdoor features most appealing to prospective buyers.
Landscaping: Before you start planting your flowers this year, go online or consult a landscape architect for some new ideas to freshen things up. One suggestion is to install flower boxes under windows, which will make your home look much more warm and welcoming.
Boosting your home's curb appeal doesn't have to consume all  your spare time and cash. While some projects are certainly bigger investments than others, some of the most effective tactics require little more than some good old-fashioned elbow grease.
For more suggestions on improving your home's appearance, visit biahawaii.org.
Gladys Quinto Marrone
Chief Executive Officer, BIA-Hawaii