Industry Watch: A New Beginning
Recognizing progress while planning for another successful year.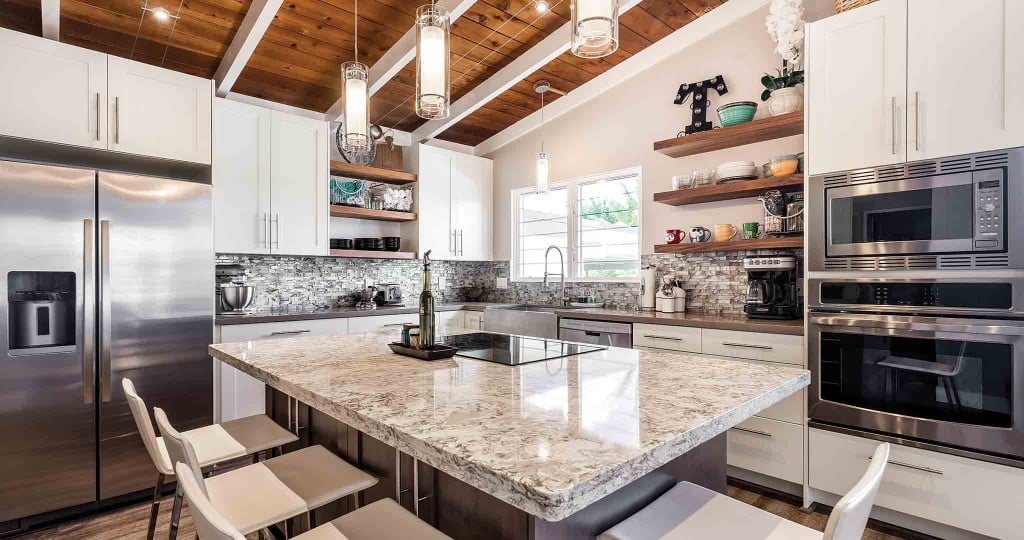 Aloha! On behalf of the National Kitchen and Bath Association Aloha Chapter, I would like to welcome our new board of directors and Aloha Chapter 2018 President, Cris Johnson. I have been able to work with a lot of these board members over the past 12 years and they are a wonderful group of people who I now call friends. Cris has been on the board for many years and she, too, has been an integral part of the success of the NKBA. Her leadership and communication skills are a huge asset to this association.
The new board starts up in January, the same month as our NKBA Kitchen and Bath Industry Show in Orlando, Florida. Last year, I went to the show as a board member and received training, attended top-notch seminars and saw all the latest products coming out. It's something worth going to if you ever have the chance.
As I look back over the past year, we have been able to accomplish a lot of things that were part of our strategic plan for the chapter. The one I am most proud of is reviving the NKBA Design Competition under the wings of BIA-Hawaii. This will be the first year that the NKBA will be incorporating a student-competition division from the Interior Design-Kitchen and Bath Program from Chaminade University. In addition, NKBA joined our fellow associations – the American Society of Interior Designers, American Institute of Architects and Building Industry Association – in celebration at our annual Design & Construction Industry Holiday Party in December. We also were able to stage the first Aloha Kitchen and Bath Expo in November, which we plan to expand upon this year with invited guest speakers from around the country. The expo is free and open to the public and we welcome you to attend and learn more about the industry and our partners.
I am excited to be a speaker at the BIA-Hawaii Home Building & Remodeling Show this month. The BIA has been a great supporter of the kitchen and bath industry, and in partnership with the BIA, we look forward to the opportunity to share some of our professional insight into our kitchen and bath businesses.
It has been a complete honor to serve as your NKBA Aloha Chapter president for the past two years. I am looking forward to all the wonderful things that our industry has to offer and our bright future!
Mahalo nui loa,
Hinano Nahinu,
Certified Kitchen Designer
2017 NKBA Aloha Chapter President