Industry Watch: AIA Honolulu's Canstruction® Competition
The architecture community's event benefits Hawaii Foodbank.
Homeowners, builders and those who simply appreciate good design are invited to cheer on the architects and design partners competing in AIA Honolulu's 14th annual Canstruction® competition in support of the Hawaii Foodbank. This year the competition moves to Kahala Mall and the participating teams are saying aloha to the new venue with one-of-a-kind Canstructures that showcase our Island spirit. This year's theme celebrates Hawaii's uniqueness and Island lifestyle, so come down, spread the aloha and help feed Hawaii's hungry. Together, we can do it … one can at a time!
Keiki Corner
On Canstruction® Build Day, AIA Honolulu members will lead keiki ages 5 to 12 in building a special structure with hundreds of cans donated for their use. Families are asked to send checks to AIA Honolulu if they'd like to contribute to the fun. At day's end, the Keiki Display will be disassembled and cans will be taken to the Hawaii Foodbank.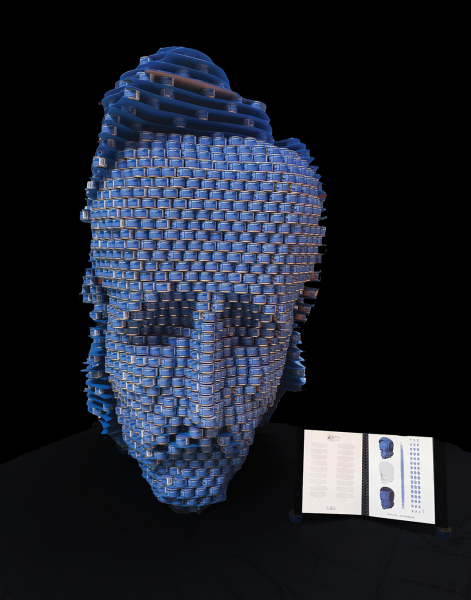 Can-Do Community
Over the past 13 years, AIA Honolulu and Canstruction® have raised 394,805 canned food donations for the Hawaii Foodbank – enough for 310,870 meals for the hungry in our community. In turn, the Hawaii Foodbank and its network provide food assistance to 1 in 8 Island residents, including nearly 54,000 keiki.
Public Voting
The public is invited to watch highly skilled teams build their Canstructures on Saturday, Oct. 5, from 9 a.m. to 1 p.m. Completed structures will be on display from Oct. 5–12, during which the public is encouraged to vote in the "People's Choice Award." Each canned food item donation counts as a single vote toward the structure of your choice, and all cans will help support Hawaii's
hungry families!
Jacy L. Youn is executive vice president of AIA Honolulu.