Industry Watch: Food for Thought
Advances in refrigerator technology keep food fresher, longer.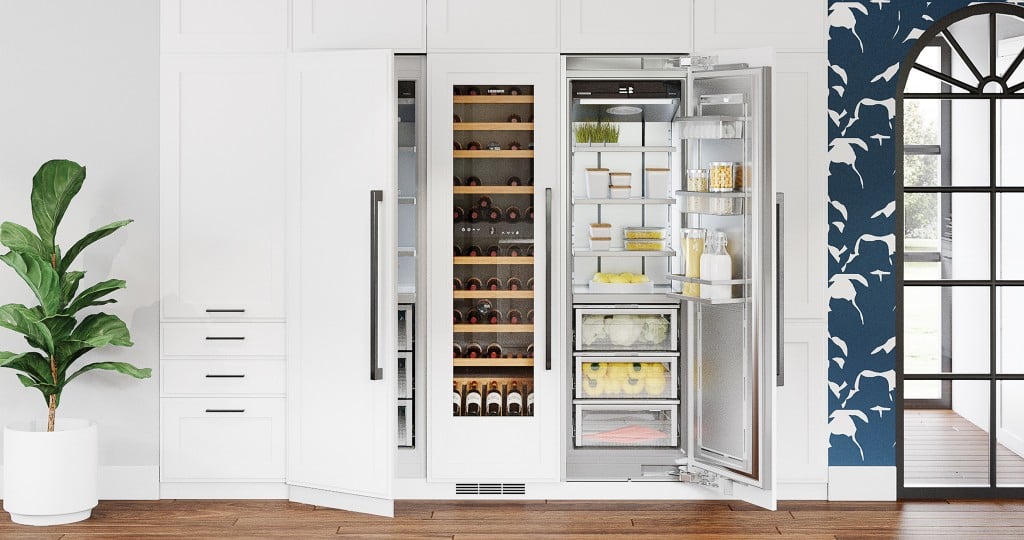 Surviving the holidays is a big accomplishment. For me, that means staying within budget for gifts, not overloading on sweets and putting away the holiday decorations before the end of January. The start of the New Year means a fresh start, a clean slate, and that's encouraging and exciting. It also reminds me to set my goals and try to follow through this time around.
I've noticed that my goals and resolutions are very similar to those of a lot of people: Eat better, improve my interaction with the environment, shop local and save money. But one of the biggest ones involves the never-ending renovation projects around my house. I still have other priorities on my to-do list from last year, but I'm adding another one: finding a better refrigerator.
The refrigerator is so often overlooked. I was guilty of that during the planning stages of our kitchen renovation and now I'm doing research for an ideal one. With all my farmers market visits and organic produce and grocery hauls, I've spent an obscene amount of my budget on items that end up in the trash due to poor refrigerator temperatures, hidden bins and inadequate storage options.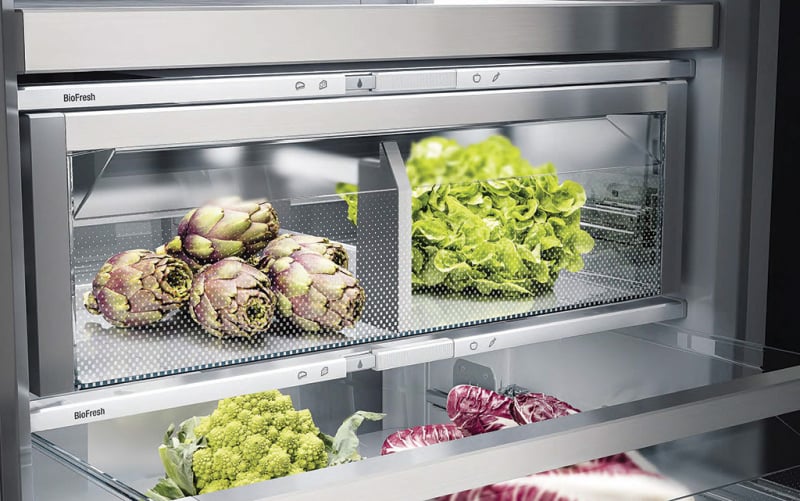 Many of the luxury refrigerator brands are the best in the industry for a reason. They are pioneers in food preservation while maximizing function and efficiency. One brand engineered a system — Monolith by Liebherr — that maximizes the freshness and taste of food (beyond traditional units), with multiple levels of amazing organizational bins with separate powerful temperature options. It also circulates cold air behind the door so items stored there are just as cold as everything else inside. I have thrown out so many fresh vegetables, fruits, milks and expensive cheeses due to the single temperature throughout my unit. My freezer is not any better. And yours might not be either: Freezer burn is the No. 1 culprit when it comes to wasted food and money. And it contributes to the thousands of tons of food that people throw into the trash every year.
Most manufacturers are addressing this issue, and I've been impressed with the new airtight removable freezer drawers that protect food from unwanted air fluctuations and chilled air loss when the door opens and closes. You can learn more about the advancements in refrigerator technology by visiting Ferguson Bath, Kitchen & Lighting Gallery.
Cris Johnson is president of the National Kitchen & Bath Association Aloha Chapter. To learn more about NKBA and to find a local NKBA Aloha Chapter professional near you, visit nkba.org.