Industry watch: Greening Measures workshops educate owners of historic homes
This workshop series will train owners of historic buildings to think and act sustainably.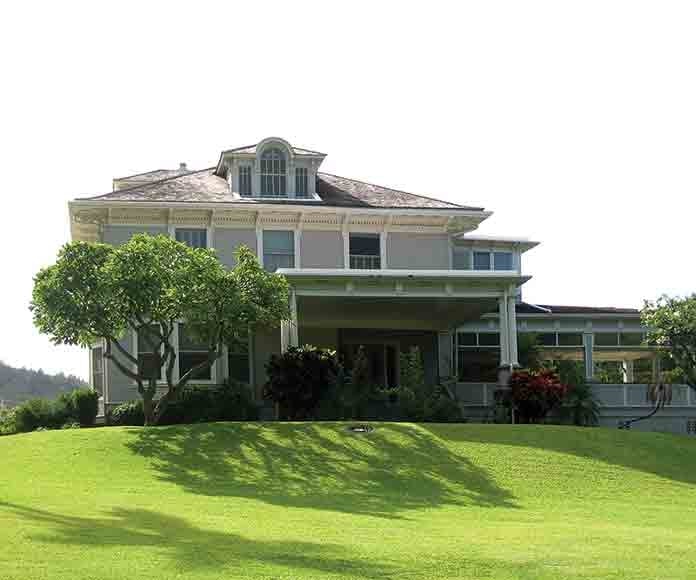 Beginning in April, Historic Hawaii Foundation and AIA Honolulu will present Greening Measures for Hawaii's Heritage Homes, a five-part workshop designed to help owners of historic homes save energy, conserve resources and integrate respectfully with local culture and nature in a way that is harmonious and compatible with a property's historic character and features.
Melanie Islam, AIA, CDT, LEED AP BD+C, is president/MLAB chair for the U.S. Green Building Council Hawaii and an architect with Mason Architects in Honolulu. She shares with us how important it is for owners of historic homes to Think and Act with a Sustainable Mindset:
"Preserving an existing building is one of the most sustainable building actions. Embodied energy is conserved and environmental impacts are limited by building reuse. Yet, nearly 74 percent of the energy produced in the U.S. is used to operate buildings and 38 percent of CO2 emissions are byproducts of buildings. Inefficient building operations can be contributed to a building's response to natural elements, equipment and its performance, or user behavior."
"Addressing the role a historic building has in positively reducing its impact toward the environment requires a holistic approach that involves all parties – owner, consultant and occupant – so that everyone understands why historic buildings are inherently sustainable, while identifying the challenges to meeting energy efficiency targets."
"Historic buildings were designed to be passive and low energy structures — tall ceilings with operable windows, daylit stairwells, good wall to window ratios and facades that respond to local climate conditions. These qualities support key sustainability strategies for naturally lit and ventilated spaces. However, historic buildings are generally poor thermal barriers, as they lack the required elements to accommodate for temperature difference between indoor (conditioned) and outdoor air."
"Homeowners can be champions or enemies in the journey toward energy efficiency. Engaging in conversation provides a forum to discuss how key efficiency strategies are dependent on human behavior. The results may be unique solutions like tenant incentive programs, or simply a process for homeowners to establish awareness for their space."
"Bill J. Murtagh, Ph.D., a pioneer in historic preservation, said 'at its best, preservation engages the past in a conversation with the present over a mutual concern for the future.' Whatever the process is for your home, the ultimate message is finding harmony between rehabilitation and sustainability to ensure that historic resources are retained, yet resilient to the modern challenges of today."
Visit aiahonolulu.org/event/GreenHomes2018 for details and to register for the Greening Measures workshop series.
Abigail Spencer Mundell
Executive Vice President, AIA Honolulu