Industry Watch: Multigenerational Living
Design your home to make it work for your family.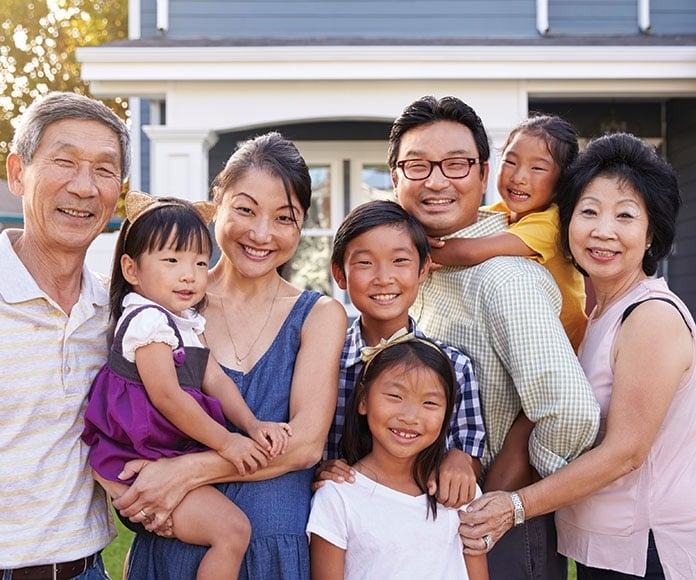 Hawaii ranks No. 1 in the U.S. for the most multigenerational families living under the same roof, according to the U.S. Census Bureau. In 2015, it was reported that about 36,203 Hawaii households, or 11.6 percent, are multigenerational, which is defined as households with more than two generations living under the same roof. California is second at 8.2 percent; the national average is 5.7 percent.
Living with our extended family, or our ohana, is a cultural tradition that can also ease financial obligations related to child care, mortgage payments and retirement housing. And in Hawaii – voted by MoneyRates in the June 2017 issue of Newsweek as the worst state in which to make a living, and where living expenses are up to two-thirds higher than the rest of the country – every little bit helps.
People on the Mainland can more easily relocate to a neighboring city or even state to find more affordable living spaces. Not so much for us here in Hawaii. And with median single-family home prices on Oahu hitting a record high of $795,000 in July 2017 and some of the highest median rents in the state, what is a family to do?
One option is designing your home to accommodate multigenerations, which includes a main floor bedroom and bath, separate areas for independent living, and sometimes even separate entrances. "Universal design," which appeals to all age groups, is usually incorporated with walk-in showers, smooth flooring transitions and cabinets with pull-out shelves.
An accessory dwelling unit is another option for your ohana. A separate unit that can either be attached to your main home or a completely separate structure, an ADU can generate additional rental income for the homeowner as well as provide housing opportunities for other family members. It also allows seniors who are looking to downsize to age in place by moving to the smaller unit and renting out their larger former living space.
Whichever option works best for your family and situation, make sure you retain a licensed BIA-Hawaii contractor or remodeler to design and build your multigenerational home, especially one who holds a designation as a Certified Aging in Place Specialist (CAPS). Such specialists are trained on how to build and renovate homes that occupants can live in safely, independently and comfortably, regardless of their age or ability level. It only makes sense to invest in a building professional with superior training, real-world experience and in-depth knowledge of your needs.
Visit biahawaii.org to view our membership directory or the nahb.org/capsdirectory.
Gladys Quinto Marrone
Chief Executive Officer, BIA-Hawaii