Industry Watch: Sharing a Small Space
Little living adjustments can make a big impact to your family.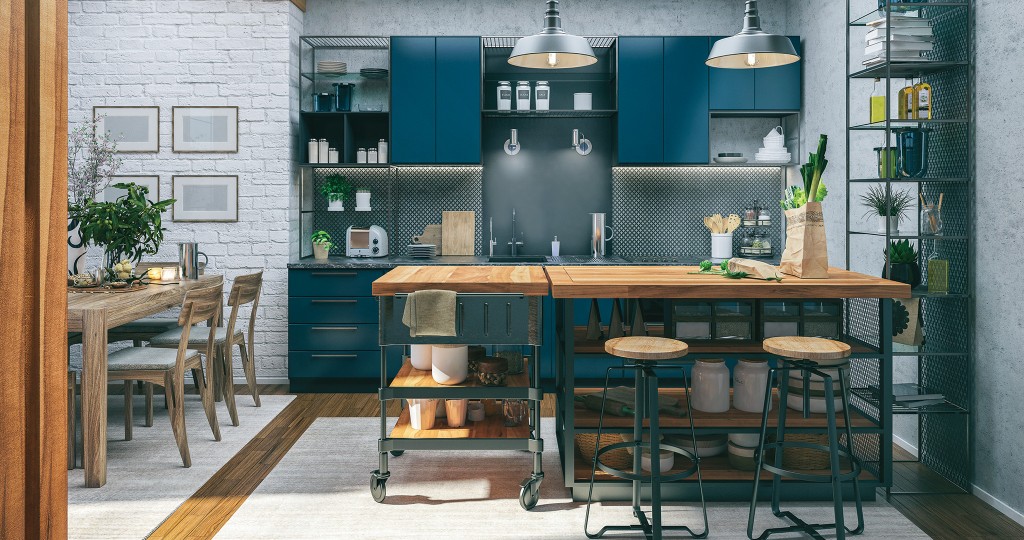 This summer, our family experienced a whirlwind of activities at our little house. With my family and extended family home, we had the pleasure of celebrating our youngest son's graduation from high school and our oldest son's wedding — both in the same month. Although excited about the extra visitors, I started to panic about the lack of storage and the practicality of so many people living in such a small space. But, with a few changes, it worked out perfectly.
We converted our dining room into a TV/game room by day and an extra bedroom by night — who needs a formal dining table in a small house, anyway? — by bringing in a futon and ottoman cubes with storage.
Simple modifications in the kitchen made the space more efficient and accommodating to a larger crowd. Whether you have custom cabinets or stock, adding accessories and inserts can make a big difference in keeping items in place and out of sight. If your existing kitchen doesn't include an island, consider a movable one on wheels as a breakfast bar or landing space, which can easily move to another part of the house for different purposes.
My biggest fear was how our kids and extra guests — five people total — would have to share one bathroom for weeks. With different habits, needs and products, this was going to be tricky. Adjustable shelves separated each person's dedicated space, and cabinet inserts kept things tidy. Simple additions like towel hooks, cabinet units or storage over the toilet, and specialized cabinet solutions can make a tiny space functional and aesthetically pleasing. These solutions don't require tearing out your existing cabinets. Consider a vanity appliance organizer, which will store hair dryers and curling irons on the inside of the cabinet door, and vanity drawer trim-to-fit inserts that will keep makeup, swabs and other beauty products out of sight and off the counter.
To learn more about small space options and to find a local NKBA Aloha Chapter professional near you, visit www.NKBA.org.
Cris Johnson is president of the NKBA Aloha Chapter.