Industry Watch: There's Still Time to Renovate Before the Holidays
Minor upgrades that can make a major impact when hosting family and friends.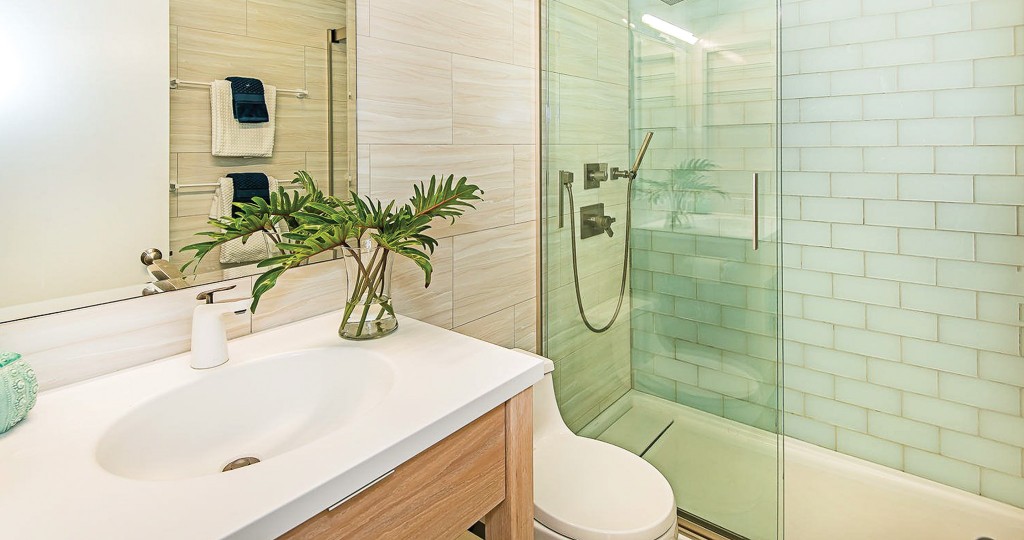 October is National Kitchen & Bath Month and with the holidays just around the corner, this is a great time to contact one of your many talented local NKBA professionals.
There is still time to do a smaller spruce-up for your kitchen or bath before the holidays, but there are important factors to keep in mind before considering any minor upgrades during the last months of the year. Minor upgrades include replacing countertops (not changing existing cabinets), replacing smaller appliances, adding new lighting and changing accessories or fixtures. If you are planning to move walls, install new semi-custom or custom cabinets or add major appliances or flooring, it's best to wait until the first months of the new year. An experienced designer or contractor can help guide you through this process.
Lead times are longer during the summer. When selecting materials, understand that most material needs to be shipped via barge from the Mainland and with the volume of work during this time, some materials may be on backorder for months. If you are hoping for a pre-holiday completion, be sure to select materials that are readily available and finalize these selections during the planning process. Ordering materials when your contractor is ready to start the work is too late.
A certified or experienced kitchen and bath designer, as well as a design-build contractor, will have their seasoned electricians, plumbers, flooring, cabinet and countertop installers lined up. However, most are booked through the holiday season so early planning is key. Also, keep in mind that many companies in the kitchen and bath industry shut down during the last weeks of December.
Even if you're not planning to make any changes before the end of the year, consider contacting a kitchen and bath professional now to help get your project started. A great designer or contractor will work with your design aesthetics and budget and will be open to your ideas, so take advantage of their expertise.
Cris Johnson is president of the National Kitchen & Bath Association Aloha Chapter. To learn more about NKBA and to find a local NKBA Aloha Chapter professional near you, visit www.nkba.org.