Industry Watch: Why Modern-Contemporary Architecture Is Gaining Popularity
Effective strategies to blur the line between indoor and outdoor living.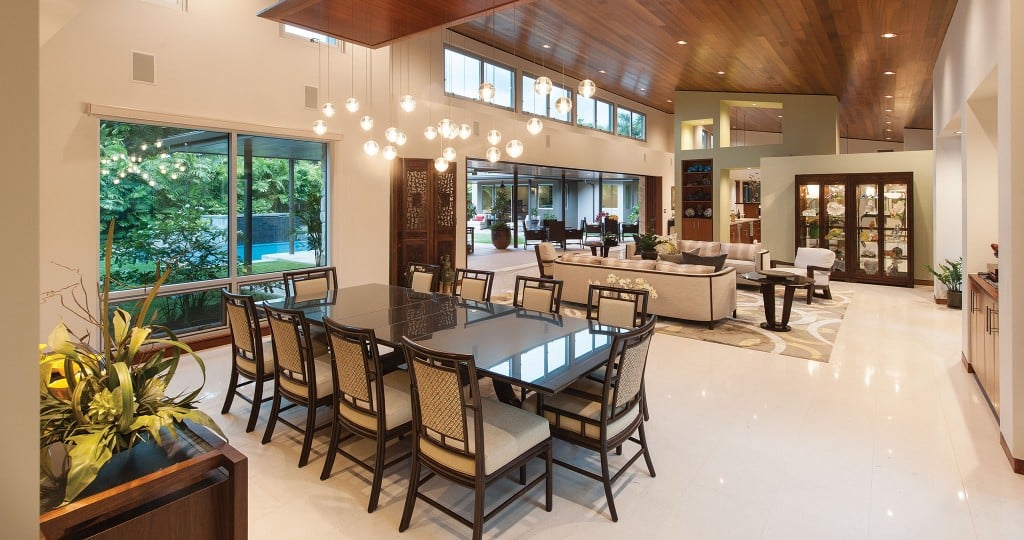 In April, during AIA Honolulu's 2017 Architecture Month celebration, we showed the film Coast Modern to an audience of more than 50 AIA members and the public. The film showcases some of the pioneers of West Coast modernist architecture, and led to a conversation with our attendees and local architects about how modern architecture in Honolulu can better work in collaboration with our unique natural environment.
The conversation got me thinking about modern architecture as it relates to residential properties in Hawaii, so I reached out to AIA Honolulu president-elect Geoffrey Lewis, who specializes in residential work and has a passion for modern-contemporary architecture.
"What we're starting to see is an influx of modern-contemporary architecture, and designs that apply many of the modern-architecture principals like planes (walls) and voids (glass)," says Lewis. "Strategies like this effectively bring nature to the indoors and blur the line between indoor/outdoor living. Best of all, they promote a healthy living environment."
Lewis adds modern-contemporary design also works as a "green-living" machine. Passive design strategies such as natural cooling and ventilation, effective day lighting, sun control, smart landscaping, energy production, domestic water heating, good insulation and connections to nature are all the ingredients to comfortable, healthy living.
The orientation of the home is also a key element to its long-term success. "Houses that don't achieve these principles will require air conditioning, artificial lighting during daytime hours and, in many cases, work against the human psyche," says Lewis.
Modern-contemporary designs are effective in achieving green design because they provide excellent daylight and shading control. "You can have a covered lanai for sun control and put a clerestory window system above that provides the daylighting in the central living space," Lewis says.
Finally, the shape of the house is also important. "Traditional homes tend to be more centered and weighted as one larger mass," Lewis says. "Modern-contemporary design can sprawl a bit, creating a floor plan that can cross ventilate well and provide human comfort."
To see more of architect Geoffrey Lewis' work, go to glai-architecture.com.
Abigail Mundell, AIA Honolulu