Inside the Updated Pacific Source Showroom
Pacific Source showcases exclusive cabinetry and high-end materials.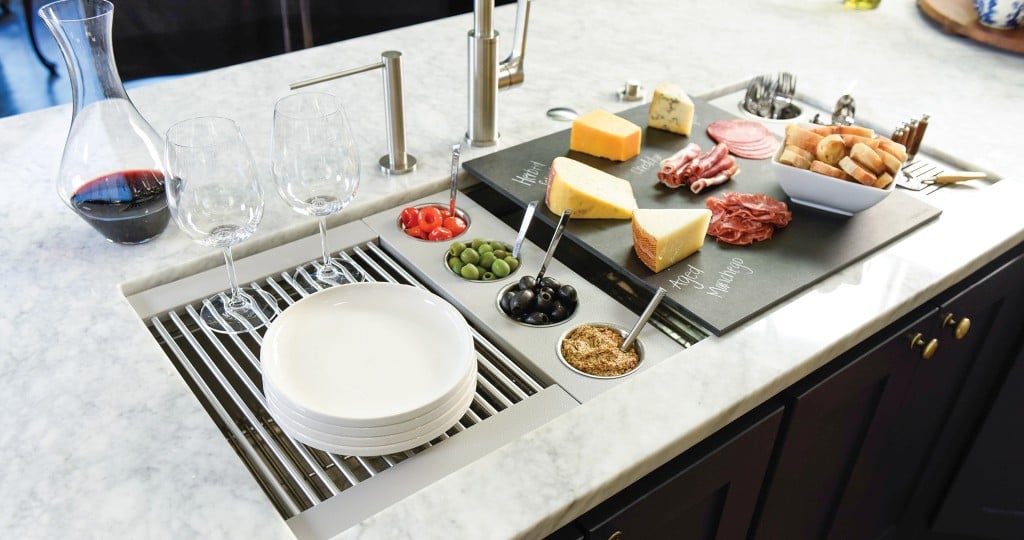 Pacific Source has been serving Hawaii homeowners across the Hawaiian Islands for more than 25 years. As an industry leader, the company sources some of the highest-quality materials and products available worldwide to incorporate into its plans for Hawaii homes.
"We want to deliver products to our customers that will be an investment that will last them well into the future," says Hinano Nahinu of Pacific Source's cabinet design and sales team. "For example, we don't want to sell cabinetry that might last five or 10 years, like you might find elsewhere. Here at Pacific Source we want to provide our customers products and materials that will last 20 to 25 years – or longer."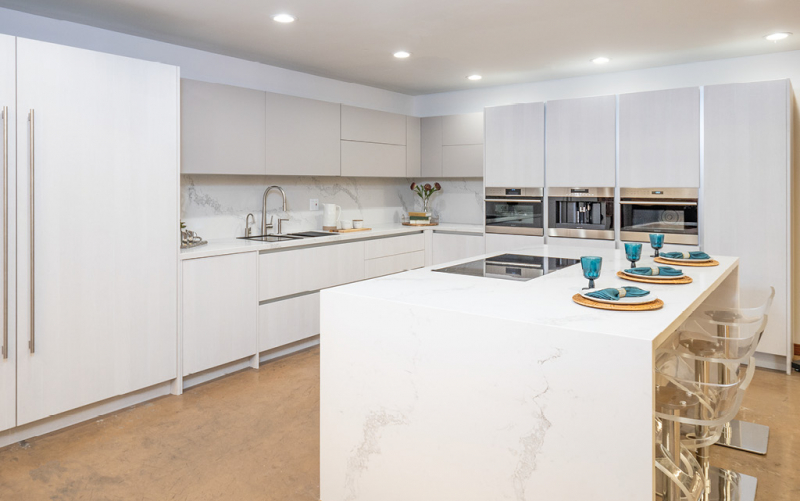 Pacific Source is the exclusive distributor of German Bauformat cabinetry and Wood-Mode cabinetry, and the exclusive distributor of Caesarstone quartz countertops. Pacific Source carries several top of the line brands, including cabinetry by Bellmont Cabinet Co., Aristocratic and Crystal; appliances by Sub-Zero, Wolf, and Miele; windows and doors by Fleetwood; and workstations from The Galley.
Explore the luxuries of these materials in Pacific Source's newly remodeled showroom. Talk with their experienced, friendly designers over a cup of coffee while laying the foundations for your home, which will be furnished with the highest standards of quality and comfort in mind.
Pacific Source | 180 Sand Island Access Road, Honolulu | 888-343-1515 | Hours: 8:30 a.m. to 4:30 p.m. | pacsource.com
Specialty Lines

Pacific Source supplies a variety of premium brands, some of which you won't find anywhere else in the Hawaiian Islands.
Bauformat and Wood-Mode, fine custom cabinetry lines available exclusively through Pacific Source, can transform and personalize a kitchen or bathroom.
Sub-Zero, Wolf and MIELE appliances with innovative, state-of-the-art technology are luxurious upgrades for high-performance kitchens.
THE GALLEY Ideal Workstation enhances your kitchen sink to be a multi-functional prep station, allowing for maximum versatility and efficiency in your kitchen duties.