INspiration Interiors is the Vanguard for Modern Kitchen Design in Honolulu
Their flagship store won Best Kitchen Design in our 2018 Readers' Choice Awards.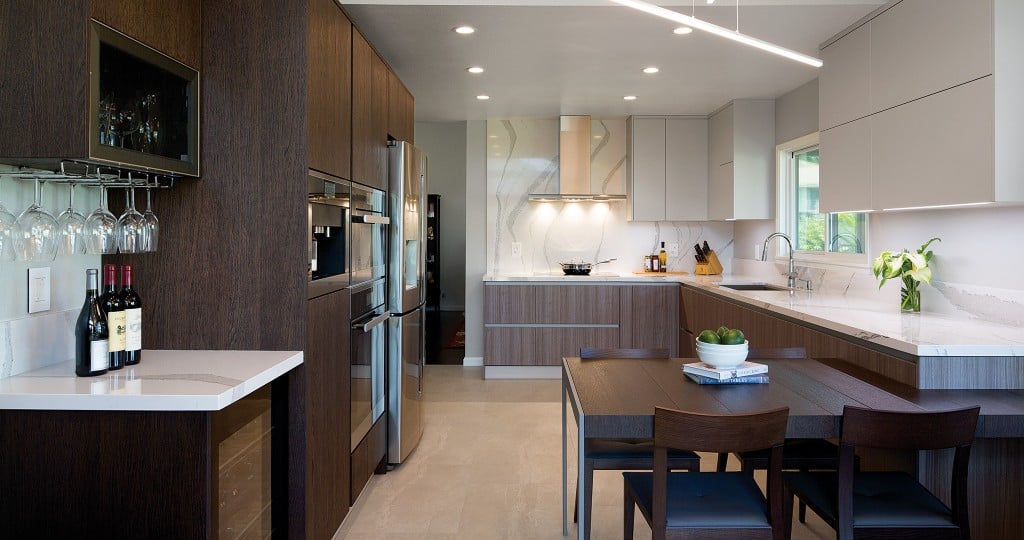 Located in the heart of Honolulu, INspiration Interiors' flagship store remains the vanguard of modern kitchen design for local residents. The INspiration kitchen showroom boasts European product lines, including ValDesign cabinetry, found nowhere else in the islands. Under the artful guidance of INspiration kitchen designers J.R. Ludlow, Lyndee Watanabe and Kelsey Williamson, homeowners are encouraged to make bold choices when concepting their dream kitchen. Hawaii homeowners choose INspiration when looking to revamp what might just be the most important room in their house — the kitchen.
1250 Kapiolani Blvd., Honolulu, (808) 956-1250, inspirationinteriors.com.