Institute for Climate & Peace
On a mission to advance effective, inclusive processes for a climate-conscious future.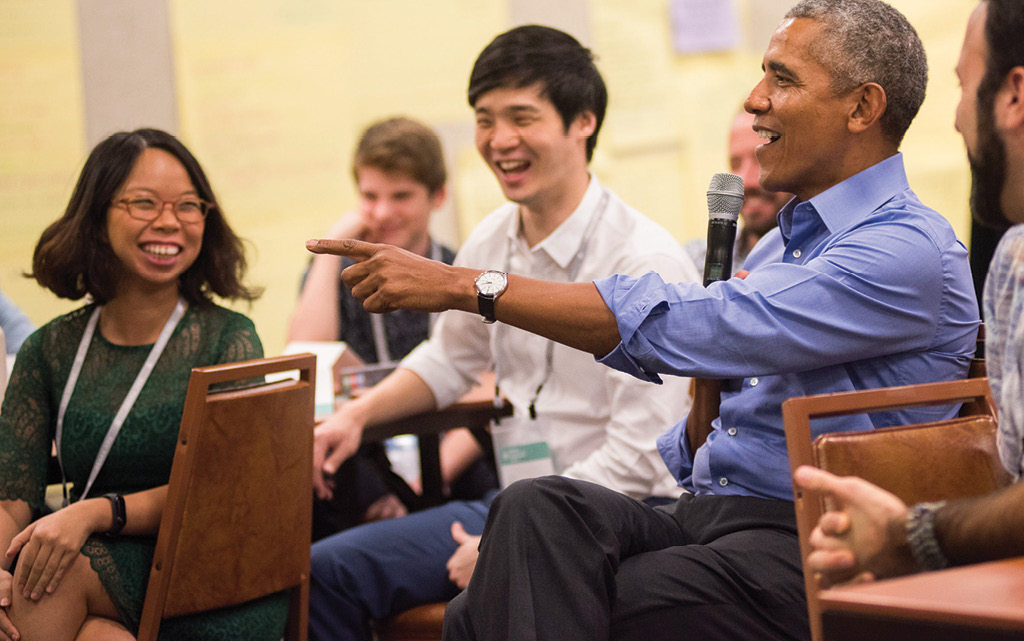 Whether we like it or not, our climate is changing. The result of these changes will range from being inconvenient to life-threatening, depending on how prepared we are. Hawaii is host to the Institute for Climate and Peace (ICP), a groundbreaking institution whose mission is to advance effective and inclusive processes to build peaceful and climate-conscious futures for the well-being of all.
Last fall, ICP partnered with the East-West Center on a weeklong workshop on climate and peace with the fellows of the center's Asia-Pacific Leadership Program. Since their short time together, several fellows have been acting on climate change peace action plans in their home communities. One woman is providing guidance on how to build peaceful and climate-resilient work environments for roughly 7,500 factory workers in central and northern India, while another is hosting a global interfaith dialogue in Seoul around environmental protection, peace building, and unification of the Korean Peninsula.
Locally, ICP started 2019 with the Obama Foundation's Design Workshop: Hawaii, a three-day event to help shape the Foundation's upcoming Asia-Pacific Leaders program. For that extraordinary group of emerging leaders from the region, the Institute conducted a session on climate and peace and asked: What skills are needed to be a leader in a climate-resilient future?
ICP co-founder and director Maxine Burkett says, "New problems require new ways of thinking and young people are forging ahead. We have a wonderful field of interns, as well as students with the University of Hawaii's Matsunaga Institute for Peace and Conflict Resolution that have been eager to find a way to act in this space at the intersection of two critical and future-defining areas."
For more information or to get involved, visit www.climateandpeace.org.