It's in the Bag
Geobunga offers eco-friendly packaging.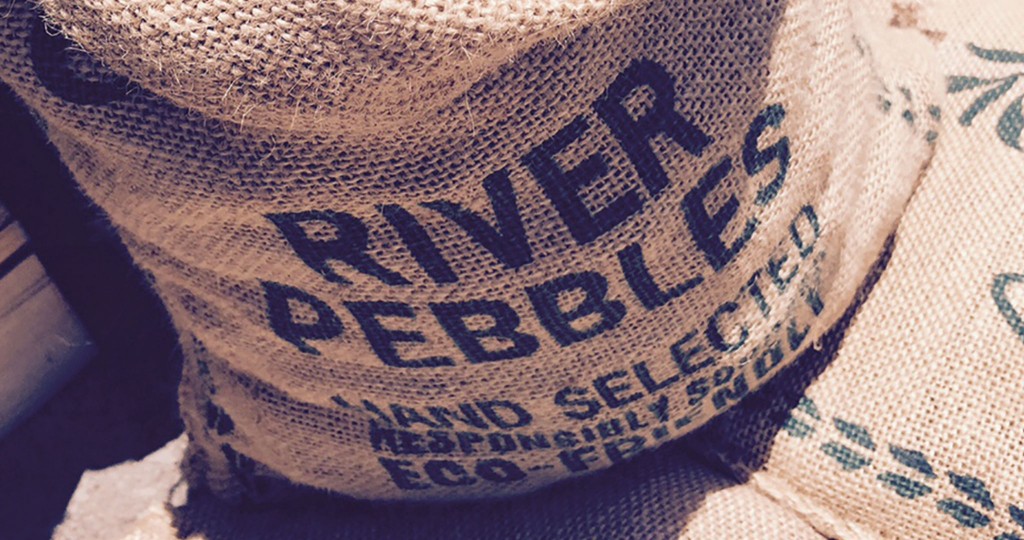 In an effort to be more eco-friendly, Geobunga has made the switch from plastic to burlap bags for its beach and river pebbles. "Earlier this year, I watched a documentary on the vast amount of plastic, twice the size of Texas, accumulating in the North Pacific," says Andrew Dedrick, executive director of Geobunga. "Given the volume of bags we sell every year, it would not surprise me if some of our empty plastic bags have found their way to the North Pacific."

That's when Dedrick and his team decided to make the switch. "I flew to China to visit with burlap factories, printing companies and label makers," he says. "We wanted no plastic associated with the bags."
Using natural fabrics for the bag, banding and even the barcode label, Geobunga's new design is now 100-percent eco-friendly, plus burlap is reusable.