Join the Project Footprint Initiative
Are you part of the movement? Hawaiian Electric believes you can be.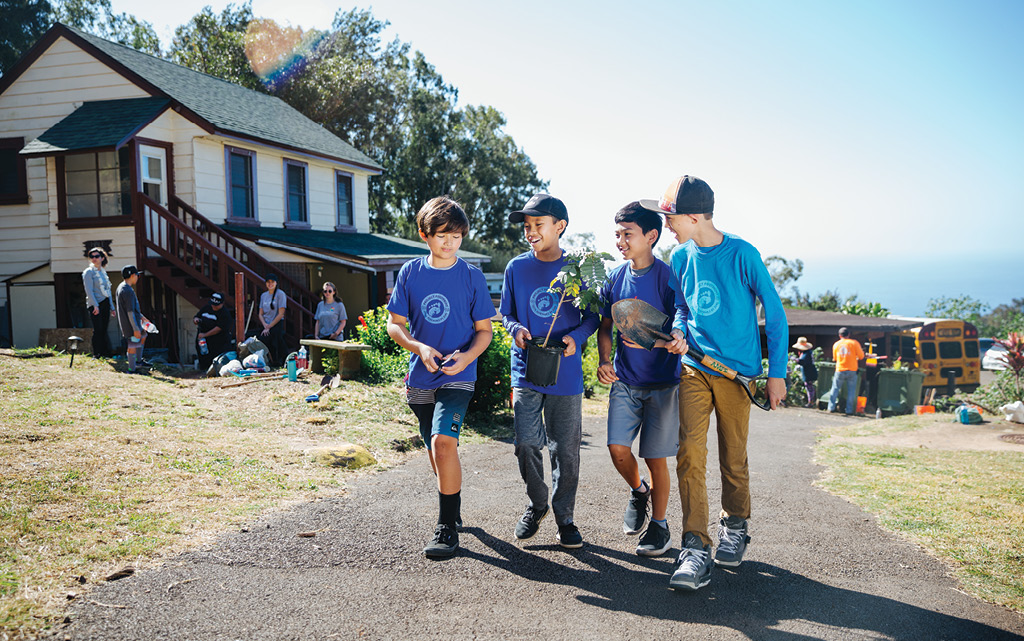 Are you part of the movement? Hawaiian Electric believes you can be. Its new Project Footprint initiative envisions a Hawaii running exclusively on renewable energy sources by 2045. It's an aggressive goal, and one that requires the support of its customers to reach.
That's where Project Footprint comes in, which hopes to inspire people to rethink how they can contribute to a more sustainable world. Steps can be small—opting for paperless billing or automatic bill payment—or large—investing in PV units for their home or driving an electric vehicle. Through the initiative, participants can score incentives that double as tools to help them continue their efforts toward a more sustainable lifestyle. Such incentives include: a reusable grocery bag, stainless steel water bottle, organic seed packet, portable solar-powered charger with built-in flashlight, credits for charging electric vehicles, and a T-shirt made of 100 percent recycled materials.
In addition, the initiative shines light on nonprofit organizations that are making sustainable moves, and encourages community engagement in the form of a call for footprint-themed artwork. After all, inspiration and togetherness are key to Project Footprint's work.
"Hawaiian Electric is committed to reaching 100 percent clean energy and reducing our collective carbon footprint," says Alan Oshima, president and CEO. "We can all play our part. Working together, we'll get to a more sustainable future."
To join the movement, visit hawaiianelectric.com/footprint.