Just Add Water: Poseidon Pools' 16,000 gallon creation is built for play and relaxation
The home gets a massive makeover, but it's the pool that adds just the right touch.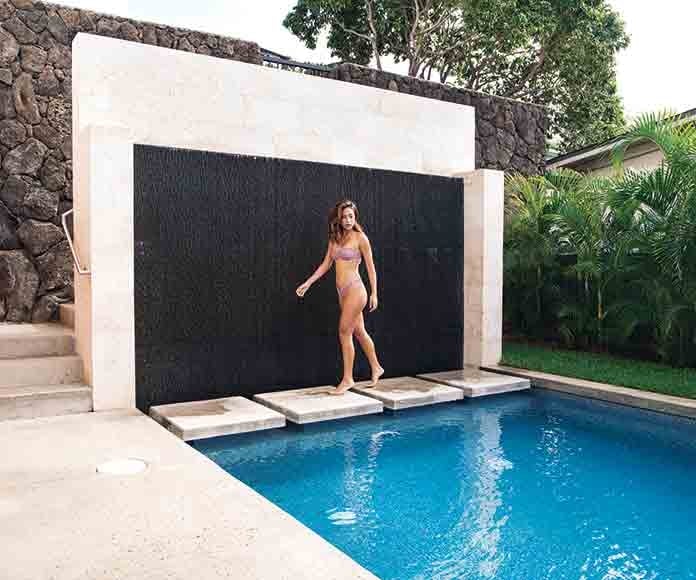 With a top-notch renovation and unbeatable location, this home has a lot going for it. Still, it felt like something was missing. "We knew a pool would complete the house," says developer Brian Langstaff. "It would be perfect for entertaining or just simple, private moments of relaxation for the family."
Langstaff reached out to Brandon Dias of Poseidon Pools. "The idea evolved from a pool-spa combo to what you see today," says Dias.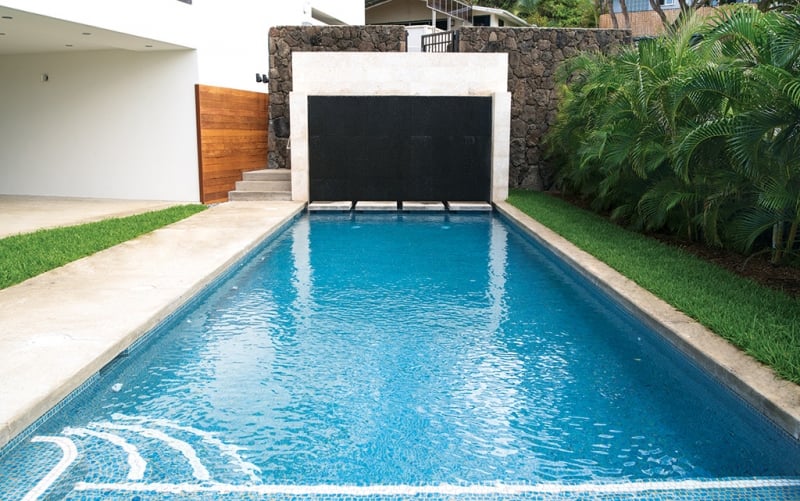 Poseidon Pools got to work, taking two months to complete the 16,000-gallon, saltwater pool that features a Baja shelf and a water wall made of linear basalt. "The wall worked out perfectly," says Dias. "It adds form and function. It's a great feature." The interior tile work and stone work on the water wall were done by MG Custom Flooring. Stacks Masonry did all the work for the retaining wall.
"We knew we had a staircase there, so we figured we would add an accent feature"
—Brandon Dias, Poseidon Pools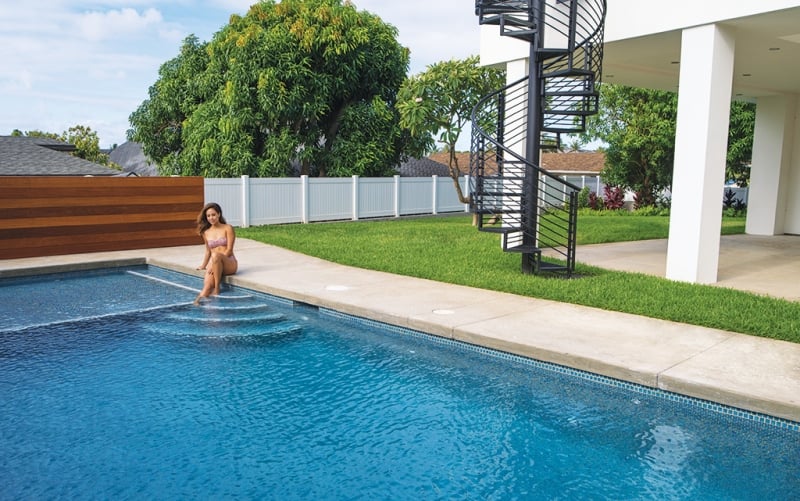 The depth of the pool — 4 feet, 6 inches — is the same throughout. "That's a trend we're starting to see — pools without deeps ends," says Dias. "People want to be able to use the entire pool for play. From a cost standpoint, it saves a bit because you're not excavating as much."
"It would be perfect for entertaining or just simple, private moments of relaxation for the family."
— Brian Langstaff, Developer