Kahauiki Village Needs Your Vote to be Awarded $15,000
Community designed and built to house formerly homeless families is a finalist for a national award.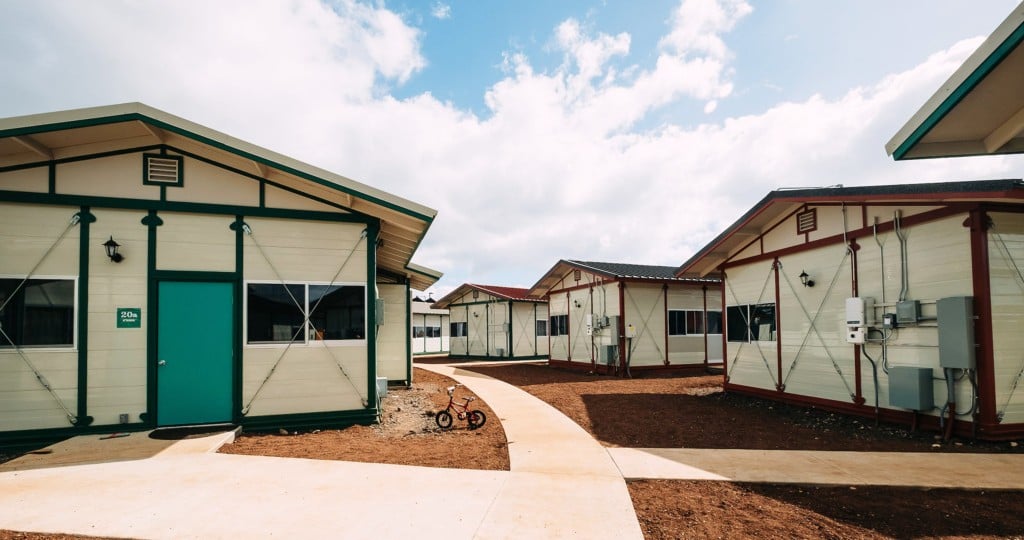 Kahauiki Village, a community home to families that were most recently living in transitional housing, is a finalist in a national competition for a $15,000 award.
The Strong Communities Award is determined in part by public online voting.
You can vote once a day for Kahauiki Village to win; find it in the Urban Projects category.
The annual award is given by the Federal Home Loan Bank of Des Moines to recognize and reward member projects that have made positive impacts on their communities. Bank of Hawaii, Central Pacific Bank and Finance Factors partnered with Kahauiki Village to enter the competition.
Kahauiki Village was designed, built and supported by local businesses, nonprofit organizations, community volunteers, local government and the military with the intention of providing affordable, permanent housing for families that were homeless and most recently living in transitional housing. The first 30 families moved into Kahauiki Village in March of this year; when the project is completed, it will be home to 153 families.
Learn more about Kahauiki Village here.