Landscape Maintenance That Will Maximize Your Budget
Steve's Gardening Service offers insights to preserve the value and vision of your outdoor spaces.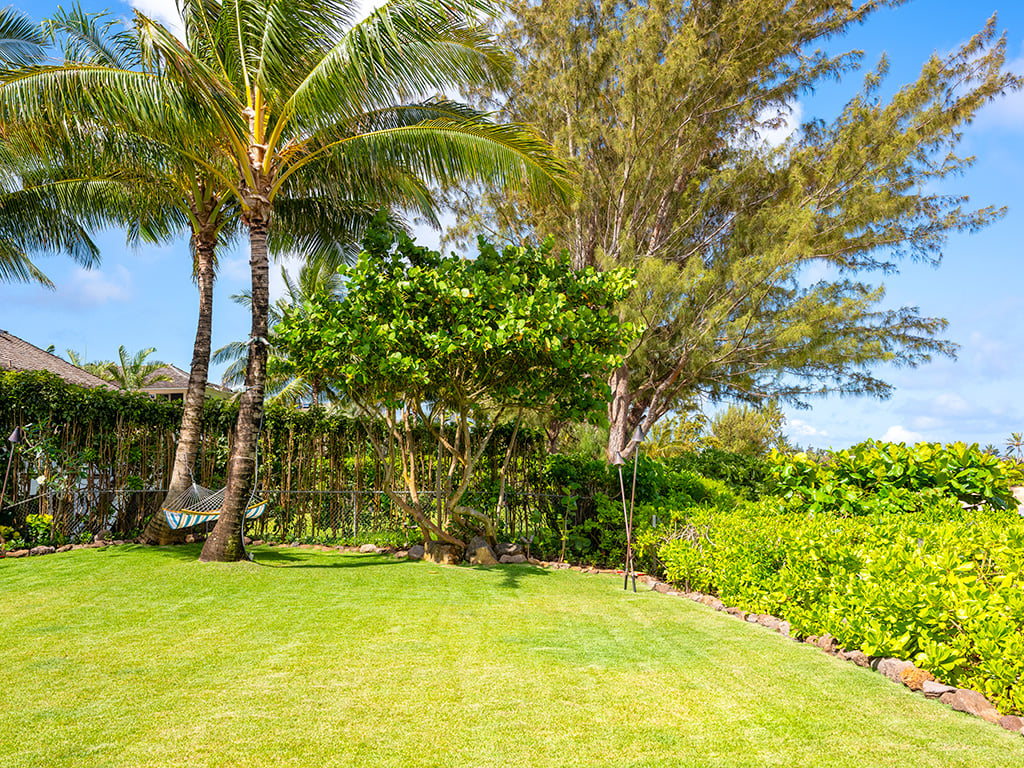 Whether you are starting a new home build or renovating your yard, establishing a landscape maintenance plan is paramount. Steve's Gardening Service owner Steve Dewald is a third-generation landscaper who understands how thoughtfully curated landscaping can add value to a property. With each project, he considers sustainability, safety and longevity. Here, he shares insights on how to beautify your outdoor living space and tips for optimal maintenance.
Invest in infrastructure and drainage
Dewald notes the importance of setting a strong foundation at the beginning of a landscaping project to safeguard your home and plants. This includes assessing building structures to account for water evacuation from the roof, and installing proper drainage to prevent flooding of your surrounding outdoor space. "I've said this for 30 years, but drainage and infrastructure are key," he explains. "If you put in the pretty stuff and don't do it right, you're going to be in trouble after the first big rain or storm."
Build safety buffers around your home
Start by identifying potential fire risks and defendable space zones on your property. "It's been so dry these last few years that you don't want to plant a big tree right next to your house," explains Dewald. "You need that buffer zone so that you have some kind of defendable space. … You want to consider some kind of inert material around your house, whether it's concrete or gravel."
Take your cues from nature
Dewald emphasizes that the location of your home, its surrounding environment and climate are important factors when selecting plants for landscaping. "If you're on the beach in Makaha or Haleiwa, you don't want to plant a bunch of anthuriums that need a lot of water or will get salt-burned," he says. "You want to put in naupaka and beach plants.
"Similarly, if you're up on the Pali, you don't want to put in beach plants and things that are going to rot. You want to plant something that does well in the rainforest."
Consider water-saving technologies
According to Dewald, most homeowners approach landscape upkeep with savings in mind — and this includes saving water. Options like drip irrigation can be effective in many applications to deliver water directly to the root zone of plants and eliminate runoff and evaporation losses. New technologies such as water-efficient sprinkler heads and spray nozzles are also available, which minimize the amount of water lost to factors such as wind. Dewald recommends having a professional check your water systems "once a month, just as an inspection to make sure there aren't any undetected leaks causing you to lose water."
Prioritize your landscape maintenance plan
"The more dense or ornate your landscape, the more maintenance it will require, which people don't necessarily consider at the onset," shares Dewald. He stresses the need to prepare for landscape maintenance at the beginning of a project, from where you plant to the types of plants you choose and how you're going to keep up with it all. A regular maintenance schedule should include routinely cutting grass every two weeks and evaluating hazards and pest control. "If you have plants or trees close to your house like unmaintained palms with seed pods, they can drop into your rain gutters and cause problems. Branches touching or overhanging above a roof can be used as a ladder by rats," he says. "The same if you have fruit trees that aren't being maintained with a lot of extra fruit dropping, which invites pests like rats."

Additionally, Dewald notes that recent challenges facing the landscaping industry have led to staffing shortages. Many companies have downsized their maintenance divisions, and because of this, homeowners should consider building landscapes with sustainable options that they can keep up themselves, without professional help.
Read on for more insights from Dewald on how to create your perfect outdoor space.