Locally Designed Teaki Tiles Will Add a Splash of Color, Design to Your Home
Something to teak about.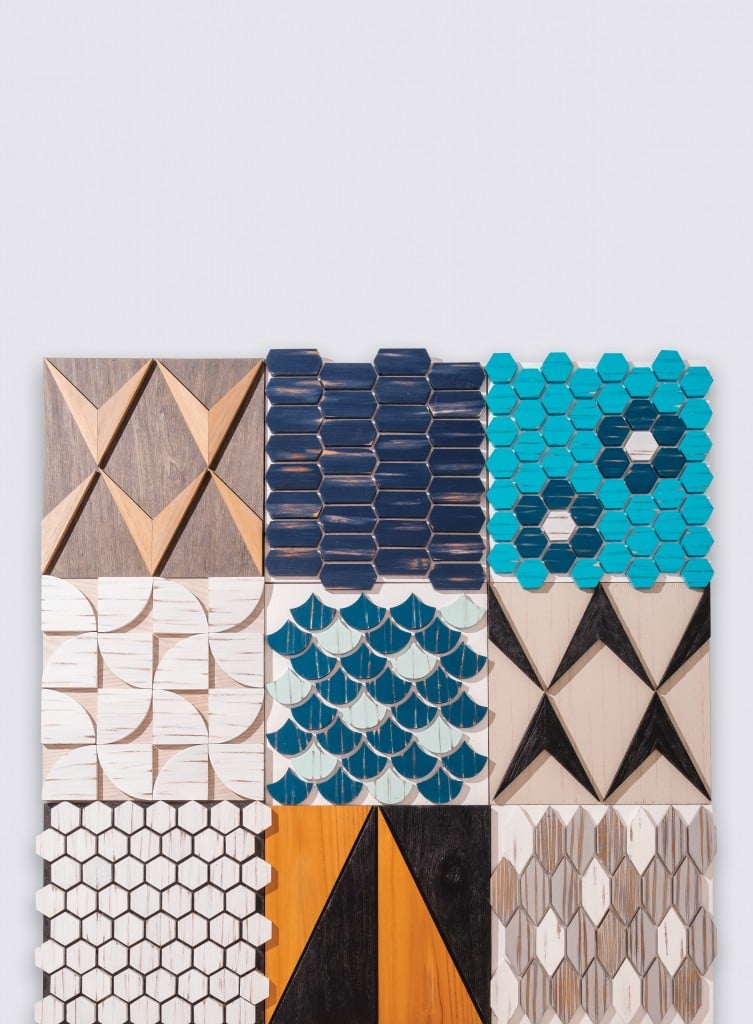 Reclaimed wood, chic stains, completely customizable: There are so many reasons to crush on locally designed Teaki Tiles. The company turns teak pulled from old buildings, bridges and docks around the world into retro-inspired tiles for floors, shower walls and backsplashes. Bella Pietra Design started carrying the line in May. Co-owner Meagan Jensen loves the natural stains while co-owner LaWanna Jensen gravitates toward the fun, vintage colors. You can select various patterns, colors, and even between a rustic or solid treatment for the perfect finish for any room. bellapietradesign.com. 
Tiles in photo, left to right, top to bottom: Hawaii in light gray No. 6 and 7; Kahoolawe; Ohana in light rustic turquoise, light rustic oceanside, light rustic white and solid white; Lani; Humu Humu; Hawaii in black oak and light rustic shiitake (teak back); Ohana in light rustic white and solid black (teak back); Lanai and Kai.