Make an Outdoor Statement by Adding a Fire Pit to Your Home
A fire pit is the drama- and comfort-infusing element your home needs.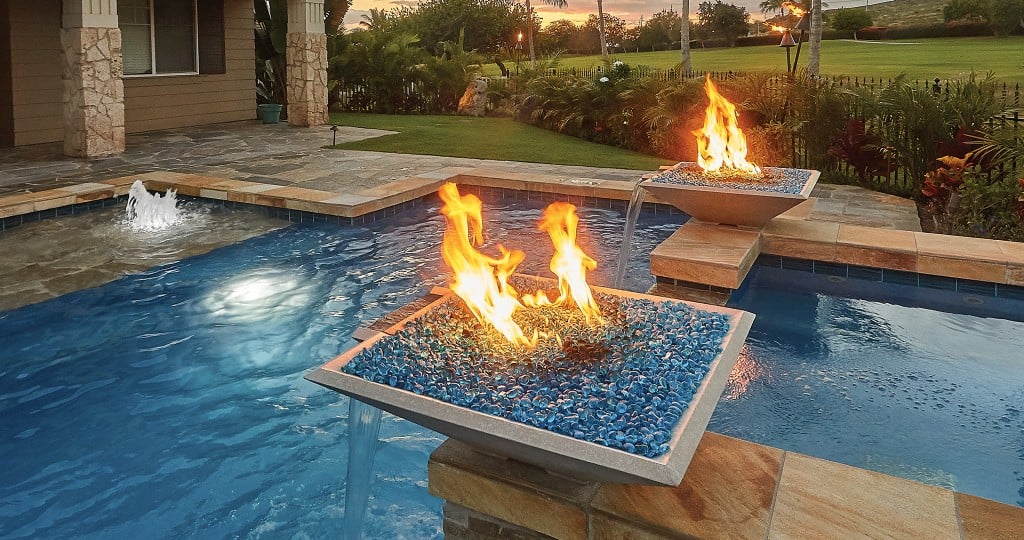 Spicing up your outdoor area means striking just the right balance between keeping things stylish while showing restraint and letting Mother Nature take center stage. One crowd-pleasing way to incorporate the elements into your design? Fire pits. With a form-meets-function appeal that will elevate your outdoor evenings and (quite literally) warm up your home, these eye-catching fixtures also come in an array of options. From elaborate stone or tile structures that are permanent additions to your deck landscape, to metal prisms just the right size for keeping chaise areas toasty, to stunning design features that flank the pool for a statement-making flourish, there's a style out there to match your space.
Gather 'Round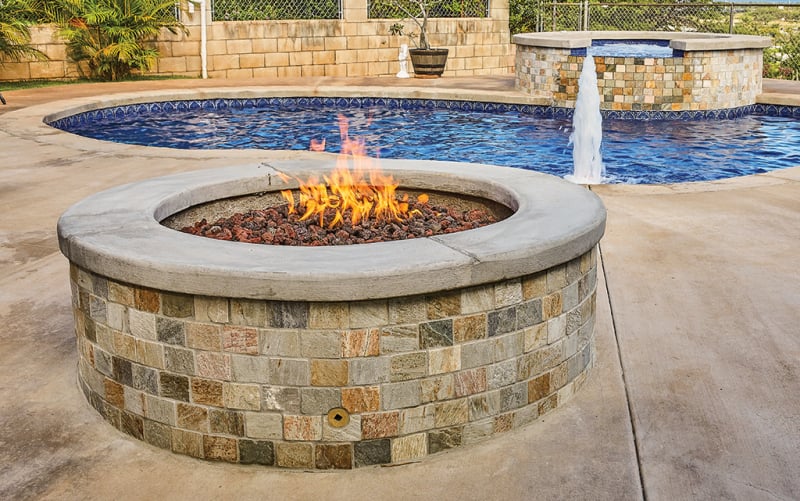 The stonework on this luxurious number from Pacific Pool & Spa matches the spa, while design-savvy placement — between pool and deck — makes for a fiery focal point during alfresco gatherings.
In Your Corner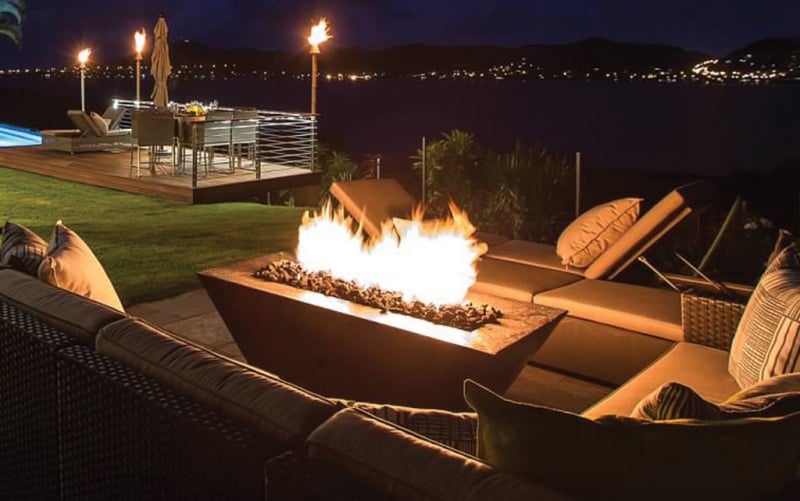 For ideal outdoor lounging, Pacific Pool & Spa drummed up more magic with this rectangular pit, which is just the right shape for nestling between couches for added coziness.
Budget-friendly Fire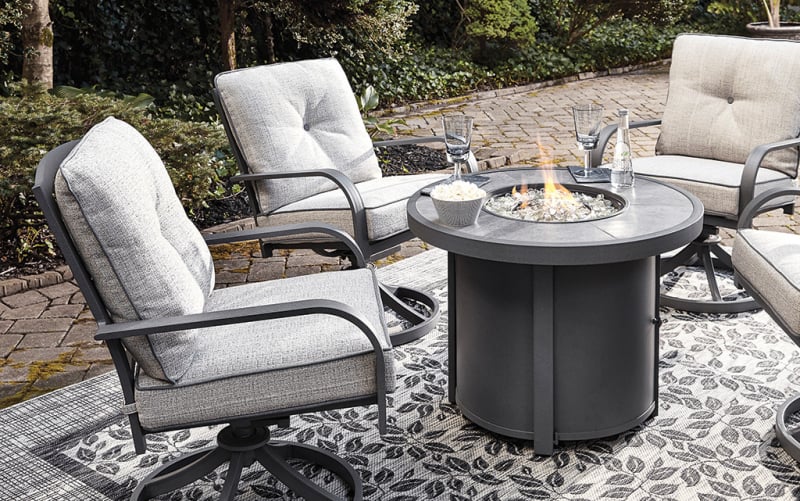 Flexibility and affordability are key with this Ashley Furniture HomeStore find. This versatile piece is under $500, plus can be dropped in (and moved around) wherever you please on your property, like any other piece of furniture.