Making an Impact
Celebrating the successes of women in the building industry.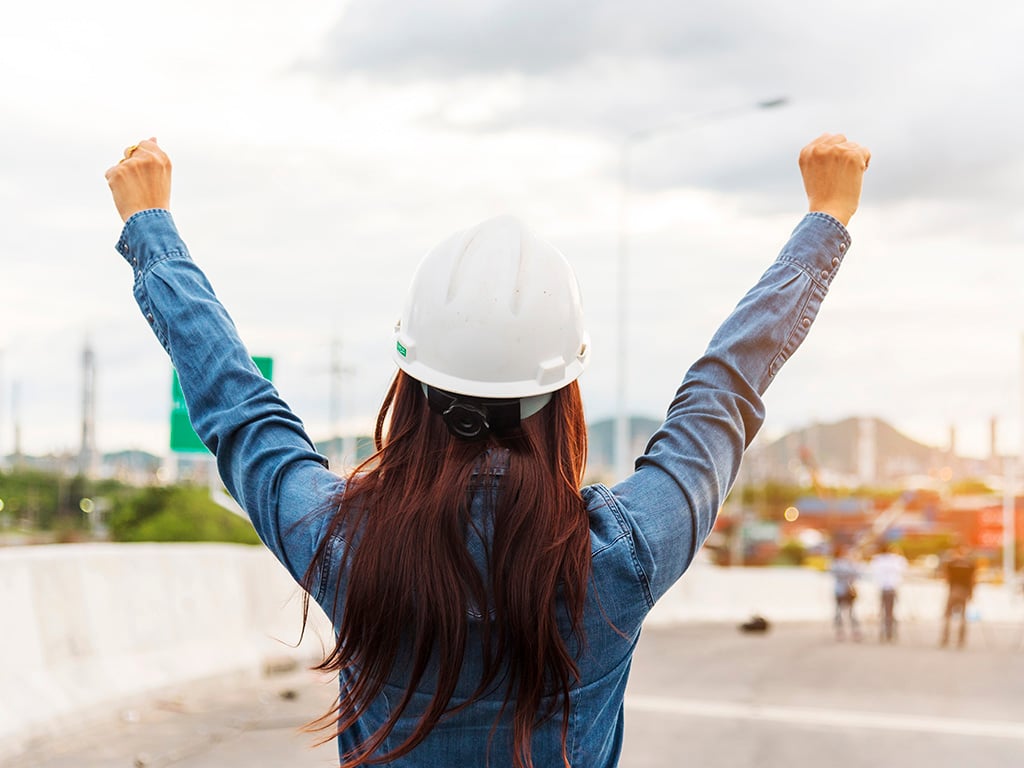 The National Association of Women in Construction started as an idea thought up by 16 women in the Fort Worth, Texas, building industry in 1953. Established as a network of support for women in a traditionally male-dominated field, the organization has since expanded with events, educational opportunities, professional training and more for its members in communities across the country.
Locally, the NAWIC Hawaii Chapter has lined up a stellar schedule of events for its 2023 Women in Construction Week, March 5-11. From informative site visits to festive pau hana gatherings, Women in Construction Week is a time of empowerment, connection and solidarity.
In honor of International Women's Day today, Mary de la Torre, NAWIC Hawaii chapter president, and Alissa Bautista, the group's vice president, share their reflections.
What were you inspired by when planning 2023 Women in Construction Week, and what do you hope participants get out of it?
Mary de la Torre: NAWIC WIC Week is inspired by women coming together and celebrating women in the construction industry. Every year we try to provide a better WIC week experience than the previous year. With our membership growing to 117 total, we knew we could utilize our members to promote and provide a successful WIC Week. … I hope WIC Week raises more of an awareness that there are "boots on the ground" women in construction. Overall, we also want to inform others of our NAWIC organization, in which our core purpose is to strengthen and amplify the success of women in the construction industry.
What are some of the key ways women have made an impact in Hawaii's home/building industries?
Alissa Bautista: Women are making waves in our Hawaii building industries by pushing the barriers of gender equality, taking initiative and utilizing our strengths such as ingenuity, knowledge and emotion to succeed in this industry.
A key way women have made an impact in the home/building industry in Hawaii is Wahine Build. Outside of NAWIC and work, many of our NAWIC members — including Mary and I — are heavily involved with Honolulu Habitat for Humanity, specifically the Wahine Build initiative.
Wahine Build started as a single build day of all women volunteers; since then it's transformed and this year we are proud to announce that this will be the first house in Honolulu Habitat's 35-year history built by all female volunteers. Over a three-month period, more than 200 women volunteers are scheduled to construct a home in Waimanalo.
What do you hope to see for women in construction in Hawaii in the future?
Mary: MORE. We need more opportunities for women to find a career in construction, whether that be a trade, construction management or subcontractors. We hope more women in the Hawaii construction industry join NAWIC as we provide education, community and advocacy for women.
Alissa: As Mary said, we want MORE! We hope to see more women on the job site. There are so many diverse career pathways, but many get lost in the stereotypical boundaries. By using our platforms, organizations, volunteer opportunities, career fairs, we can share our path to construction and hope it encourages girls and women to consider this industry as a viable career path — a career that has afforded me opportunities beyond imagination.