Making Moves
The first 30 families move into their new home at Kahauiki Village.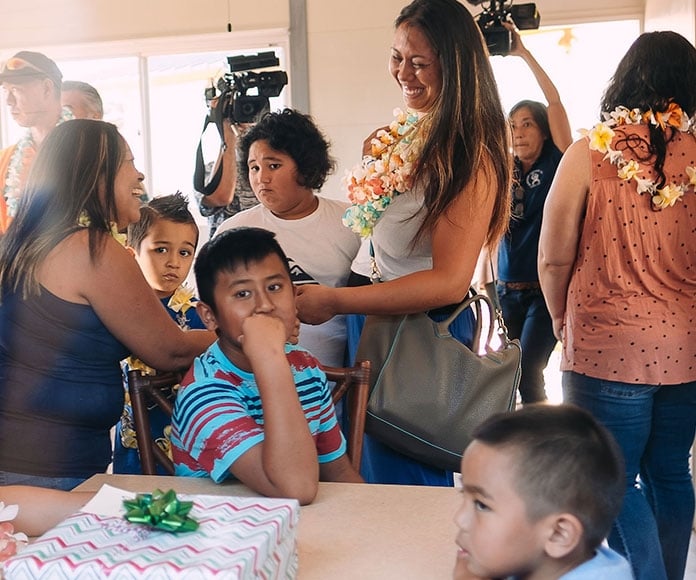 People from across the state have gathered for a momentous event – the day the first 30 families will move in to Kahauiki Village, comprising 11 percent of all homeless families living in transitional housing on Oahu. When all families have moved in, Kahauiki Village will be home to 54 percent of those families.
Walking along the paved walkways, between the immaculately built homes, it is unbelievable to imagine that the leadership team broke ground just 6 months ago – the site then barren with dirt and weeds. "I feel really happy for all of the people who've made a contribution to this project," says Duane Kurisu, organizer and visionary of Kahauiki Village. "There are people who have spent 7 days a week working on this project for months."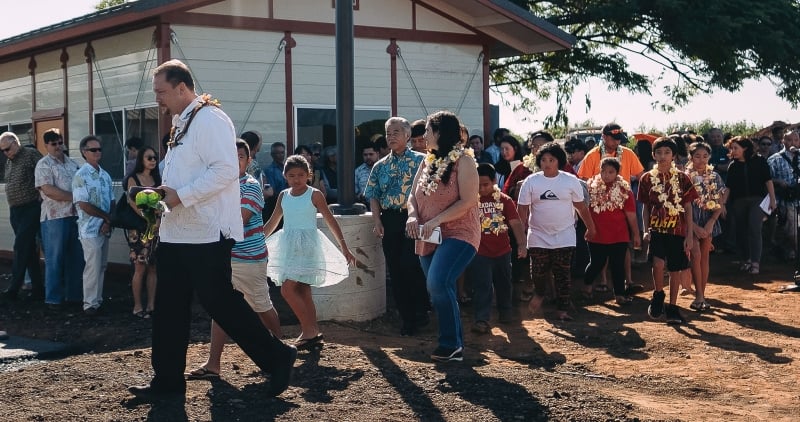 Both private and public sectors worked together for this rare and incredible opportunity. With leaders, volunteers and politicians doing everything in their power to pave the way for progress, Kahauiki Village has become something greater than itself.
"You know, building the homes is probably only half the battle. The biggest thing is actually making sure this becomes a true community, a community of sharing with values," Kurisu says as he looks around the site. And such is true for more than just the residents of the Village, it resonates with public and private entities alike, demonstrating the amazing possibilities that are realized when a community comes together.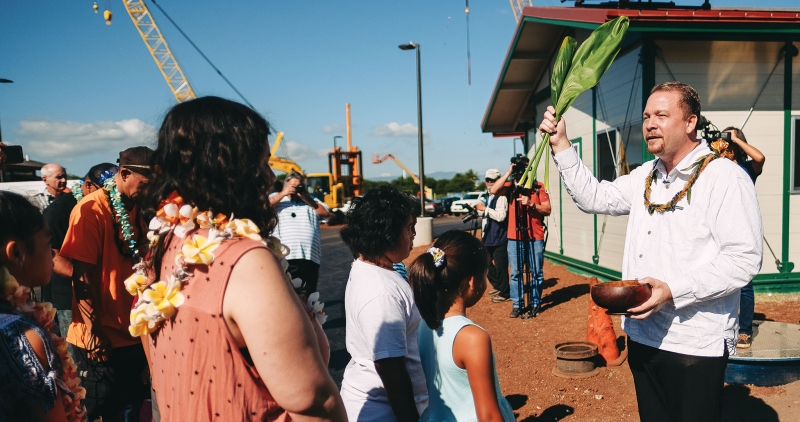 At 10 a.m., the official ceremony began, welcoming the new families and thanking all who made this possible. Elation, awe and wonder washed over the audience, tears welling up and smiles stretched wide as everyone listened intently to each and every speaker, ranging from children and parents to leaders and politicians.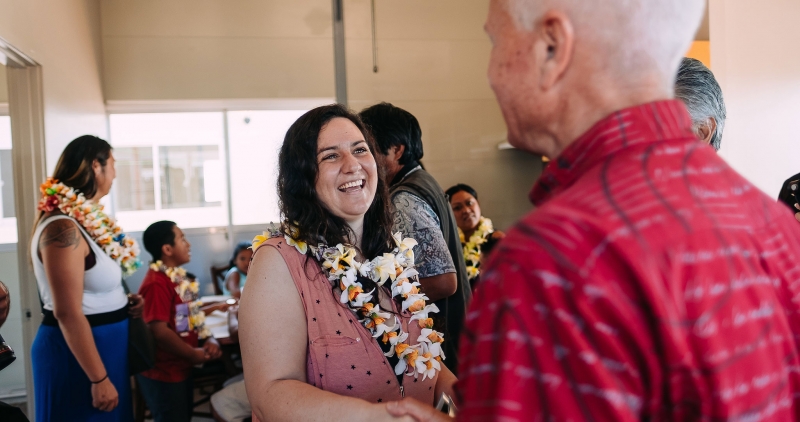 "Without this opportunity, my son and I would probably be back on the streets," said Kaimbrea Vance, who is among the first residents of Kahauiki Village. "I have goals for a better career, to save money and to give my son a fair chance at life. And living here will give us that opportunity," she continued, holding back tears.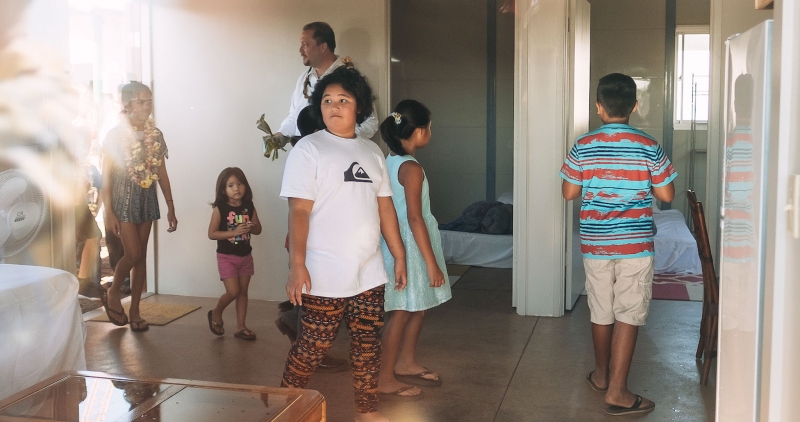 "This is what it's all about, it is the families. That's why we're doing it," says Mel Kaneshige, one of the key project developers of Kahauiki Village.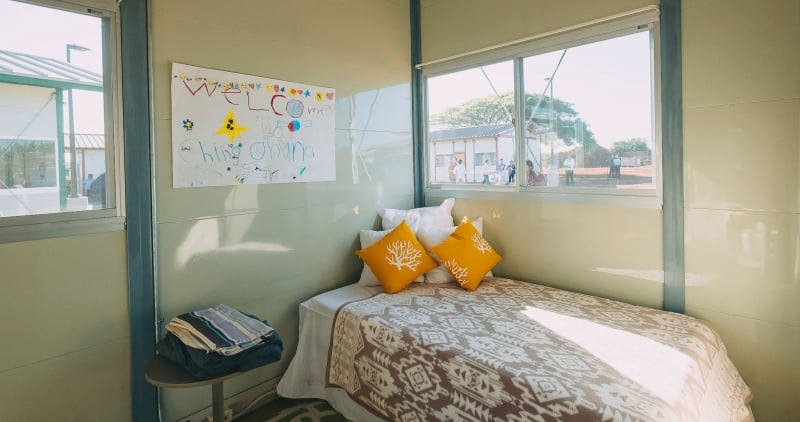 A blessing for each unit was performed, as the families walked into their new houses, knowing that this will be a place they get to call home for a long time. In his closing words, Kurisu addressed the families of Kahauiki Village: "We say to you from all of our hearts, e komo mai." The address not only welcomes them into a new home, but into a renewed life of opportunity.
For more information about Kahauiki Village, and to learn about the building of this innovative community, take a look at our special section.