Making Your Home Multi-Generational
Thinking it through and paying it off.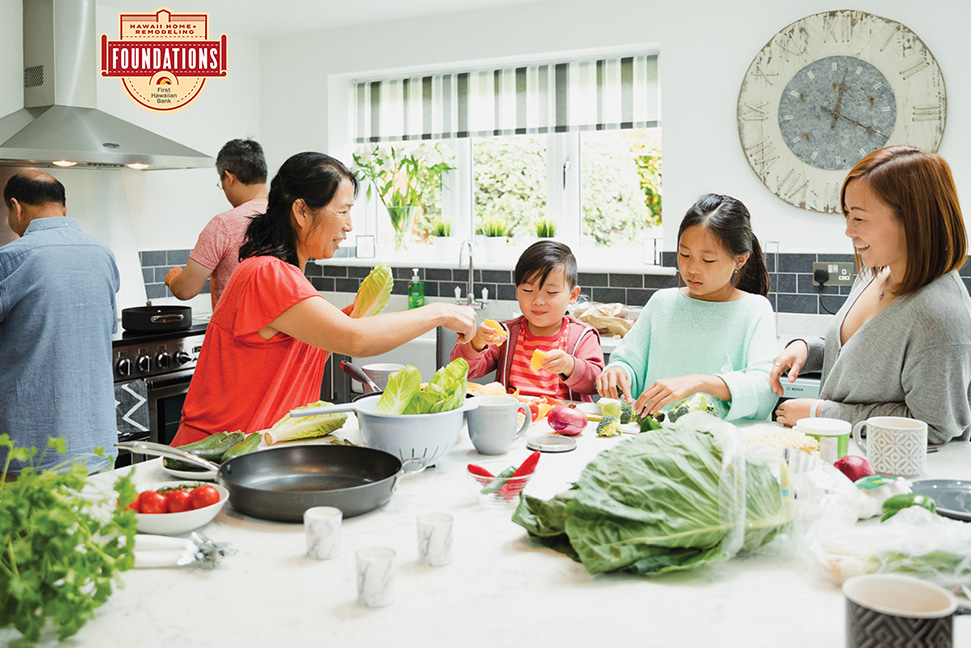 Change can sneak up fast, and that means rethinking your—and your family's—future. As new generations are welcomed into the fold, and older generations start needing more care, space becomes key. But, how to make your home work for your family's next chapter—financially, and practically?
Converting
Kids back from college? Less mobile parents moving in? Sometimes, the smallest fixes are the best: expanding your kitchen for extended family, and adding another bedroom to your house, for instance. Or tweaking an existing room to have a separate outdoor entrance that's accessible for kupuna, or away from prying eyes for private young adults.
Ohana units
These can be renovated existing spaces, or new additions equipped with bathrooms, kitchenettes and separate entrances. They're ideal for families looking for privacy: adult kids coming home after a career on the Mainland, say, or more mobile parents who want to preserve some of their independence.
Accessory dwelling units (ADU)
These full homes are totally separate units, great for new parents who want to give their kids a multigenerational upbringing by moving onto their own parents' property. The unit can be made-to-order to their needs, with amenities such as handicapped-accessible showers, or special security systems.
Whatever you decide, a home equity line of credit (HELOC) can help. Using your home as collateral, you can take advantage of the equity in your property today to re-imagine it for your tomorrow. With rates lower than most types of other loans, you'll have the peace of mind knowing that you're getting the most out of your home. Talk to a personal banker at First Hawaiian Bank to get started today.
For more information, visit any First Hawaiian Bank branch or go to FHB.com.