Brand-New Home Gets a Mod Makeover
A contemporary new build in Kaneohe is redecorated with modern furniture from INspiration Interiors.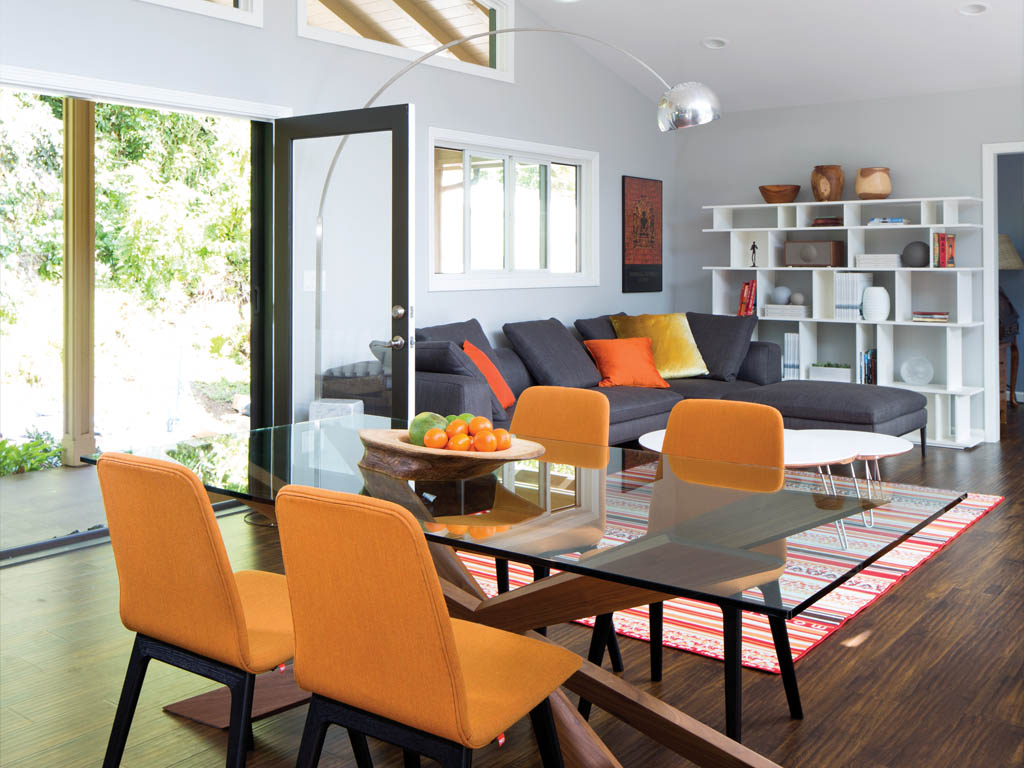 Located on two acres in Kaneohe with a mountain stream, a backyard forest of flora and fauna, and unobstructed views of the Koolau mountain range, homeowners Pat and Luther Munoz agreed this is where they wanted to build their dream home. "It was a vacant lot of land in the middle of Kaneohe; it is nice to get this much space and still be in close proximity to everything," says Nick Tang of Koolau Builders, who built the couple's brand new home from the ground up.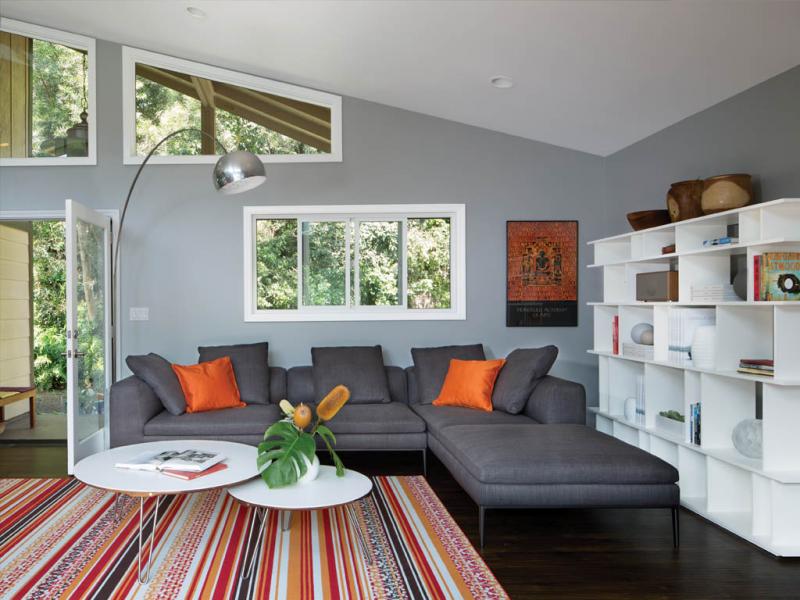 "We had to do a complete excavation with a new foundation, new basement, and even a new plumbing system and septic tank," says Tang. The end result is a home that blends in with the natural surroundings, yet has a contemporary interior, with vaulted ceilings, expansive windows and spacious rooms that bring in an abundance of natural light. "The architect started with a Balinese style with two separate structures and then it morphed into something a little more contemporary and more fitting with Hawaii," says Tang.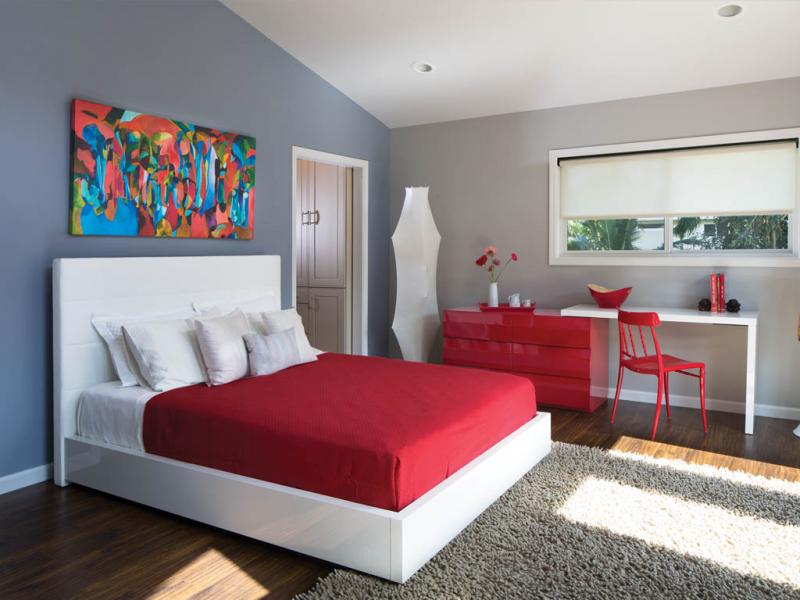 The home is situated on the lot to make the most of the location with an open layout. "Every room has a view, so if you are looking through the windows you can see the top of the mountains from any part of this house — the den, the kitchen, the living room — so that's pretty neat. The homeowners chose the color palette, including soft gray paint and white trim to complement the clean look. "We are really happy with the colors; it's really fun to put those colors up rather than just plain white," says Tang.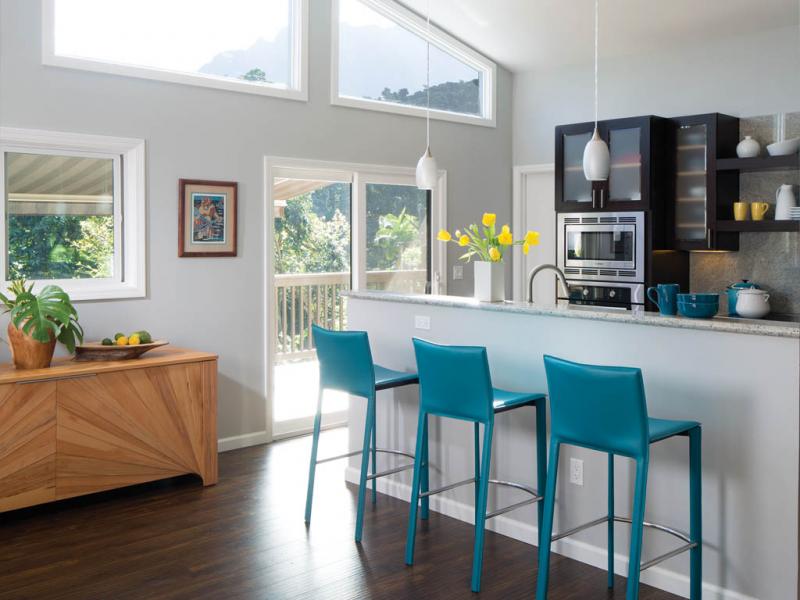 The Munoz family has since moved in, bringing their existing furniture with them to decorate, including pieces from INspiration Interiors purchased more than 15 years ago. Hawaii Home + Remodeling partnered with Koolau Builders and INspiration to give four rooms in their home a complete floor-to-ceiling makeover, creating an exciting transformation which gives the homeowners an updated look to complement their new contemporary home.