Monthly Maintenance
With routine upkeep, your home can stay in tip-top shape.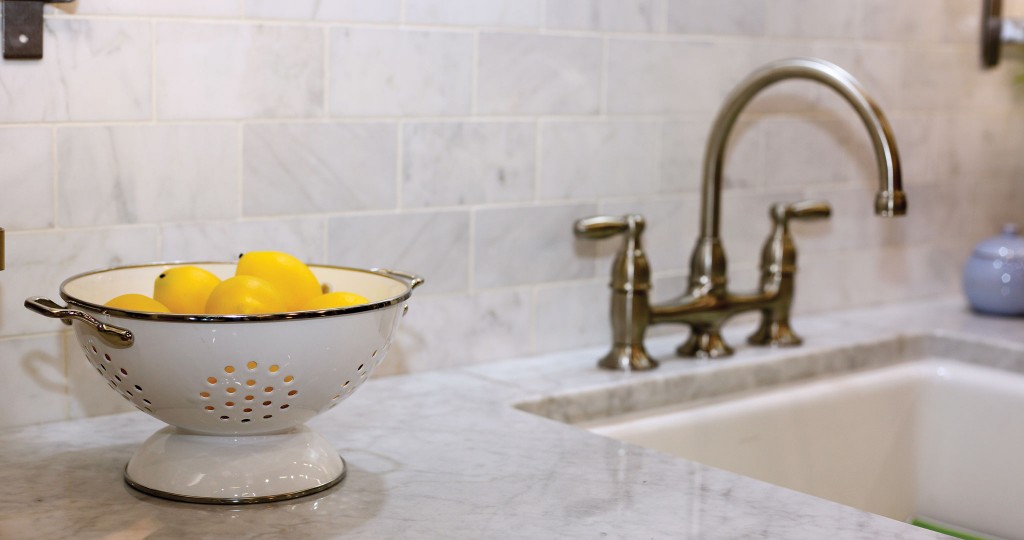 For most people, a home is the largest investment they'll ever make. That's why it's important to protect its value with regular home maintenance to prevent expensive repairs down the road. If you're a first-time homeowner, it can be a daunting list. Here are a few tips to help you get started.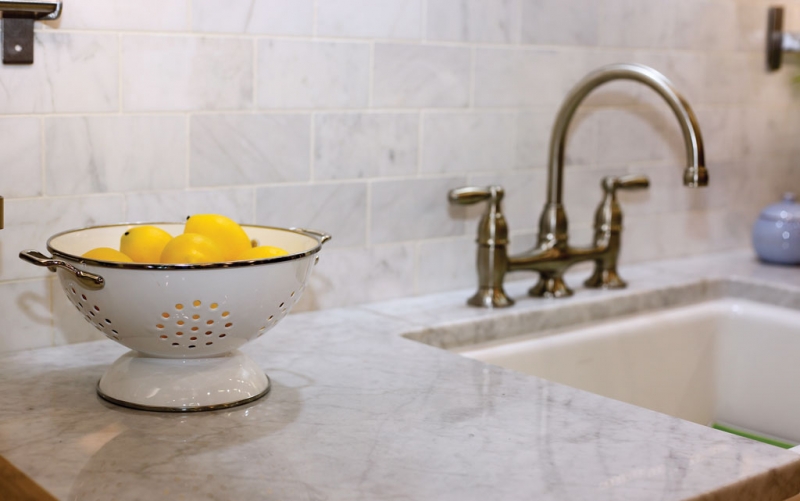 Seal Appeal
Stone countertops are both durable and beautiful, making them a solid choice for kitchens and baths. It's important to protect that investment with regular resealing. "If you don't reseal, you run the risk of staining the countertop," says Haunani Jones of Todd Branson Stoneworks, which seals each countertop upon original installation.
To provide long-term protection for your countertop, it's important to reseal it every so often, depending on the type of stone. The good news is you can do it without the help of a professional. Jones has a simple test you can do on your own. "When you spill something and it disappears before you can wipe it up, then it's time," says Jones. "It means the liquid is getting right into the stone and the sealant is no longer doing its job."
To reseal, clean the countertop thoroughly, apply the sealer, saturating the surface with the product, let the countertop dry for 24 to 48 hours and then remove any excess sealer.
To maintain the seal, Jones recommends using Miracle Seal 511 on a weekly basis. "It's a cleaner and a sealer, all in one," Jones says. "Every time you spray your counter and clean, it reactivates your seal and keeps it nice and tight."
---
Green Tip of the Month
In an effort to conserve water, bring your tunes into the bathroom and time yourself by how many songs play while you're showering. Try to get your time down to a single song. (No fair, cheating with "Bohemian Rhapsody.") Some of our favorites include: "Respect" by Aretha Franklin; "Don't Stop Believin'" by Journey; "Girl on Fire" by Alicia Keys and "Livin' on a Prayer" by Bon Jovi. Pity our poor neighbors.
Source: epa.gov/watersense
---
Disinfect kitchen sink. (Monthly)
According to a study by WebMD, the kitchen sink is actually dirtier than a toilet seat. Food particles left in the sink can be a breeding ground for illness-causing bacteria. Yikes. Set a reminder and take the time to disinfect your sink.
Sharpen knives. (Every one to two weeks depending on use)
Start by soaking the whetstone, or sharpening stone, for at least 10 minutes in water. Place the stone on a towel with the coarse side up. Hold the knife firmly at a 25-degree angle and slide it across the stone. Do about six to 12 strokes per side. Repeat on the fine grit side. Wipe clean.
Clean bathroom fans. (Annually)
Remove the grille and clean it thoroughly. (If you've never done this before, you might be shocked at how dirty it is.) The housing interior and fan should also be wiped down.
---
QUICK TIP
Knives need their own space. Consider moving knives to an in-drawer tray. Knife blocks and magnetic strips are also sharp options.