Navigating Hidden Costs When Building a Home, Addition or Renovation
Graham Builders offers guidance for your next project.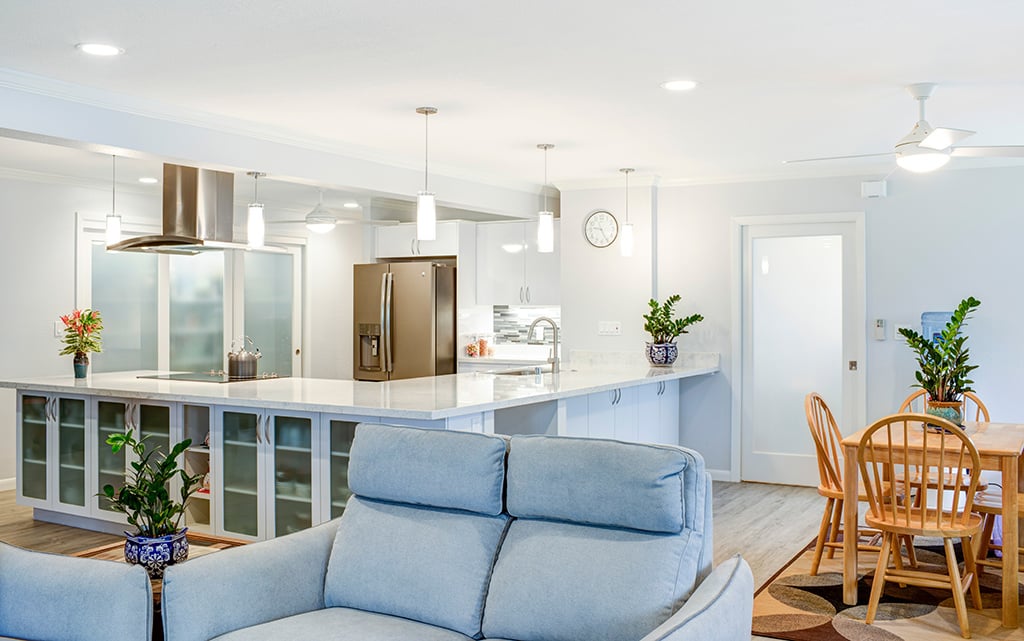 At Graham Builders, customer service goes beyond beautifully completed builds and renovations. The Graham Builders ohana provides thoughtful guidance throughout each project, supporting clients on the path to the home of their dreams.
It's important for homeowners to account for all potential costs of a new build, addition or renovation before diving in — especially hidden costs that may catch clients off-guard. Here are exclusive insights from Graham Builders to help you navigate your next project.
Permitting and Fees
Tip: Ask your builder for a list of pre-construction fees. Experienced builders know these costs and can provide a rough total estimate.
Obtaining the necessary permits and paying fees for design, engineering, surveys and utilities can add up quickly. Prior to any design or construction, Graham Builders provides homeowners with a detailed list of fees — relative to the scope of work — that the homeowner will incur.
Rental Property
Tip: Let your contractor know what your temporary living accommodations will be for the duration of your build or remodel. If it's not feasible to stay in your home, start looking for a rental property at least 6 months before construction and obtain a project schedule to determine the lease term.
Graham Builders works with realtors who can assist clients with finding rental properties. Some homeowners opt to stay in their home during a major remodel without realizing the challenges this can bring. A work-around usually involves remodeling one space at a time, but this is usually not ideal and will add to your contractor's cost.
Site Work and Blue Rock Excavation
Tip: Obtain a soils report. This guides the contractor and engineer in determining the presence of blue rock, as well as the appropriate amount of excavation and backfill needed. Set aside an allowance to cover blue rock removal; ask your contractor for similar past experiences and costs.
Before construction can begin on your property, the land must be prepared. This may include major excavation, grading and utility connection. Graham Builders considers the topography, site location and design layout to determine project requirements. These costs are communicated to homeowner and accounted in total budget.
Hidden Defects
Tip: For unexpected repairs, set aside a contingency fund separate from your total construction budget.
Unseen water damage, termite damage, antiquated electrical systems and plumbing problems may be revealed during construction. These repairs require the additional costs of trade specialists. Graham Builders assesses the age and existing condition of each home and advises clients of an appropriate allowance to reserve for extenuating circumstances.
Landscaping and Outdoor Living
Tip: Plan early and determine your landscaping goals with a landscape architect or DIY layout. Quantify the time and money needed to do it yourself or get an estimate from a landscape contractor before starting design and construction.
Once a new home build or remodel is complete, homeowners often want to add landscaping and outdoor living areas. Graham Builders can configure home design layouts to accommodate requested landscaping.
Financing
Tip: Work with a mortgage broker who will provide multiple lending options.
Obtaining financing for a new construction project often comes with closing costs, origination fees, appraisal fees and more. To ensure that you find the fiscal options best fit for your needs, Graham Builders works with mortgage brokers who can offer various financing options for clients.
For more information on Graham Builders, call (808) 593-2808 or visit grahambuilders.com.