New Homebuyers Should Enlist Help Along the Way
Realtors at List Sotheby's International Realty offer their expertise.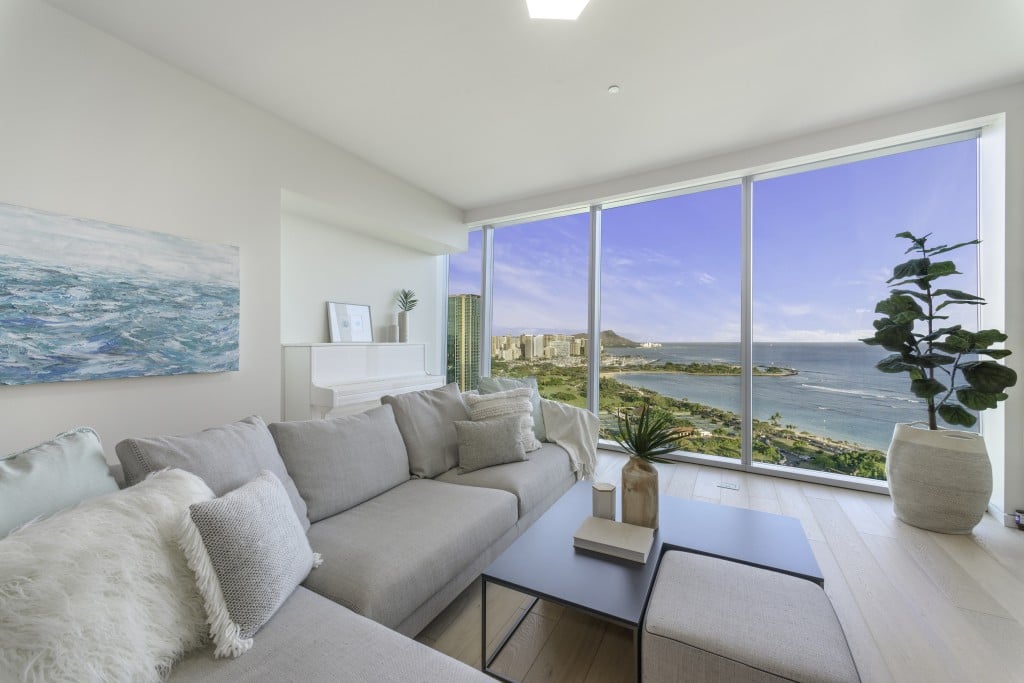 Purchasing a home can be both exciting and daunting. Maybe you've been searching for a new one for a while, or you've just started to look. Either way, it's important to work with people whose interests and goals align with yours.
Experts at List Sotheby's International Realty offer advice to prepare you for the homebuying process.
"If you've not owned property for the last 36 months you could qualify as a first-time homeowner," says Curtis J. Jackson, broker and Realtor at List Sotheby's International Realty. "Lenders are offering first-time homebuyers incentives."
Jackson advises asking yourself these important questions before buying: Do I have a reliable income? Do I have a reasonable credit history? Do I have money saved up for a down payment and closing costs?
Aileen Rodriguez-Chizer, Realtor and Broker-in-Charge at List Sotheby's International Realty, adds that potential homebuyers should do what they can to improve their chances of being pre-approved. She recommends knowing what is going on with the market or having a real estate professional provide guidance on competition and bidding wars.
The homebuying process begins with understanding how big of a commitment it is and knowing what to expect. "Enlisting the help of a knowledgeable List Sotheby's International Realty Realtor who understands your needs can help you navigate the homebuying process and connect you with listings within your price range and help negotiate the terms and purchase price," explains Jackson.
"Start off by doing your research," he adds. "Check your lender requirements, make a list of documents needed and check various mortgage options." It's also imperative for homebuyers to use all their resources, and to consider factors such as what type of home will meet their needs and what area they'd like to live in. "Find out what you can afford," says Jackson. "Get pre-approved or pre-qualified."
Rodriguez-Chizer advises that prospective homebuyers build a team to help them along the way. "In addition to having an experienced and knowledgeable Realtor on your side, you need to have other trusted experts along the way," she says. This includes finding the right lender and learning what you can afford based on interest rates, your income and more.
"Once you get comfortable with your numbers and know what to pay monthly, go house-hunting," she adds. "Explore neighborhoods, home types, and determine your must-haves. Know that you won't always find 100% of it, but you have to start somewhere and build up from there."
Purchasing a home in Hawaii is a unique process and a dream come true for many. "Hawaii fee simple versus leasehold property buying options can be difficult for those who may not be familiar with the terms," says Jackson. "But a seasoned real estate adviser will be able to help you determine the best option for you based on your real estate goals.
"List Sotheby's International Realty represents the perfect marriage of local roots and global reach," he adds. "We provide luxury service to first-time homebuyers, and we understand the needs of the kupuna community selling property and seeking senior living options."
Says Rodriguez-Chizer: "We pride ourselves in offering our clients more than exceptional service. We understand that Hawaii is a unique and special place, and each property — like each client we have — is expertly handled."
For more information, visit https://listsothebysrealty.com/.
Curtis J. Jackson, Realtor ®, HI License RB-22974, 291-4404, curtis.jackson@sothebysrealty.com. Find his agent profile page here.
Aileen Rodriguez-Chizer, Realtor ®, Broker-in-Charge, HI License RB-18800, 348-1782, archizer@listsir.com. Find her agent profile page here.