New Homes Coming to Ala Moana
Azure Ala Moana condos and apartments will offer new luxury living in town.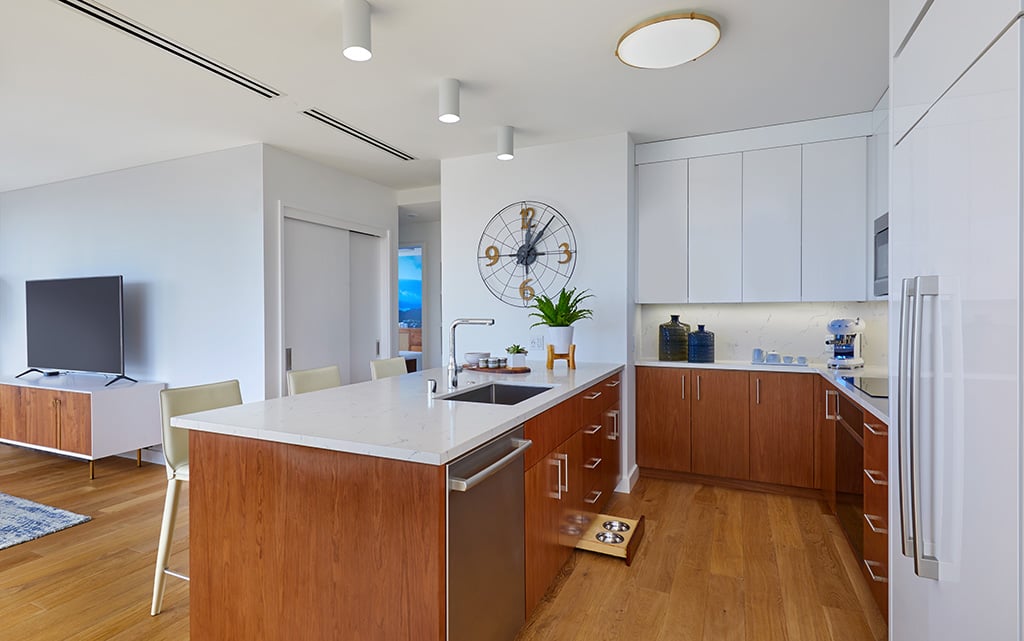 At the heart of Honolulu lies the hustle and bustle of Keeaumoku— a neighborhood bursting with excitement and opportunity. This Ala Moana area is known for its amazing restaurants and close proximity to other neighborhoods, such as Waikiki, Kakaako and Chinatown. It is the epicenter of the metropolitan lifestyle for locals.
Located on the corner of Keeaumoku Street and Makaloa Boulevard, Azure Ala Moana will bring contemporary design to this thriving neighborhood. This new building offers a collection of carefully designed one-, two- and three-bedroom condominiums, allowing families the convenience and luxury of living in town. There are currently still units available for rent and purchase — but they're going quickly.
"There are so many great aspects to this neighborhood and what we're seeing is a resurgence in the Kapiolani corridor," says Rick Stack, executive vice president of ProsPac Holdings Group, the developer behind Azure Ala Moana.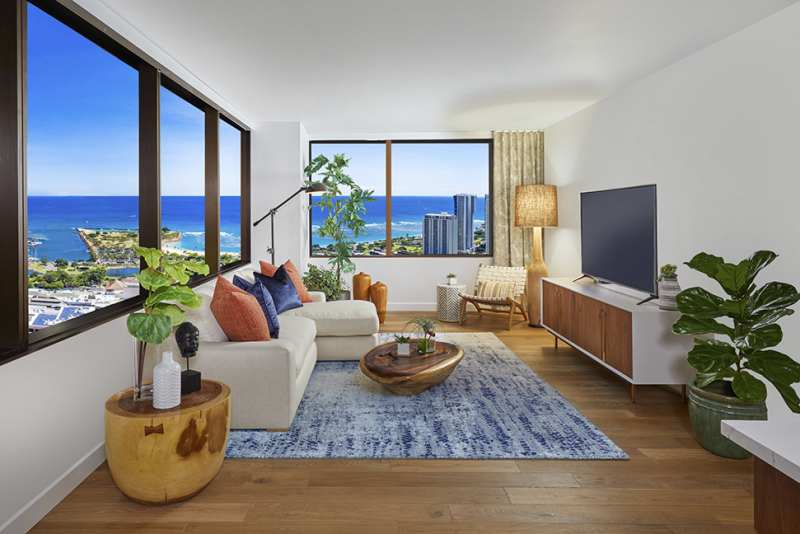 Moving away from the trend of condos with microunits, Azure Ala Moana will have generous-sized living rooms and bedrooms, appealing to families who want to live in town without feeling cramped. "Our goal is to give buyers livable spaces. Over the last five years, condominium units have gotten smaller and we want to reverse this," says Stack.
The building features sustainable technology throughout, with expansive low-e glass windows, LED lighting and energy-efficient appliances. Its location also allows for multi-modal transportation.
The building will feature a variety of amenities, including a pool and spa, barbecue pavilions, a movie theater and dog park. Azure Ala Moana will also have four guest suites so visitors can stay over while having their own space. Residents can rent out the suites for their visitors — like a built-in hotel room.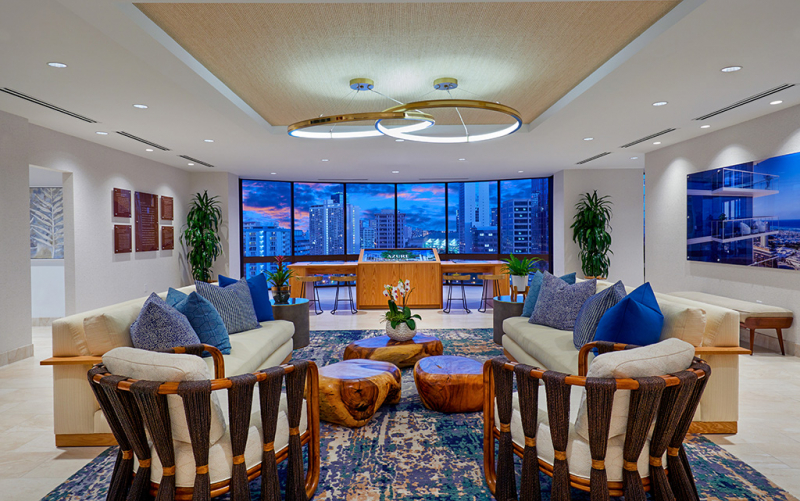 Learn more about Azure Ala Moana by visiting its website. Due to the COVID-19 pandemic, the Azure Ala Moana Sales Gallery is temporarily closed, but interested homebuyers can schedule a virtual appointment by calling 808-517-6708 or visiting the website.