New Solar Programs Provide Customers with Options to Fit Lifestyle
Hawaiian Electric offers residents incentives to install rooftop solar and energy storage systems to cover additional energy usage.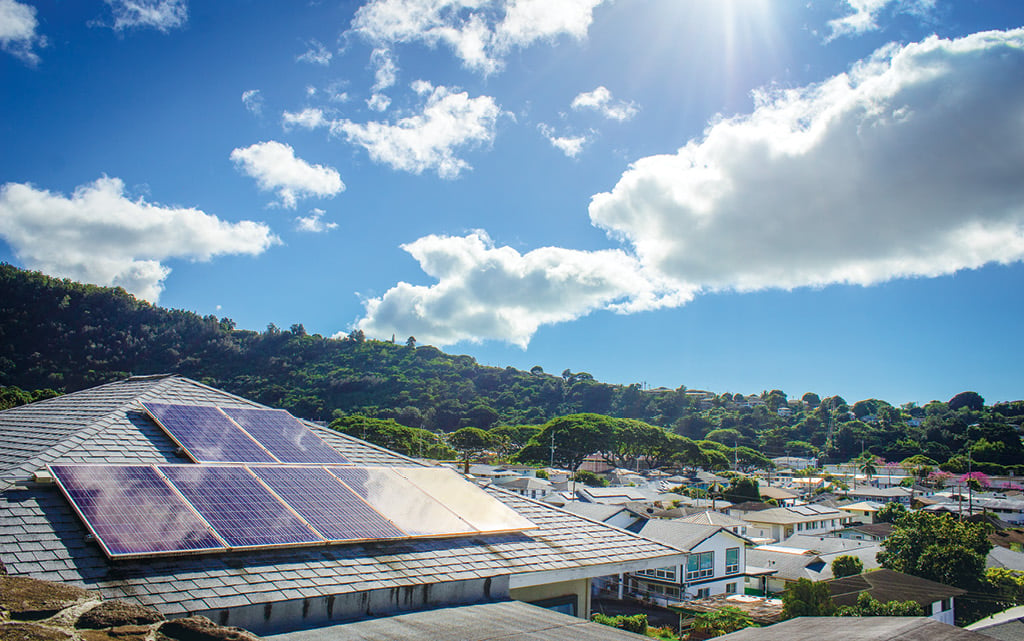 Hawaiian Electric is adding a specialized solar energy program for residents who helped propel the number of solar energy systems in the state to a record level.
Through its various programs, the state's largest electric utility offers incentives for residents to install rooftop solar and energy storage systems at home.
Hawaiian Electric's most popular program, Net Energy Metering, offered participants the full retail rate for the excess energy their systems produced. During its time, the program led to the installation of nearly 60,000 solar energy systems. Those systems make up the majority of the roughly 80,000 solar energy systems installed across the electric utility's territories.
This solar boom occurred before energy storage technology was popular, leading to a substantial amount of solar energy on the islands' grids during daylight hours.
The newest, Net Energy Metering Plus, is available only to the customers currently enrolled in NEM.
"NEM was a very popular program for us but it closed in 2015," says Kaiulani "Lani" Shinsato, distributed energy resources director at Hawaiian Electric. "We heard from many of the solar industry folks that there was a lot of demand for NEM customers to add to their systems and we worked with the industry over many months to develop requirements for the new program."
NEM Plus allows NEM customers to install new panels, battery storage or a combination of both to cover additional load such as electric vehicles or central air conditioning. Their NEM agreement remains in place; however, the additional equipment is not allowed to export to the grid.
"Customers wanted to add to their system so this was to help balance it out," Shinsato says. "This was a fair way to allow them to add on."
Another program, Customer Grid-Supply Plus, offers residents annual credits for the energy their solar systems export to the electric grid throughout the day, but the program requires solar owners to use equipment that allows the utility to manage the system's output in the event of a major grid event/emergency.
Learn more at www.hawaiianelectric.com.