No Time to Waste with These Local Eco Products
Eco-friendly home and beauty items from Protea Zero Waste.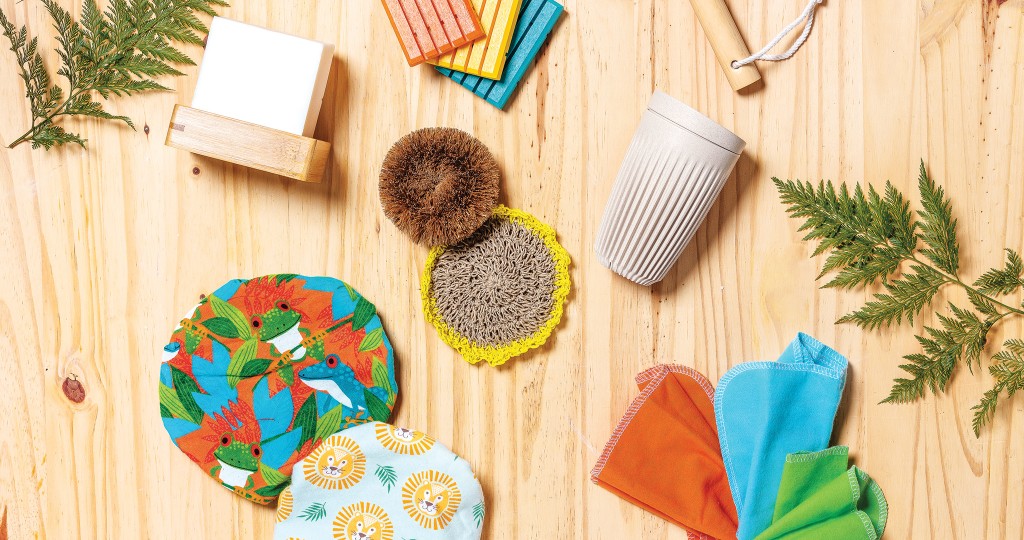 If 2021 is the year for going green, welcome Protea Zero Waste. The new Kailua shop stocks its chic shelves with eco-friendly home and beauty products and features a refillable bar boasting everything from house and glass cleaners to pet shampoo by the ounce. Here are some of our favorite finds.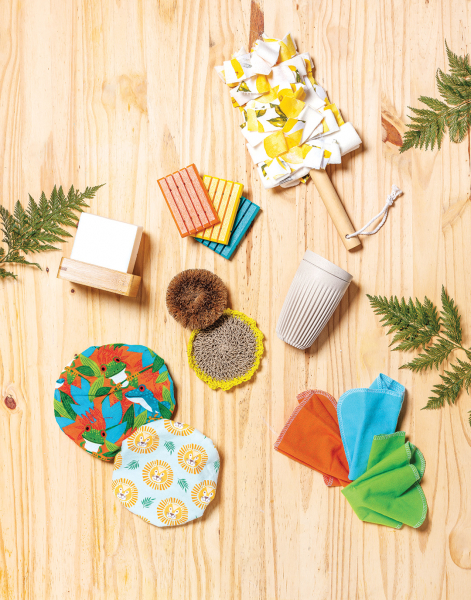 Clockwise from top: Marley's Monsters Washable Duster, $32; Huskee Coffee Cup, $22; Marley's Monsters Unpaper Towels, $16 for set of six; Hemp Dish Scrubby in yellow, $10; Eco Coconut Scourer, $8 for two; Marley's Monsters Drawstring Bowl and Plate Covers, $12-$16 each; No Tox Life Vegan Dish Block, $30; Bamboo Soap Shelf, $8; Eco Soap Dishes, $12 each. Protea Zero Waste; 35 Kainehe St., Kailua, Oahu; 744-0184; proteazerowaste.com.