Noho Home's New Designs are Inspired by Nature and Culture
As a Native Hawaiian textile designer, Jalene Kanani Bell has a unique aesthetic.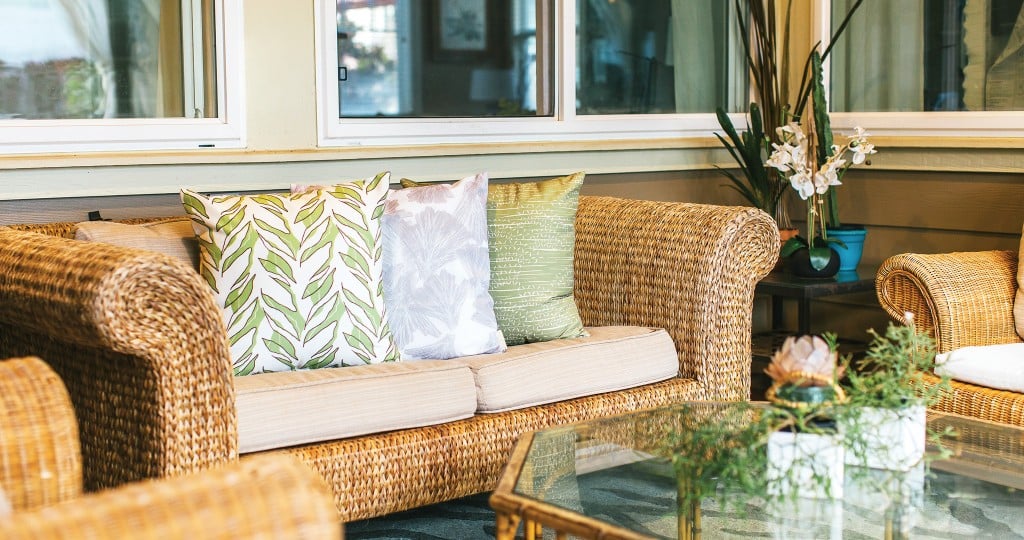 As a Native Hawaiian textile designer, Jalene Kanani Bell's relationship to Hawaii and Hawaiian culture has been the foundation of her design aesthetic. For more than a decade she has been licensing designs to international textile manufacturers, creating stylish carpet, fabric and wood elements for large-scale projects in high-end residences, corporate offices and luxury hotels. But as her passion grew, so too did her desire to increase its accessibility. Parlaying her industry experience with a love for design, she established Noho Home and debuted her first collection of luxury home goods in 2019, including shower curtains, drapery and bedding.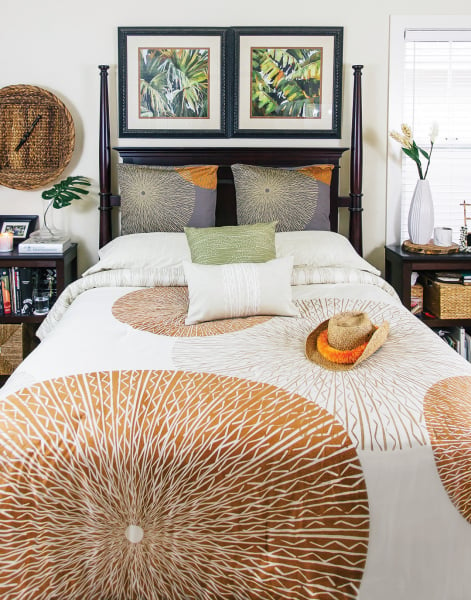 Inspired by nature and Bell's cultural heritage, the collection is distinguished by its luxurious style in durable performance textiles. Noho Home reimagines the tropical décor aesthetic, offering bold prints in elegant, serene hues that blend seamlessly into any home space. To Bell, home is not limited to the structure of a dwelling, but the feeling of comfort and safety it evokes. This sentiment is reflected in the company's namesake, "noho," which in Hawaiian language means to dwell, to come from or to be. As such, she strives to create sophisticated pieces that cultivate a sense of home and are rooted in cultural sensibility. She utilizes her unique Hawaiian lens as she creates, seeking profound symbolism and a balance of Ku and Hina (masculine and feminine) in all of her designs. "I hope these pieces are tools that people can use to express their connection to Hawaii, the outdoors and their childhood," she shares.
Recently announced as one of 10 local businesses in the third cohort of Mana Up, a Hawaii-based initiative focused on local business growth and worldwide marketing, Noho Home hopes to elevate the native Hawaiian artistic community on a global platform. "I want to offer pieces that cultivate a sense of pride and resonate with people because of the culture and stories behind them," she explains. With pieces that evoke the warmth of her island upbringing, Hawaii's unparalleled beauty is sure to find its place in the comfort of every home.
To learn more about Noho Home and order products, visit www.nohohomehawaii.com.