On Tropic
Homeowner tailors her new yard to fit her own tastes.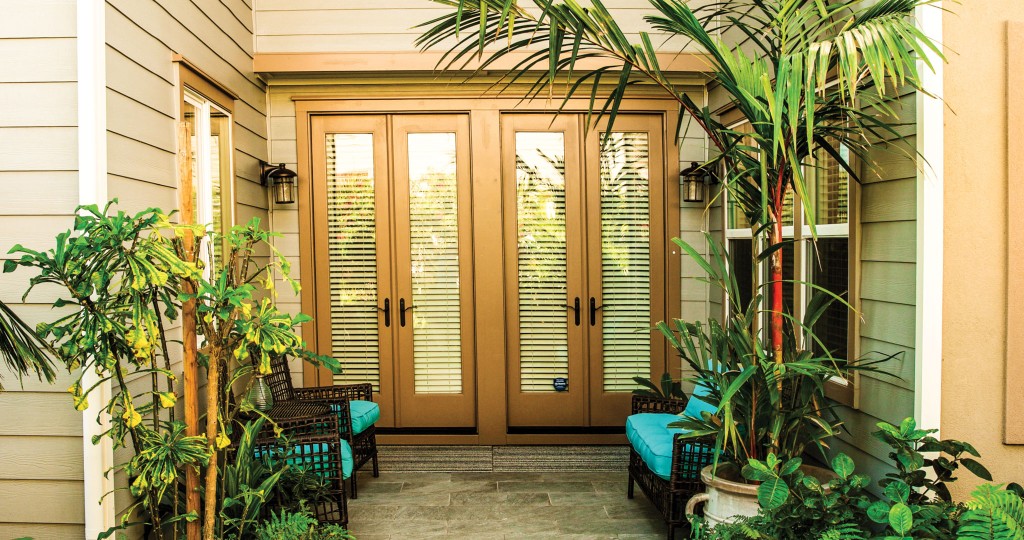 As a Navy officer, Linda Niemeyer is used to moving — three times in the past 10 years. Still, no matter where she lives, one thing remains constant about her homes — a first-class yard. "I've always believed your yard should fit your personality," she says. "It's important to take the time to make it your own. If you don't know what to do, hire someone who does. It's money well spent."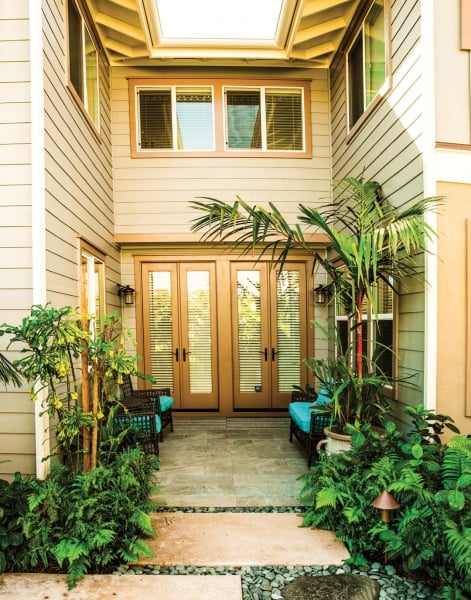 For her home in Ewa Beach, Niemeyer reached out to landscape architect Lynn Boyer, whose company — Greg Boyer Landscape Corp. — has designed the landscapes for two of Niemeyer's previous homes. "I wasn't satisfied with the landscaping from the moment I moved in," says Niemeyer. "I knew there was so much more potential. People say living in Ewa Beach is like living in a suburb of San Diego and that's what it looked like. I wanted something much more tropical."
Boyer says privacy was a primary concern in this first phase of landscaping. "With the houses being so close together and the even greater challenge of some being two stories — views, privacy and eliminating the neighbors' rooflines became the most important issues," Boyer says. "While in the design process, we make sure to look out every window of the client's home so we can see what they see. We photograph those views so we can study the challenge. You can screen out some of the homes with taller palms. You can also add interest in the yard itself, so your eyes go to the exotic red-trunked palm, garden art, ceramic pots, etc."
Niemeyer agrees. "I didn't want to see so much of my neighbors' houses," Niemeyer says. "All the garages have lights, so you're sitting out here on your lanai at night and there are these lights shining at you."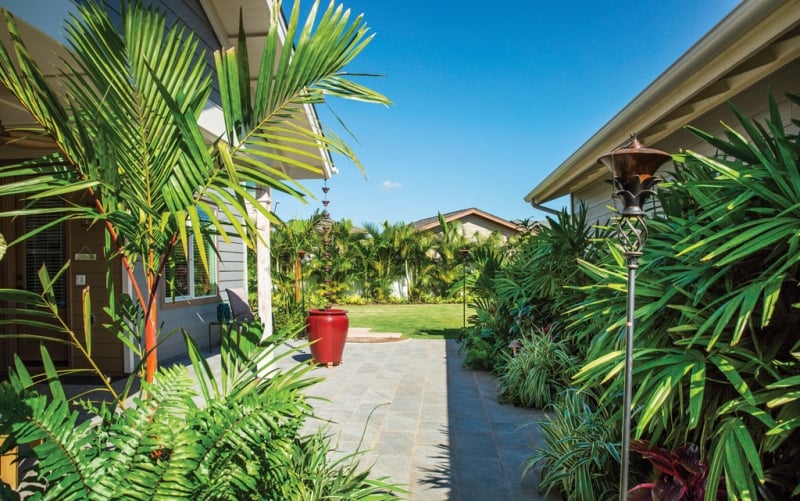 Steve's Gardening Service was hired to implement the design. The award-winning landscaping company added an expansive lawn area, walkways, extensive landscape lighting and tropical plant beds including rows of mature areca palms along the outer fence for instant privacy. "I'm sure Steve wasn't happy with having to lug in those large, mature palms," laughs Niemeyer. "But I didn't want to wait for everything to grow in."
Niemeyer says one of her favorite privacy upgrades is the waterfall adjacent to the back lanai. "Having the sound of water helps to eliminate the sounds created by the neighbors," Boyer says. "When our client comes home she doesn't want to hear the dishes being washed next door. Turning on a little water feature helps to eliminate those outside noises."
Niemeyer says her other favorite upgrades include the walkways that connect the two lanai and energy-efficient LED lighting, which makes the yard "a magical place at night."
Niemeyer says she couldn't be happier with the finished product. "It's a tropical oasis now," she says. "I love to sit on the back lanai at night. From there, I can see the whole yard. Steve always tells me, now you don't have to go to Waikiki because you have Hilton Hawaiian Village right here in your backyard."
---
3 Things to Consider When Landscaping Small Spaces
Privacy: "Use taller selections along the outer perimeter while leaving the middle as wide open as possible to create a sense of space," says landscaper Steve Dewald.
Water Features: "The ambient noise helps drown out the neighbors, which is nice if they're having parties or for kids," Dewald says. "It also provides a sense of tranquility."
Access: Consider the flow of the yard. Think through pathways to make it easy to get from Point A to Point B.