Opt Not to Cook at Home, Support Aloha for Hawaii
First Hawaiian Bank's new program supports nonprofits providing critical services to the community.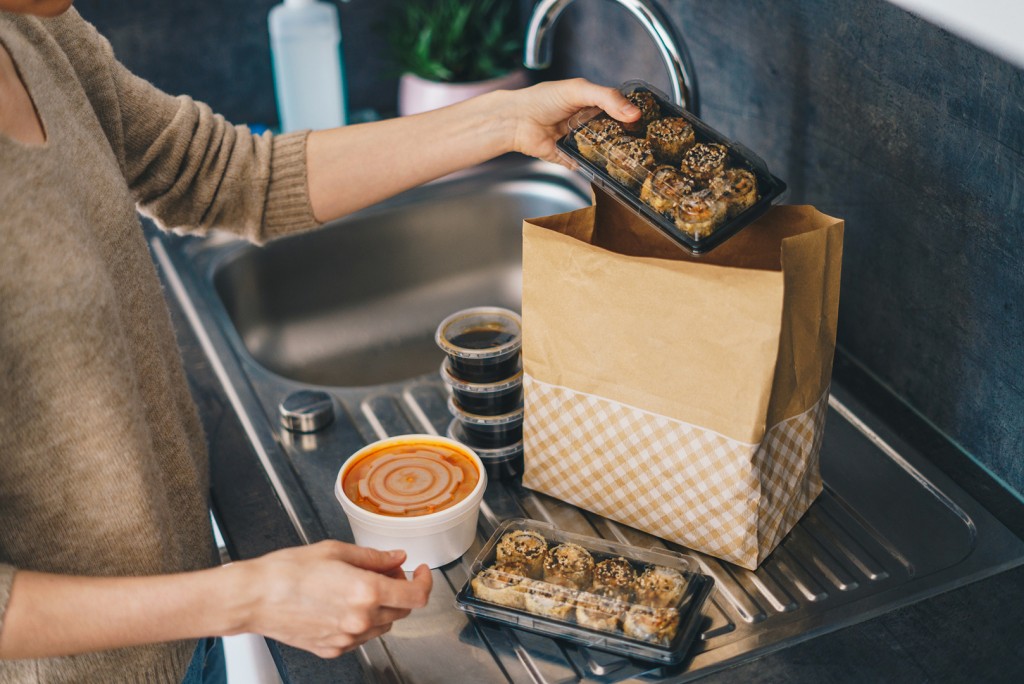 Update, July 21, 2020: First Hawaiian Bank announced today the Aloha for Hawaii campaign has reached its goal of 1 million restaurant takeout or delivery purchases since the program launched on April 13, generating $24.5 million in support of the restaurant industry. Through the Aloha for Hawaii fund, the bank is donating a total of $1 million — and an additional $25,000 through its partnership with Marcus Mariota's Motiv8 Foundation — to nonprofits in Hawaii, Guam and Saipan that are providing food supply and health and human service assistance to more than 536,000 people impacted by COVID019.
Contributing to local nonprofit organizations that are making a difference during the coronavirus pandemic can be as simple as not cooking at home. Each time you pay for takeout or delivery with your First Hawaiian Bank credit or debit card, the bank will donate $1 to the Aloha for Hawaii Fund.
We created the Aloha for Hawaii program to support Hawaii's restaurant industry and local nonprofits that are helping to provide food, health and human service programs that are critical to our community. And now, we are asking you to join our fight.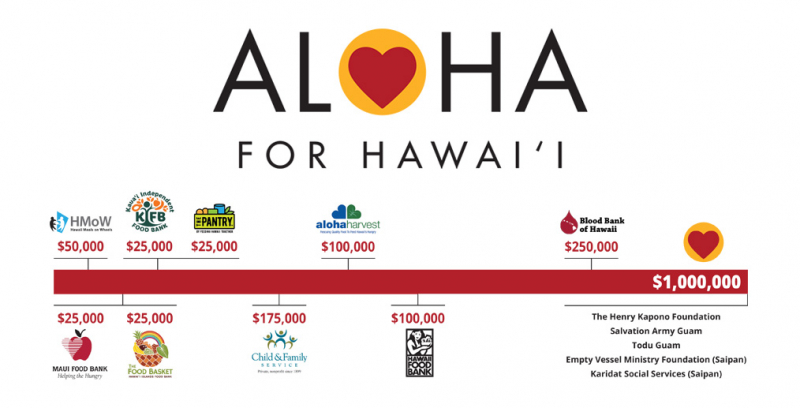 All you need to do to participate is use any First Hawaiian Bank debit or credit card to purchase a meal for takeout or delivery in Hawaii. Each time you make a purchase from a Hawaii restaurant, we will make a $1 donation on your behalf to the Aloha for Hawaii Fund, which supports the charities listed below. There's no need to keep track of your receipts. First Hawaiian Bank announced on May 21 it is donating $100,000 to Hawaii Foodbank, which is providing assistance to more than 256,000 Oahu residents during the pandemic. First Hawaiian Bank announced on June 8 it is donating $250,000 to Blood Bank of Hawaii, ensuring that the community's blood supply is replenished and meets our needs during this pandemic. This gift is the result of another 250,000 restaurant takeout and delivery purchases made by FHB cardholders during the prior week through this initiative that also supports Hawaii's restaurant industry. As of June 8, First Hawaiian Bank has made $775,000 total contributions to the "Aloha for Hawaii" campaign since it began in mid-April. And we'll keep on going until we reach our goal of 1,000,000 takeout orders and $1,000,000 for our selected nonprofits.
But there's more at stake here. 1,000,000 takeout orders mean that many of our favorite restaurants, their employees, local farms and others can have a fighting chance of making it through the next few months.
So please join us and place your takeout or delivery order. Pay with your FHB card. And share your #AlohaForHawaii.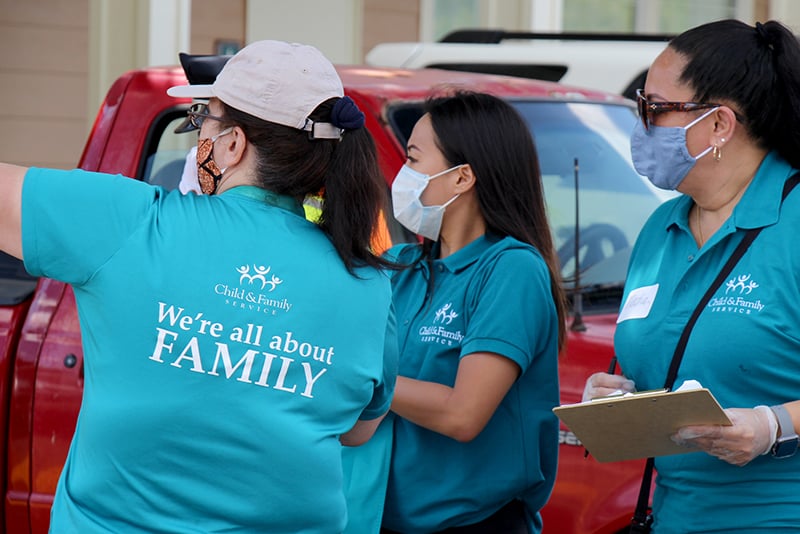 The Aloha for Hawaii Fund supports the following nonprofits: Aloha Harvest, Blood Bank of Hawaii, Child & Family Service, Hawaii Meals on Wheels, Hawaii Food Bank, The Food Basket, Kauai Independent Food Bank, Maui Food Bank and The Pantry.