Pacific American Lumber: Where Sparks Fly
The latest in building materials is sustainable and durable.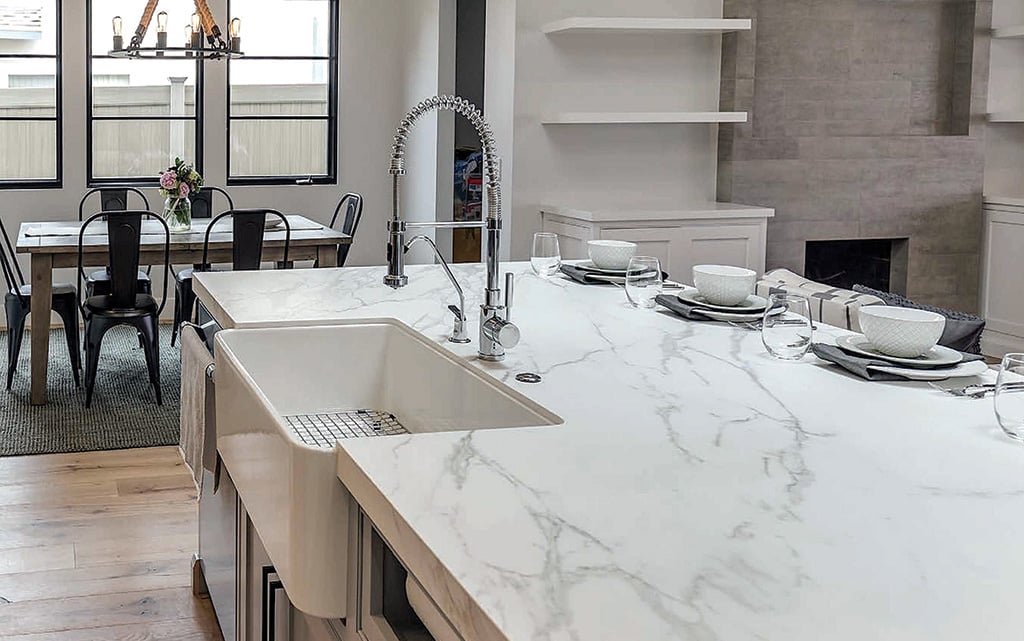 Pacific American Lumber has been bringing progressive and cutting-edge building materials to Hawaii homeowners since 1992. Its most recent addition, Neolith, is manufactured using sustainable, state-of-the-art processes without the use of glue or resin. The finished product suits interior and exterior countertops, flooring and wall cladding.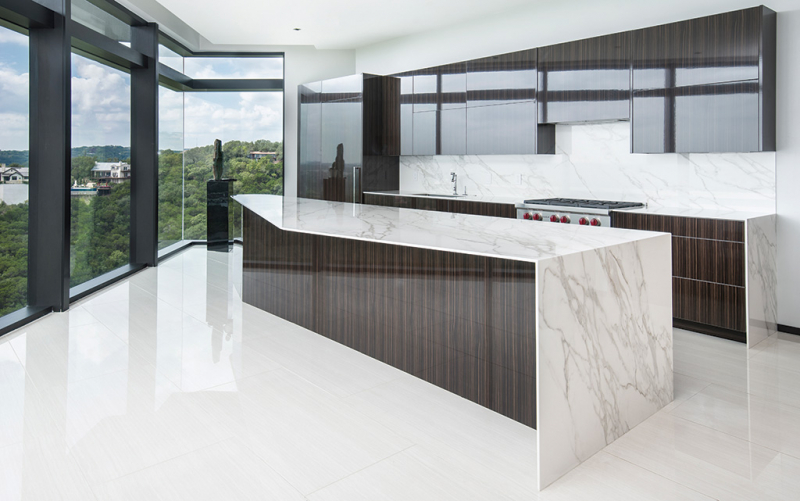 Pacific American Lumber's president, Chris Nied, was skeptical when Neolith was initially presented in Honolulu. But, he says: "They took a screwdriver to a sample and sparks flew off without leaving a scratch; and then used a blow torch for a few minutes with no damage. It was at that point we knew this needed to be introduced to the Hawaii market."
Available in a multitude of colors and patterns, Neolith is great for any aesthetic. "Go ahead and impress your friends next time they're over by slicing your sashimi directly on the countertop," Nied says with a laugh. "Just don't send us a bill for a new knife."
Pacific American Lumber
142 Mokauea St.
Honolulu, Oahu
845-8700
www.pacamlumber.com