Pacific Home's New Showroom Curates a Fresh Coastal-Modern Aesthetic
The furnishing store keeps its look fresh, mixing classic coastal with midcentury modern.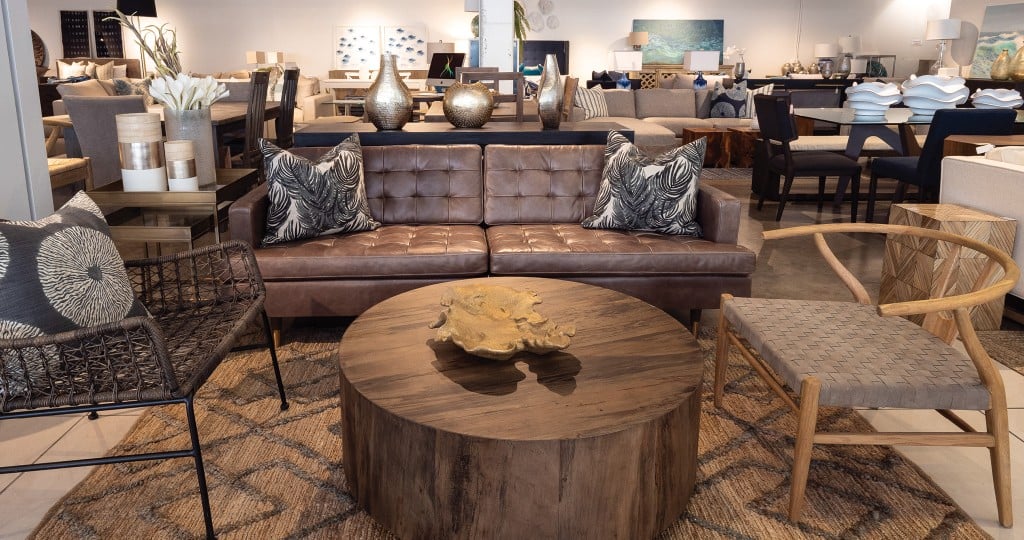 Step into Pacific Home's new 10,000-square-foot showroom on Kapiolani Boulevard and you'll be met with a fresh approach to coastal-modern living. The store's classic style of organic, light pieces mixes with midcentury modern influenced furnishings, allowing designers and clients to curate a look that best fits the client's lifestyle and taste.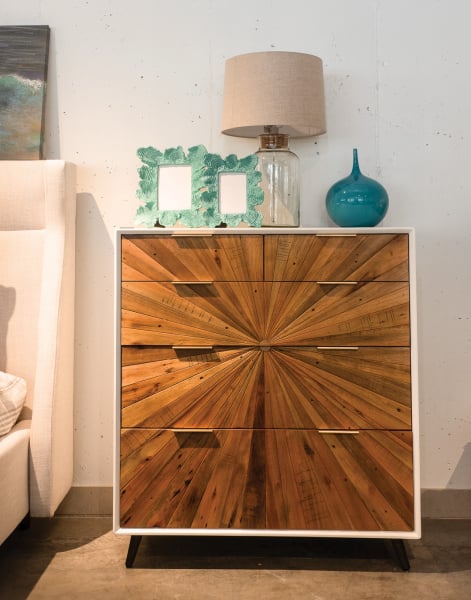 "I'm very focused on evolving the look to meet the market and what's current in industry trends," says Pacific Home buyer Eden Nunnery, who has brought in new lines to diversify and enhance the collection.
Much of the upholstered furniture available from Pacific Home is washable, high performance or highly stain resistant—what Nunnery calls "lifestyle friendly."
With a variety of styles to browse in its showroom, Nunnery recommends clients invest in the bigger pieces— sofa, bed frame, outdoor furniture—and remain conscious of fabrics. "Fall in love with something and build your design around that," she says. "We want you to feel like the home is a reflection of you."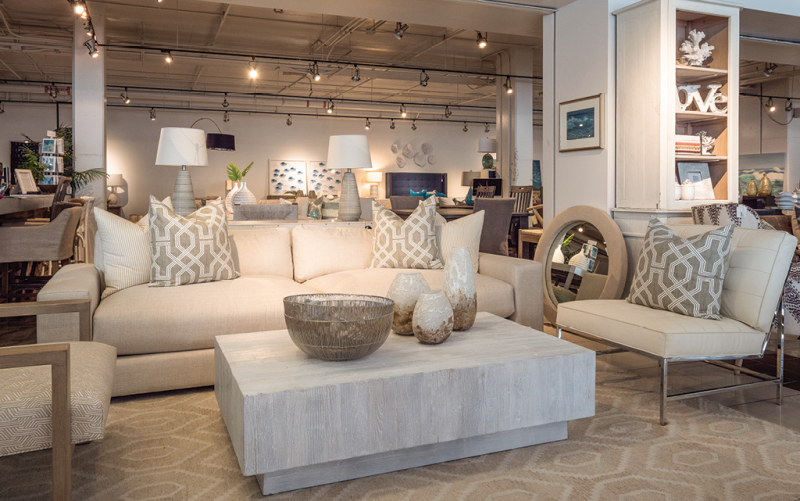 Signature Style
Pacific Home is known for its cutting-edge look, top-grade fabrics and a broad range of choices, including custom furnishings.
Design Services
Whether you're furnishing one room or renovating an entire house, Pacific Home offers complimentary design services with a minimum purchase.
Eco-conscious
About 75 percent of the upholstery available from Pacific Home is made in the United States and is nontoxic; the manufacturing process is eco-conscious.
Pacific Home
720 Kapiolani Blvd., Honolulu, Oahu
(808) 596-9338
221 Lalo St., Kahului, Maui
(808) 727-8300
www.pacific-home.com