Pantone's 2018 color of the year: Ultra Violet
How to incorporate this bold, creative shade into your home decor.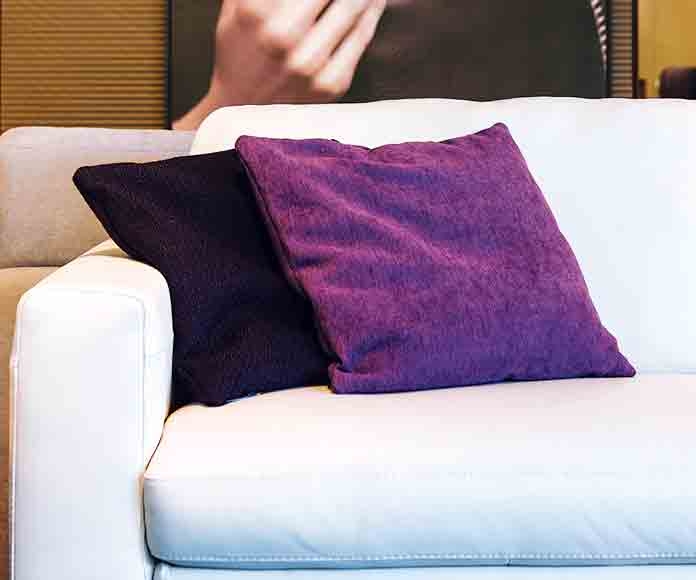 Not all home improvement projects require total makeovers. Sometimes you just want to change the mood or feel of a room, which can be done simply by changing the colors within it.
Inspiration from color can come from anywhere, and right now we have our eyes on Pantone's 2018 Color of the Year: Ultra Violet. This cool shade of purple evokes a sense of creativity, artistic expression and looking toward the future. Rick Lopes of INspiration Interiors shares some expert tips to utilize this color in your home.
Lopes suggests incorporating this mystical color into the home through artwork. "This may be a painting or woven tapestry art piece for the wall," he says.
However, if you opt to change the paint color, do so with an accent wall to anchor a room and keep the furnishings neutral. "I recommend keeping furniture in the gray palette," says Lopes. He also suggests using different textures, fabrics and leathers, as well as brass lighting
and accessories.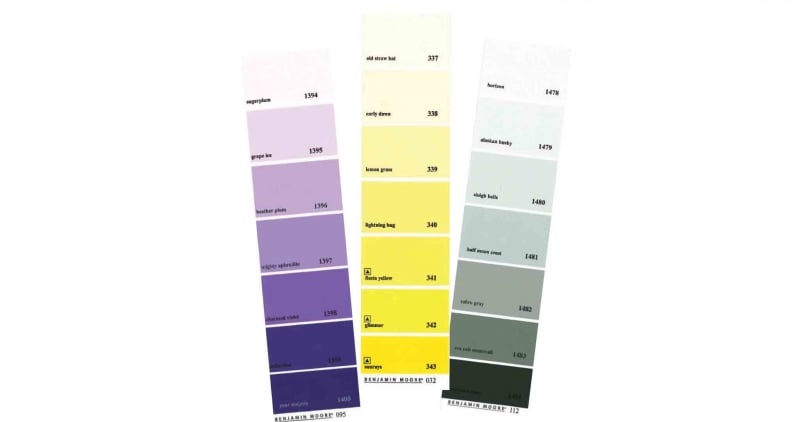 Other furniture colors that would pair well with Ultra Violet are yellow or green, which, according to Lopes, "balance out a space with a warm welcome feeling."
Want to follow Pantone's trend? Here are some ideas to kick-start the process.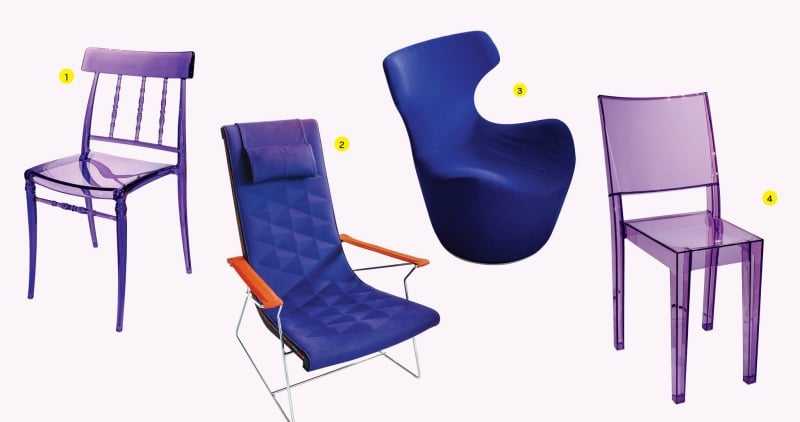 1: Giuseppina Chair in Violet, $399, from INspiration Interiors.
2: J.J. Kanu Armchair with High Back and Headrest Cushion, $6,999, from INspiration Interiors.
3: Fuschia Fabric Swivel Chair, $3,199, from INspiration Interiors.
4: La Marie in Violet, $429, from INspiration Interiors.