Photos of the Year: Homes
Find the inspiration to turn your house into your dream home.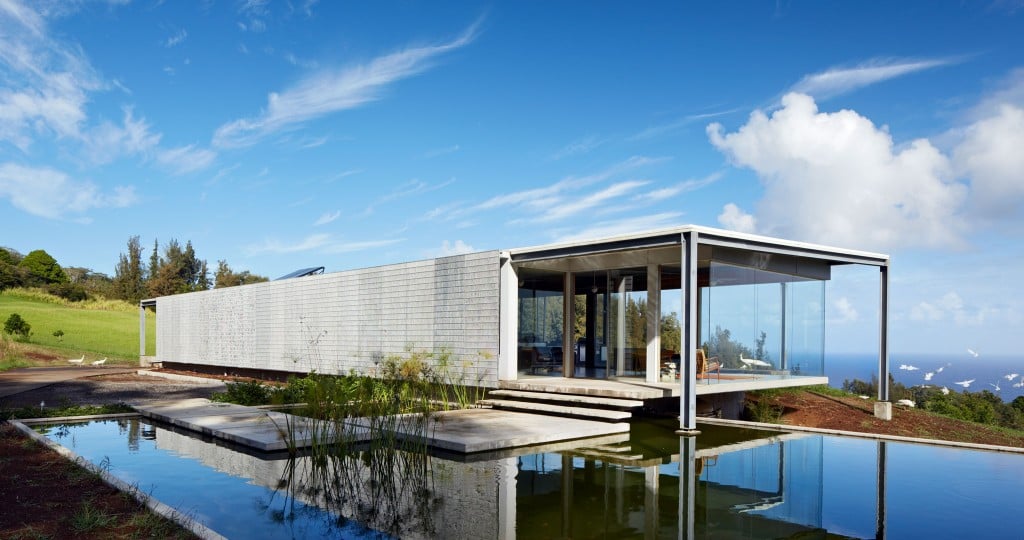 Hawaii homes are being built and redesigned to bring the outside in, creating a connection to nature and cooling the home more naturally.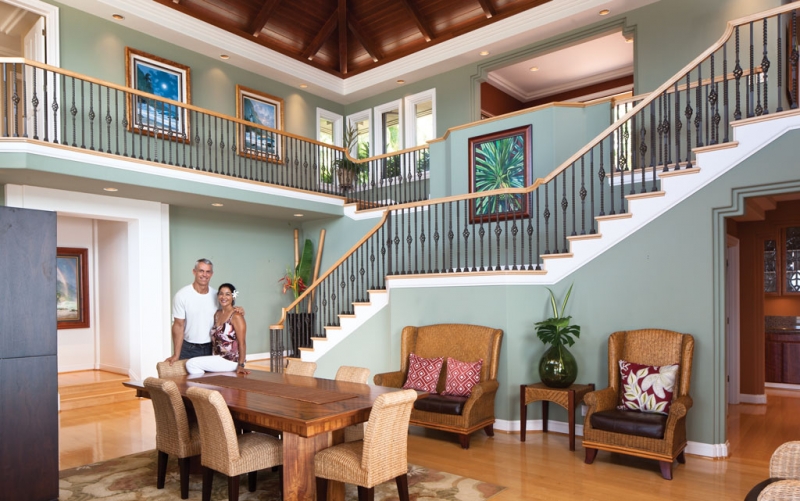 Where: Hawaii Loa Ridge
Featuring: Plus Interiors
Photographer: Olivier Koning
"Koa is so timeless; it has been around for hundreds of years in Hawaii. Sometimes color trends change, but the richness of koa is never out of style." — Homeowner Kent Untermann, owner of Plus Interiors
UNITE SEPARATE SPACES
The great room has a grand staircase with wraparound balconies and custom-made, maple-wood railings and solid maple hardwood floors made from long planks, uniting the space. The original whitewashed, pickled-wood ceiling made from clear cedar was sanded and painted to give it a darker, richer color.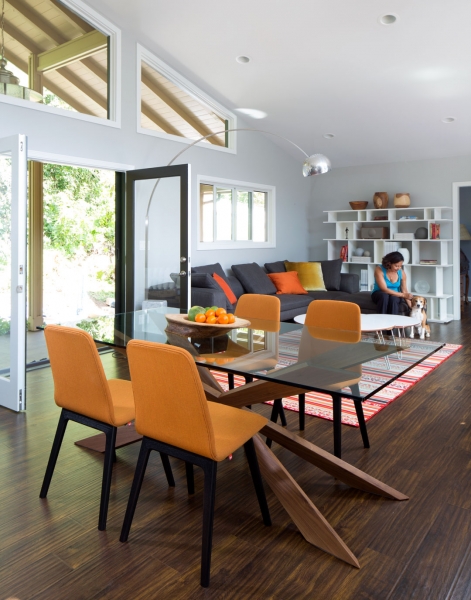 Where: Kaneohe
Featuring: Koolau Builders & INspiration Interiors
Photographer: Olivier Koning
"We chose the color orange to provide a contrast against the lush green exterior and bring the room to life." —Vilma Navarro, INspiration Interiors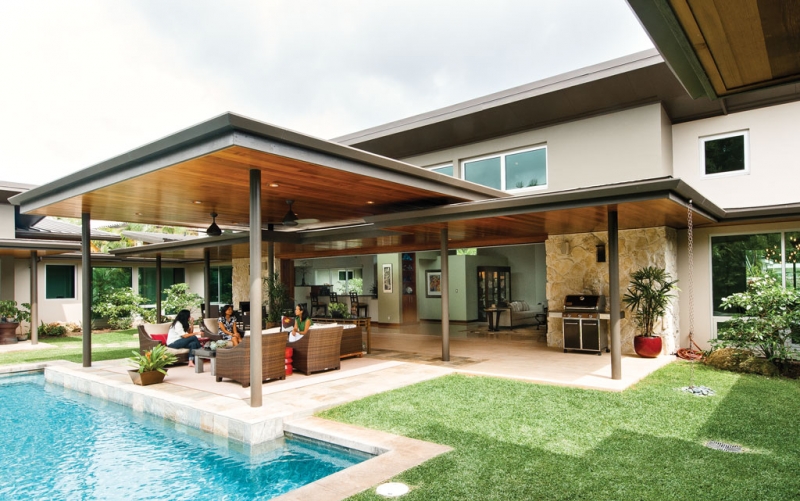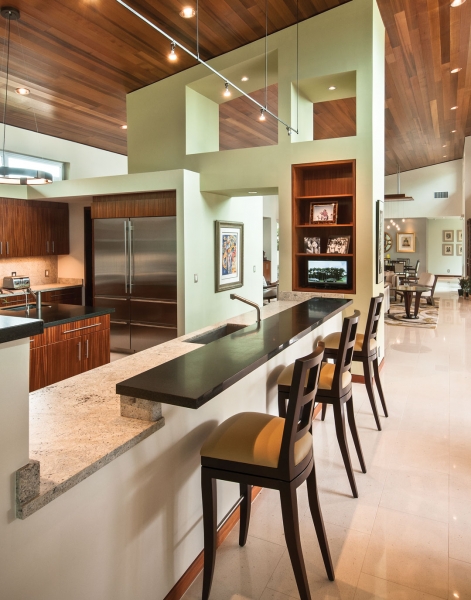 Where: Kahala
Featuring: Geoffrey Lewis Architect Inc.
Photographer: David Franzen
DESIGN ENERGY
Asymmetrical design creates vitalizing spaces and flows energy toward the interior space and courtyard in the back of the house. Floor-to-ceiling hallway windows and pocket doors help the homeowners feel connected to the outside.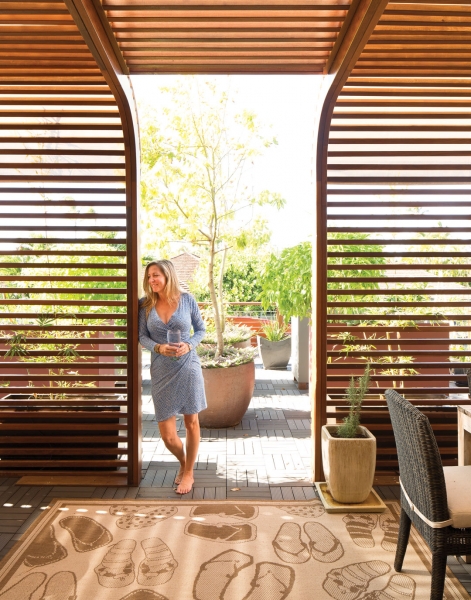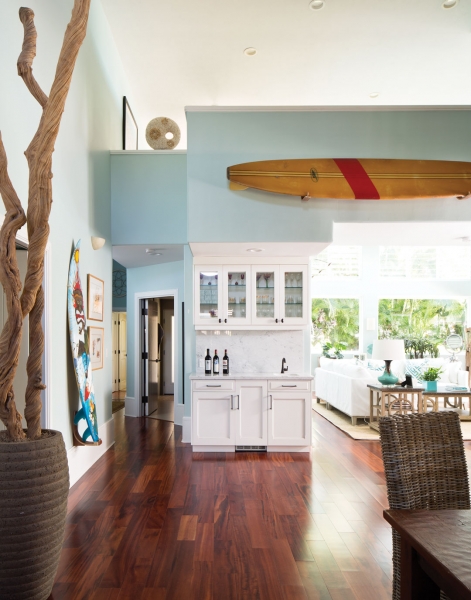 Where: Kailua
Featuring: Details International Inc. & JI Premium Construction
Photographer: Olivier Koning
ROOM REACH
The multistory great room, bedecked in Pacific Home furniture, bold textiles and locally sourced art, extends into nearly every room, uniting the multiple rooftop decks with the kitchen and pool.
DESIGNER TIP
Light blue walls not only add to the beach house feel, but they also appear to recede, making the space feel larger.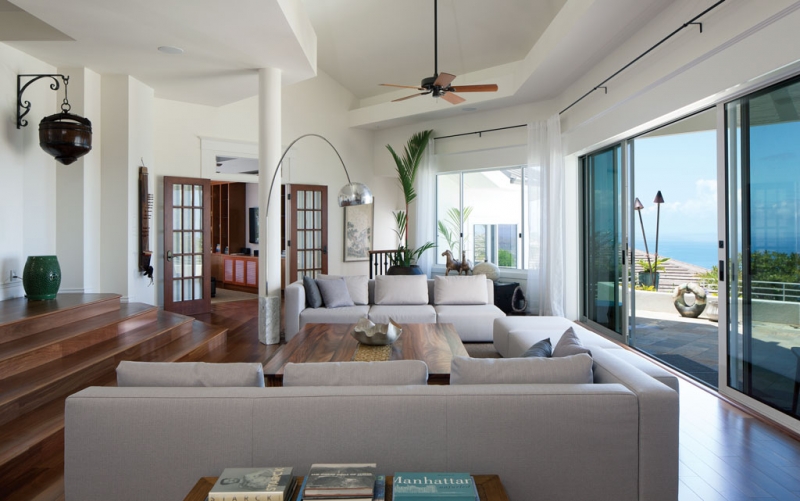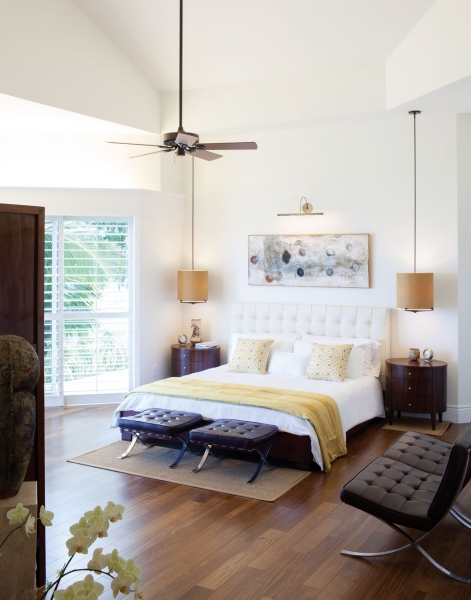 Featuring: Barker Kappelle Construction LLC
Photographer: Olivier Koning
VERTICAL SPACE 
All doorways throughout the house were raised to eight feet with colonial trim.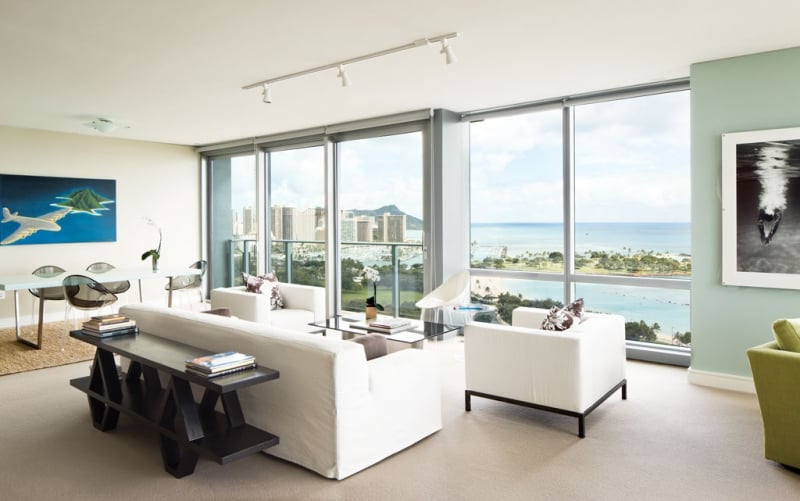 Where: Kakaako
Featuring: Jamie Jackson Design & Pacific Home
Photographer: Olivier Koning
BUILD UPON THE VIEW 
Jamie Jackson, with artist Chris Reiner, designed the table to reflect the view and feel like an extension of the ocean. It is glassed in a soft blue color and is supported with stainless steel legs.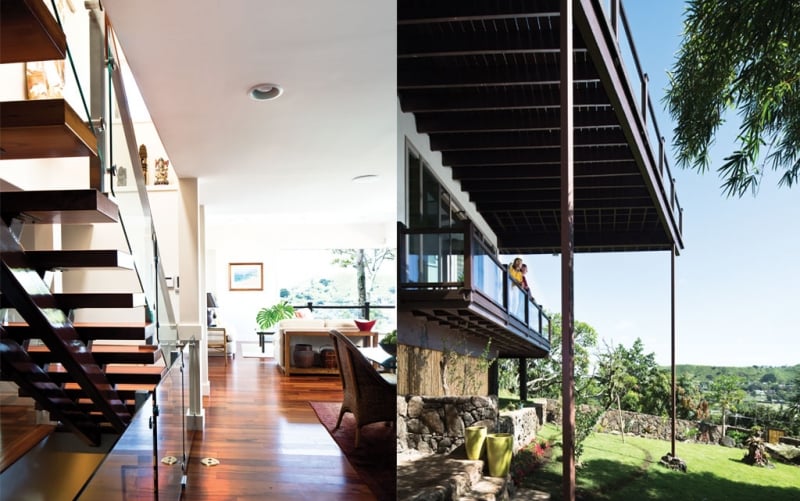 Where: Pacific Heights
Featuring: Green Sand Architecture + Sustainability & Hawaii Renovators
Photographer: Olivier Koning
NATURAL VENTILATION
An open-tread stairway interconnects the house, drawing cool air from the bottom floor up and through the second floor, and letting warm air out through the third floor. Windows in the northeast corner of every floor can be left open, with bigger windows and pocket-door openings on the leeward side of the house helping to pull the air through.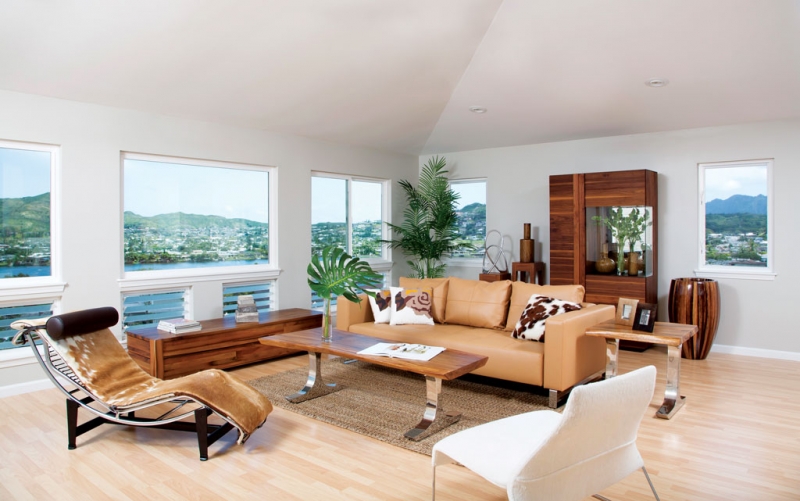 Where: Enchanted Lake
Featuring: Homeworks Construction Inc. & INspirtation Interiors
Photographer: Rae Huo
"In Hawaii, everyone enjoys the outdoors. You can 'bring the outside in' by decorating with natural materials such as the jute rug, bamboo plants and natural woods." — Dixie Peterson, INspiration Interiors
DOWN TO EARTH 
Earth tones are part of nature's palette; they are warm and cozy colors that work well with wood and bamboo.